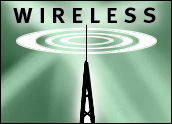 Every couple of years, it's time to buy a new wireless phone — and every couple of years, we go through the same decision-making process. What should be the most important part of that process? The answer is not in the advertising. It's not about choosing a phone. Rather, it's choosing the right network — and there is a difference between major carriers.
The four largest U.S. wireless carriers are AT&T Mobility, Verizon Wireless, Sprint and T-Mobile. Which is best for you? When it comes to quality, strength of signal and network footprint, you may be surprised. They are not all the same. There is quite a bit to consider.
Top Dogs
AT&T Mobility and Verizon Wireless are at the top. They are not the least expensive, but they do have the most customers. That fact alone speaks volumes. They have the widest national coverage and fastest networks in more locations. So, is either AT&T or Verizon right for you?
Remember, a wireless handset is nothing more than a paperweight unless it's connected to a network. So having network connection where you spend time is first and most important on the list of things to consider when choosing a carrier. While AT&T and Verizon are not perfect, they do offer the largest network footprints in the U.S.
There is also a difference in the quality of connections. You want a strong connection with four or five bars of network coverage. Having only one or two bars of coverage can cause quality and speed problems.
Generally speaking, both AT&T Mobility and Verizon Wireless have the broadest network coverage for voice and high-speed data in more locations. However, they have different hot spots. They don't offer exactly the same strength in all locations.
There are plenty of locations where one has much stronger coverage than the other. Make sure you choose the strongest connection where you spend most of your time. AT&T is better for some and Verizon is better for others.
In addition, AT&T and Verizon use different network technologies. They both have strengths and weaknesses, but one of the most important that I hear about is AT&T lets you talk and surf the Web and use wireless data services all at the same time. Verizon does not. With Verizon, you have to hang up a call to use the Internet, and so on.
On the innovation side of the coin, AT&T is strongest. It tends to try new things first. There is a reason its leads the change in the industry. One example is that it was the only carrier to offer Apple's iPhone for several years.
Let's say several networks offer you strong, high-quality connections. Lucky you. What is the next step in choosing the best network for you?
Fast Speed, Wide Coverage
Based on their television commercials, they all seem to offer the best quality with the most coverage and highest speeds, right? What each is saying may be accurate based on the words they carefully use. However, that's not the way to choose which is best for you.
Generally speaking, all networks offer good quality and high speeds today. However, some offer more than others. One test is how many of their customers would admit to having great wireless service. That's the real question.
The answer depends on where customers spend time. Network coverage is key to this part of the decision. Generally speaking, both AT&T and Verizon offer the fastest speeds in the widest coverage areas. Sprint and T-Mobile are fast too, but in fewer locations.
If you are in the middle of a city, that may not be an issue. Many carriers will do just fine. However, if you are located in the suburbs or travel between cities, this often becomes more of an issue.
AT&T and Verizon have the most-extensive network coverage. That means they offer the best quality calls and highest-speed wireless Internet in more areas.
While Sprint is not up to that point yet, it has been acquired by Softbank and is undertaking a multiyear upgrade that will transform its network.
When Sprint is done, it will have the newest network in the industry offering all sorts of new services. This is great news for Sprint customers. While it sounds very exciting, it's still down the road over the next couple of years.
Until about a year ago T-Mobile was struggling for its life, but it has been turning things around during the last year and actually is seeing growth. That's the good news. It has a new CEO and is marketing differently. It offers lower cost plans and markets directly to the youth of America.
While T-Mobile does have a few great spots in its network, its coverage and speed are not yet equal to competitors, generally speaking — not yet, anyway. It is building and working to improve.
So, today AT&T and Verizon offer the widest network coverage, fastest service and best quality. They also impose higher costs, but based on their success in the marketplace, that does not get in their way.
In addition, they both continue to invest billions of dollars, year after year in their networks. Things are always getting faster and better.
But Wait, There's More
Wireless is only part of what AT&T and Verizon offer. They also offer telephone, high-speed Internet and television services, with their IPTV-like Uverse and FiOS. They are both heavily into other areas, too — like healthcare and automotive, for example. They are strong competitors to cable television companies like Comcast, Time Warner Cable, Cox and others.
So, the very large AT&T and Verizon are in a completely different league than standalone wireless carriers Sprint and T-Mobile.
Over the last several years, both Sprint and T-Mobile were struggling in third and fourth place. However, both have started repairing during the last year. If that continues, I expect to see both growing as meaningful wireless competitors over the next few years.
The top two today are very different from the bottom two. Each carrier is different — that's why choosing the right carrier for you is so important. Whichever carrier you choose, make sure it offers a strong signal, fast speed, and good-quality voice connections where you spend time.
If it doesn't, don't wait. It may be time to ask for a refund and try the next network on your list. Just remember, you only have a few weeks to return a phone. Make sure you ask about return policies before you walk out of the store.
I wish there were an easy way to choose the best carrier for you. Sorry — it's not about watching a television commercial.It's all about where you spend time — that's the secret sauce that really matters.