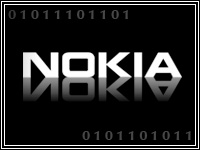 Who will acquire Nokia? It is struggling as the wireless industry continues to transform itself, and we can expect many changes. The industry reinvented itself over the last five years, with smartphones like the Apple iPhone and the countless devices running Google Android, and it will be just as different five years from today.
My Pick of the Week is Sprint, which deserves some congratulations. It tied for No. 1 with Verizon in the latest American Customer Satisfaction Index annual report comparing the four major wireless carriers: AT&T Mobility, Verizon Wireless, Sprint Nextel and T-Mobile.
Breakthrough for Microsoft?
Nokia won the industry top spot from Motorola in the mid-1990s, and it had a long run. It was the industry leader in wireless handsets for more than a decade. But it missed the switch to super-smartphones the same way Motorola missed the switch from analog to digital.
So what is the next step for Nokia? Companies change. They travel up and down the opportunity Wave. Nokia is now on the declining side of that Wave.
Can Nokia recover on its own? That's a tough question. After all, it has been trying unsuccessfully over the last few years. Now it is partnering with Microsoft on the Lumia.
What other options are there for the company? It could be acquired — but who would be interested in a wireless handset maker like Nokia?
Two companies that are top of mind are Microsoft and Facebook — either or both.
Microsoft has been trying to succeed in the wireless space for a decade but has not really broken through. Its new partnership with Nokia on the Lumia looks like it has the best chance yet, but it still isn't shaking up the industry.
Carriers like AT&T Mobility and Verizon Wireless are hoping this Microsoft Nokia Lumia phone will be a success. This will help them with the crazy economics of an Apple- and Google-dominated business. When Apple and Google are the two major players, there is little leverage.
If Microsoft and Nokia win with Lumia and punch their way onto the map, it would provide a third operating system and competitor in the space. Others are also hoping to punch their way into that space — like RIM, with its new BlackBerry 10 due later this year.
That's why I think we can expect carriers to get behind other operating systems as well.
Facebook's Wireless Challenge
Which leads me to the next logical possibility for Nokia: What about Facebook acquiring it? Think that's crazy? Thing again.
Mark Zuckerberg knows Facebook has to move into — and be successful in — the wireless space. He knows advertising on the smartphone is more difficult than on the computer. He also knows earnings are key. So why wouldn't he be interested in acquiring Nokia?
Another option is that these three companies can agree on some kind of three-way deal. Imagine a combination of Facebook, Microsoft and Nokia.
The first thing they would have to do is rename the company and the product, but that's another story.
A wireless Facebook is an intriguing new idea. Think about it. Wireless is not what you think about when you think about Facebook. But Facebook is now a public company, and it needs to take profitability and growth seriously. Will it?
Can Facebook operate a wireless handset business? No. It would have to keep Nokia management and people, but this could be a solution for both Facebook and Nokia.
Imagine a Facebook smartphone. Just think about the possibilities. Of course, there are other companies Facebook could consider, including BlackBerry maker Research In Motion. We'll just have to wait and see what happens next.
Nokia could be acquired for a few billion dollars, which is just loose pocket change to Facebook. On the bright side, this could represent a winning move for the company if it does it right.
A Facebook wireless phone has lots of potential. Some say it is starting too late to this game. But that's not really a problem. Remember, this smartphone game was reinvented just five short years ago by Apple and Google.
The stage is set for it to reinvent itself all over again. Just look at RIM, with BlackBerry 10 coming this fall. Just look at the wireless carriers starving for another successful smartphone and operating system. The timing is right.
One thing is for sure: Wireless is necessary for Facebook to continue growing and also to be profitable. There are no guarantees, but I would not be surprised to see it go down this route.
Whether it acquires a company like Nokia, or starts from scratch like Apple did, or works with many handset makers like Google, something will happen next.
The big question is simple: Which move will Facebook make next to keep itself on the growing side of the Wave? satisfaction ship around.
The work is not done yet. There is more to a company than just customer satisfaction — but that is one of the important keys.
Sprint is moving in the right direction. Well done.