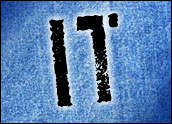 As information technology innovation comes in rapidly evolving cycles, continuity and consistency remain important factors in managing change. The adoption of innovative IT calls for a certain amount of management stability to transition from old to new methods in productive ways. In turn, that stability depends on an organization's ability to provide orderly management succession planning and execution, especially in leadership positions.
With some exceptions, however, federal agencies are largely deficient in providing adequate succession plans and practices when it comes to IT managers. The result of such deficiencies could have significant impacts in IT development, implementation, and procurement among federal agencies.
All of the federal agency IT respondents to a recent survey reported that their organization's succession planning (SP) efforts were below par — that is, "partially developed, poorly developed, or non-existent." The American Council for Technology and Industry Advisory Council (ACT-IAC) conducted the poll.
"What we heard in the responses from IT operations staff was that they were either not seeing succession planning in their areas of their agencies, or the SP they did see was not tied to the agency's strategic initiatives," said Bob Clarke, an executive with ASPE and the ACT-IAC project lead for the survey.
In terms of agency compliance with the Obama administration's 25-point plan for IT improvement, the deficiencies in SP at various agencies "could mean there were no leaders in place, or leaders being developed, with the skills to manage cloud, big data, social media or other initiatives that the agency was pursuing," Clarke told the E-Commerce Times.
Short Circuit Between HR and IT
There is a significant gap between the perceptions of most of the human resource staffs and the IT operational managers contacted for the survey, the ACT-IAC study revealed.
Federal human capital practitioners felt as though they were delivering succession planning programs as required by the Federal Office of Personnel Management (OPM).
"However, one of the key results we found is that many IT operational managers are not aware these programs exist in their areas. If they are aware, many find them to be ineffective at producing managers capable of executing agency initiatives," said Susan Grunin, Ph.D., chair of the ACT-IAC Human Capital committee.
One reason for the lack of continuity in federal succession planning is the tendency for senior political appointees to execute short-term agency agendas of two years or less, thereby invalidating or marginalizing the necessity for long-term agency succession planning, notes the report.
Still, Federal Office of Personnel Management policies designed to promote succession planning are not fully observed. Human resource managers and agency leaders do not communicate very well on aligning human resource (HR) needs with the actual mission of the agencies, the survey results indicate.
In focusing on IT operations, the survey revealed a significant gap between HR departments and IT managers. Nearly 70 percent of the IT respondents said they had not been asked to participate in any agency-level or department-level succession planning discussions.
Two agencies set a particularly good example for properly developing SP programs, according to the survey. At the U.S. Commerce Department, the chief learning officer takes personal responsibility for SP and the agency has created a feedback mechanism to ensure that senior personnel skills match agency requirements.
At the National Aeronautics and Space Administration (NASA), the chief personnel officer is involved in agency strategy talks, personnel are recruited to meet mission needs, staff is rotated regularly to provide career paths, and the agency sponsors formal leadership development programs.
Managers Affect IT Operations
"Not having leaders who are tied in to senior agency or departmental leadership can certainly result in delays in approvals for IT and services procurements, as the IT leaders don't have the 'ear' or buy-in of agency leaders whose approvals are needed for large buys. Also, if succession planning produced leaders whose skills weren't in managing strategic areas such as IT, their analysis and selection skills might lead to less than optimal evaluations and awards in these areas," said Clarke.
"Inadequate SP produces leaders who do not provide paths for their agencies to buy or use the best IT products and services for their agencies. Vendors find themselves working with managers and executives who don't seem to be able to get things done," he said.
High rates of turnover or inadequate succession planning at federal agencies, could, at the margin, benefit some IT providers in that these providers may have a better long-term view of an agency than many agency managers.
"Certainly, for contractors and vendors whose staffs have more longevity working with agencies than the managers or executives leading those agencies, they can provide institutional memory. Handled well, this can be a good thing for both the government and the vendor," Clarke said.
Still, the prime responsibility is with the government, he noted.
"Overall, IT procurement will be aided by having managers and executives in place who can get things done. SP is designed to develop and promote those types of leaders," Clarke emphasized.
As part of its survey, ACT-IAC discussed succession issues with OPM officials. OPM provides a "Guide to Strategic Leadership Succession Management Model" as a tool for agencies, noted Harold Welch, Ph.D., a succession specialist.
Agencies are urged to employ the model, which can be used to focus on specific agency requirements, including IT. The ACT-IAC report accurately identified the importance of succession planning for all federal organizations, according to OPM, including those responsible for specific functional areas such as IT.
In fact, following a review of occupations in the federal government, and based on level of demand and turnover, OPM designated IT as part of the Cross Agency Priority Goal to close skills gaps.
"I think OPM generally has tried to encourage better succession planning and succession management through its oversight role," John Palguta, vice president for policy at the Partnership for Public Service, told the E-Commerce Times. The partnership examined federal succession performance in a joint study with Booz Allen Hamilton released in June 2011.
"I don't think OPM is the weakest link here. Rather, I believe that distinction belongs to agency managers in those agencies that are lacking in this regard, and also with their human resource advisors," said Palguta.
The Partnership for Progress study concentrated exclusively on HR managers, he noted, while the ACT-IAC study involved both HR and IT personnel.
"Logic certainly suggests that without good succession planning and management, there is an increased risk that the skill sets of both new hires and current IT employees will be less that optimal for ensuring that federal IT employees are sufficiently qualified to take full advantage of new technologies," Palguta said.
"There is also an important role to be played by the occupational 'communities of interest.' For example, the federal government's Chief Information Officers (CIO) Council has an important part in succession planning and management for the IT profession," he pointed out.
"The CIO Council has done some good work in this regard," said Palguta, "and some thought might be given to better leveraging this response for the IT community."