Apple finally responded to concerns that were threatening to scuttle its once-promising wearables category. Its introduction of watchOS 3 at this week's WWDC has drawn high praise.
The Apple Watch represented the company's attempt to marry the ultimate Dick Tracy smart gadget with the genius of the iPhone, but it fell short. Instead of a convenience, it was more like an extra iPhone appendage — and one that was far too slow and complicated for many consumers to navigate.
WatchOS 3 is a "significant and welcome upgrade" of the Apple Watch's previous capabilities, said Jitesh Ubrani, senior research analyst at IDC, who noted that the product was in need of improvements in performance and user interface.
"The notion of a smartwatch is new and somewhat foreign to most consumers," he told the E-Commerce Times. "In watchOS 3, Apple is bringing familiar concepts from iOS — such as the control center and app dock — to the small screen, and that will help lower the learning curve while alleviating some concerns of potential Watch owners.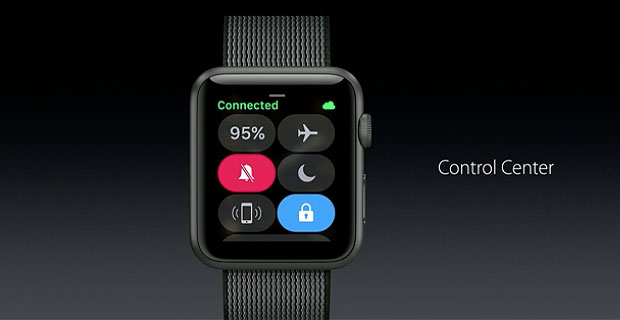 Need for Speed
Among the two biggest concerns Apple Watch users and developers had expressed were difficulty in navigating buttons to get to apps and slow loading. The updated operating system addresses these shortcomings.
During the WWDC event in San Francisco, Kevin Lynch, vice president technology at Apple, demonstrated a professional soccer app, OneFootball, which loaded about seven times faster in the new operating system than in watchOS 2.
Apple has made several key changes to the way native and third-third party apps are stored and navigated in the update. They are easier to find, and they load faster. Favorite apps are kept in memory, supporting background updates with data and regularly refreshing information.
Responding to messages is simpler. Users can reply to incoming messages with a new feature called "Scribble," which allows them to write letters on the watch screen and have them converted into text to create an automated reply.
Customers using the watch to monitor health and fitness can set up five workout metrics, including distance, pace, active calories, heart rate and elapsed time, without the need for an extra swipe of the screen.
Users also can make secure payments within apps using Apple Pay directly from the watch.
OS Errors
Developers consider the latest version of the watchOS update as "watchOS 1.0" — that is, the first stable, feature-complete Apple Watch operating system, said Tim Anglade, vice president, product at Realm.
Still, there are lingering, significant concerns related to the device hardware, which likely will give developers pause, he told the E-Commerce Times.
Issues such as weak battery life, the continued need to connect through the iPhone, and direct access to communication layers must be addressed before the category can reach its true potential, Anglade said.
It's also weak from a financial perspective, he added, "with no clear monetization path for developers, who spend the extra development cycles making watch apps."
Despite the shortcomings of the earlier OS releases, Apple Watch ended 2015 as the dominant product in the global smartwatch category, according Juniper Research.
Apple Watch owned 52 percent of the smartwatch market share in 2015, even though its initial launch took place in April, the firm reported early this year.
Samsung's Tizen, a well-regarded competitor, was unable to make a major dent in Apple's market share following its fall 2015 release, Juniper found. Overall, Android Wear watches controlled only about 10 percent of the category.
However, the fact that Apple introduced so many significant changes to the smartwatch operating system shows the company understands there is work to do, Ian Fogg, head of mobile analysis at IHS Technology, told the E-Commerce Times. It realizes that developers and consumers have not quite embraced the category to the fullest.