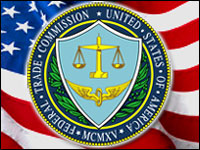 Blogs and online review sites have proliferated in recent years, as ostensibly "with-it" influencers offer "independent" reviews, endorsements and testimonials that increasingly drive consumer traffic to a wide variety of product sellers. However, as consumers are learning with great disappointment, many of those serving up rave online comments — including coveted Mommy bloggers — are being compensated by the marketers whose goods and services they're reviewing, either in direct fees or in the form of perks, discounts, giveaways and other rewards that constitute sponsorships of the content.
Besides being unethical, the failure by marketers to properly disclose relationships with their Web-based reviewers may soon be illegal. When Web pages contain false or unsubstantiated claims (express or implied), or fail to disclose material connections with sellers, there is the specter of not only advertiser liability, but also third-party liability for deceptively driving online sales of those products.
The Federal Trade Commission is getting ready to implement new guidelines that will bring blogs, online message boards and other forms of electronic and viral marketing in line with fair advertising practices that have not been updated in nearly than 30 years.
Marketers that deploy various types of sponsored content should familiarize themselves with the revised guidelines, which are expected to be finalized this year. As Miguel Bustillo and Ann Zimmerman of The Wall Street Journal succinctly note in their recent reporting on the FTC's review, "If [the Commission] approves the guidelines, violations could spur investigations that in turn force bloggers to discontinue deceptive practices. If the deceptions don't stop, the FTC may require companies to repay customers."
The FTC has consistently stated that parties other than a marketer may be liable for deceptive advertising if they knowingly played a role in the promotion. The Commission takes the position that a party may be responsible for any ad claims it makes that may be passed downstream through the marketing chain. The FTC has thus held ad agencies, endorsers, and shopping channels liable for their roles in allegedly false or deceptive advertising.
Could these same principles be applied to bloggers and others who create or approve such traffic-driving techniques but fail to disclose a material connection with the advertiser? Yes, but the FTC has not directly confronted these issues with enforcement actions — yet. Rather, it has proposed revisions to the FTC Guides Concerning Use ofEndorsements and Testimonials in Advertising, with three new-media examples showing that both advertisers and online media that promote advertised products through blogs and other content could be held liable for false advertising claims, as well as for failing to disclose material connections between advertisers and new-media promoters.
Regulating Ad Claims in Age of Viral Marketing
The issue of online and "viral" or "word-of-mouth" marketing and how to regulate it is not a new or unfamiliar one for the FTC. In October 2005, Commercial Alert filed with the Commission a "Request for Investigation of Companies That Engage in 'Buzz Marketing.'" The petition asserted that it was a violation of Section 5 of the FTC Act for a marketer to compensate a consumer for disseminating a message to other consumers, especially children, without disclosing the consumer's relationship with the marketer.
In its response, the FTC declined to issue guidelines or recommend a formal action and stated that such issues should be determined on a case-by-case basis, elaborating that consumer expectation would inform any decision regarding the use of "sponsored consumers," per the Endorsement Guides.
In fact, most regulation of new-media and word-of-mouth marketing activities to date has been undertaken by the industry. The Word of Mouth Marketing Association ("WOMMA"), released an ethics code in February 2005, which emphasizes "honesty of ROI" ("relationship, opinion and identity") in all types of word-of-mouth marketing. Key provisions in the WOMMA Code of Ethics include a prohibition on the use by marketers of third parties to promote a product without disclosure of the relationship with the marketer when communicating with the public; a requirement that consumers who are speaking on behalf of the marketer give their honest opinions and clearly disclose their identities; and a prohibition on the targeting of children under 13.
WOMMA has revised that code since its initial release and also supplemented it with its "10 Principles for Ethical Contact by Marketers," for use when sending products to bloggers. The Commission has recognized WOMMA's ethical code and its role in word-of-mouth marketing, both in its 2006 letter to Commercial Alert and in the January 2008 notice in which the new examples were first proposed:
"The Commission has long believed that industry self-regulatory codes play an important role in consumer protection, and that the development of ethical standards emphasizing transparency for marketers who engage in new forms of marketing is an important step to this end."
Three New Examples of Advertiser-Supported Content
Three new examples the FTC included in its revised Guides raise significant issues regarding the scope of advertiser liability for third-party activity in the context of new-media marketing.
These three scenarios — so-called Examples 7, 8 and 9 — focus on blog writers receiving free products for review, message boards and street teams.
Example 7 involves a college student who earned a reputation as a video game expert and maintains a blog about video games. A company provides the blogger with a free copy of its game system and asks him to write about it on his blog. The blogger tests the system and writes a favorable review. The example states that the blogger should disclose that he received the system for free because this fact would materially affect the credibility of the review.
Example 8 describes an employee of a music playback device manufacturer posting messages touting his employer's product on an online message board devoted to new music download technology. According to the example, the employee should disclose his relationship to the manufacturer because knowledge of the relationship would materially affect consumers' assessment of his credibility.
In Example 9, a person joins a marketer's "street team," a sort of grassroots group formed to promote the marketer's product. Every time the person talks to his friends about the product, he receives points that can be redeemed for prizes. The example states that these incentives should be disclosed because they materially affect the credibility of the street team member's endorsements.
Different Treatment for Online Conduct?
The Commission's new guidelines leave many questions unanswered as to advertiser liability for third-party conduct in the new-media context. There are many forms of "word-of-mouth" and other types of new-media marketing that are left unaddressed, and even the specific examples offered by the FTC are, in many respects, ambiguous as to the nature and extent of marketer liability for third-party conduct in the contexts illustrated.
Moreover, the FTC appears to be treating online conduct differently from its offline counterpart. The FTC should not address the issue of the proper way to regulate word-of-mouth marketing and endorsements in new-media contexts without giving the implications of such regulation full consideration, particularly where industry has already acted successfully to self-regulate through such organizations as the Word of Mouth Marketing Association and the Blog Council.
The new examples raise particular concerns regarding the liability of marketers for conduct by agents and independent parties where such conduct is beyond the marketer's control or outside the scope of the marketer's relationship with the third party. They also raise issues regarding the reasonableness of requiring a marketer to prevent any party with whom it has a connection from making statements promoting the marketer's products without disclosing the connection.
Reviewers Enjoy Long History of Free Products and Services
It is a longstanding and common practice among marketers to provide free products or services — sometimes of high value — to experts or professional critics who, in turn, give reviews of them. Many magazine film, book, theater and music critics have for years been on the receiving end of free goods from publishers, movie studios and other content producers in return for facilitating reviews. If the blogger who has become a video game expert must disclose that he received the video game system for free, then is every critic required to disclose that a reviewed item was provided for free? Reviewers in traditional media do not have to disclose this information; reviewers in nontraditional media platforms such as blogs, online discussion boards, and street teams should not be treated any differently.
Product and service reviews benefit consumers, and expert critics would not be able to review as many products and services as they do if they had to pay for them. Thus, businesses have customarily provided complimentary products and services to critics so they can test and provide their opinions regarding them, whether good or bad. Many consumers expect that critics have received a reviewed item for free, or they generally assume that an independent, expert reviewer is providing honest opinions, regardless of whether the item was received for free or purchased. There should be no undue discrepancies between the treatment of reviews in new-media channels and those in traditional media channels.
It would be impracticable for marketers to ensure that "material" connection disclosures accompany endorsements made through online discussion boards, "street teams," or similar channels, as required under the FTC's new examples. It is virtually impossible for marketers to make certain that employees and others compensated by the marketer disclose their connections to the marketer when making favorable statements about the marketer's products through blogs and other new media. Marketers cannot completely control what employees say on discussion boards, or what street team members say to their friends. It is unclear what steps marketers would be required to take to prevent persons with a material connection to the marketer from making positive statements about the marketer's products without disclosing the connection. The extent to which marketers would be held responsible for the independent actions of such individuals is also unclear.
Nevertheless, advertisers, bloggers, reviewers and viral marketers had better be ready for the revised Guides, which may be issued later this year. Given the FTC's proposed revisions, as well as the more aggressive policies of its new leadership, it is possible that bloggers, reviewers and others could be held liable for consumer injury allegedly resulting from false or unsubstantiated claims on these third-party Web pages. They also could be liable for failing to disclose compensation from or other material connections with advertisers, all of which serve to increase traffic to the advertisers' Web pages.
The risk that these practices could be challenged, singly or in combination, has increased in recent weeks and months, as multiple state attorneys general have announced investigations and lawsuits. In fact, the Texas AG recently charged a Web operator with orchestrating a fraudulent work-at-home scheme; in the complaint, the AG specifically cited numerous blogs that drove traffic to the defendant's Web site.
Clearly, this is a case of advertiser beware: Virtually anyone who makes use of online word of mouth to advance marketing or branding efforts might soon end up in the crosshairs of law enforcement.
---
Thomas A. Cohn
is a member of the advertising and marketing practice group of law firm
Venable
, based in the firm's New York office. He previously served as director of the Federal Trade Commission's Northeast Region, where he led multi-agency law enforcement efforts against various anticompetitive, unfair or deceptive practices. He can be reached at
[email protected]
.
---