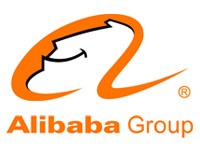 Alibaba's forthcoming IPO will have a significant impact on Yahoo, but it's not likely to cause many ripples in the U.S. e-commerce market overall.
Although this one deal will make Yahoo more money than it has made in years of struggling, it could lead to its demise as an independent entity.
"Since Yahoo's total Alibaba stake is worth about (US)$36 billion and Yahoo's market capitalization is $42 billion, it would only take about $6 billion to control Yahoo, with all its users and still-popular properties," said Barry Randall, technology portfolio manager on Covestor.
"In a world where Facebook can spend $19 billion on WhatsApp, that's pocket change," he told the E-Commerce Times.
Open, Wall Street!
By 2020, China's e-commerce market will be larger than the combined markets of the United States, Britain, Japan, Germany and France, predicted KPMG.
Alibaba is the king of B2C and C2C e-commerce in the Middle Kingdom, KPMG said, with Taobao, its eBay counterpart, accounting for 80 percent of China's C2C market. Meanwhile, its Tmall platform accounted for about 51 percent of China's B2C sales in 2012.
The company expects to pass Walmart as the world's leading retail network by 2016.
The Alibaba Group generated nearly $8.5 billion in revenues and just over $4 billion in net income during fiscal 2014, which ended in March.
Its net income of $3.77 billion for the period exceeded the combined earnings of eBay and Amazon.
Alibaba reportedly will raise its share price ceiling for the IPO from $66 to just below $70. Meanwhile, Chairman and CEO Jack Ma reportedly is assuring Hong Kong investors that the firm's shares won't be priced excessively high.
Some see that as a bid to soothe the ruffled feathers of investors in Hong Kong, but others suggest Ma's being cautious because he doesn't want to repeat what happened when he took Alibaba.com public — he had to delist it in 2012 after its share prices fell below its IPO price.
Yahoo and the Alibaba IPO
Yahoo's investment in Alibaba accounts for nearly 41 percent of its stock price, Trefis calculated.
Because it is required to sell 40 percent of its Alibaba holdings when it goes public, Yahoo will realize about $15 billion, Randall estimated.
The company "would be wise to hold on to all its Alibaba cash as a dowry for a suitor," Randall suggested.
No Fears for Amazon
Amazon closed Monday at $323.89, down $7.30, possibly due to investor worries that it might be hit by the Alibaba IPO.
However, back in May, Amazon CEO Jeff Bezos dismissed the threat at the company's annual shareholder meeting.
It's one thing to roll your eyes at an equal-sized competitor and quite another to do so at a behemoth that might casually trample you underfoot while passing through. Was Bezos just demonstrating bravado?
Perhaps not. Lesser e-commerce players than Amazon are shrugging off the Alibaba threat — at least in the short term.
"We don't expect the IPO will have much direct impact on Newegg immediately," Newegg North America, a much smaller e-commerce company, told the E-Commerce Times.
Indeed: U.S. consumers have been able to make purchases on Alibaba for years, noted Scott Strawn, a program director at IDC.
It's All a Position Play
Alibaba entering the U.S. "is meaningful, but the larger, broader opportunity is recognizing that more and more people are becoming connected to the Internet, and as this happens, they will have the opportunity to start transacting online," Strawn told the E-Commerce Times.
"Alibaba is a large company among other large companies — but in this space, the opportunity is enormous," he said.
"All these companies — Alibaba, Amazon, Google and others — are positioning themselves for the global marketplace," Strawn continued. "They have different approaches and will capture different market share as a result of those different approaches."