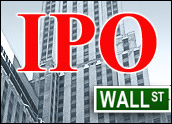 Action camera maker GoPro, which went public Thursday, saw its share prices skyrocket, closing at US$31.34, 30 percent over its asking price of $24.
That was a rare positive note in an otherwise down market, but it has raised questions about the company.
Is the price justified, considering that GoPro has only one product? Is the company able to meet the challenges of going public? What about the competition?
The price is "very speculative," Trip Chowdhry, managing director at Global Equities Research, told the E-Commerce Times.
"People are saying they probably could do something more than we could have imagined, so they could go beyond just images, photos, content and cameras," he continued. "I would say it would be difficult for GoPro to maintain its valuation once the inside selling starts six months from now."
For a Few Dollars More
GoPro had a great 2013, with its Hero cameras capturing nearly 45 percent of the United States market in dollar terms, up from 11 percent in 2011.
Its revenue last year totaled $986 million, up 87 percent year over year, and profit surged 88 percent year over year to $61 million.
These factors could have excited investors, who snapped up GoPro's shares at a pace that saw the company ending up with a P/E ratio of 25, nearly twice Apple's 13.
"Clearly this valuation is not purely based on the business prospects of selling its durable cameras, as most consumer electronics products become commoditized fairly quickly," Asheesh Advani, CEO of Covestor, told the E-Commerce Times.
"The real investor appetite for GoPro is based on the potential to monetize the sharing of all the mind-bending videos filmed by its customers," he continued.
The Potential for Profit
"We believe that the growing adoption of our capture devices and the engaging content they enable position GoPro to become an exciting new media company," GoPro says in its investor FAQs.
"Yes, they have user-generated content," Chowdhry acknowledged, "but is that content going to have a mass appeal? Content which is cool today may not be cool tomorrow."
Most of the content "is enjoyable to hardly anyone outside the person who put it on," he pointed out. "Yes, you can monetize the content — but who's your ultimate audience? I would say this is building castles in thin air."
Why Else Investors Might Like GoPro
Aside from the popularity and general buzz surrounding GoPro's products, factors that contributed to the IPO's success include the relative dearth of high-profile IPOs, except for Alibaba, and the return of investors' appetite for risk, said Charles Lewis Sizemore, founder of Sizemore Capital.
The P/E ratio of 25 is "expensive but not completely unreasonable for a company going public," because companies go public to raise capital for growth and GoPro is still young, Sizemore told the E-Commerce Times.
Possible Pitfalls
GoPro's Q1 2014 profit was more than halved year over year, from $23 million to $11 million.
This "is not a good sign … although [it] might have been an anomaly," Sizemore remarked.
Further, the premium valuation is questionable, because "they sell a product that can quickly be copied and commoditized," he said.
Competition is "a big worry" as mobile cameras continue to improve, and "there is nothing [GoPro does] that cannot be copied by a larger competitor," Sizemore pointed out.
Ready for Prime Time?
Is GoPro ready for its public performance?
The company appointed Jack Lazar chief financial officer in February and former Microsoft executive vice president Tony Bates president earlier this month. It also appointed Bates and Dolby Labs Chairman Peter Gotcher to its board, all moves that could be seen as preparation for going public.
"You can bring in anyone, but, if you're a one-trick pony, the question is what can they do beyond what you're doing now?" Chowdhry asked. "I think this is the peak for GoPro."
A GoPro executive was not immediately available to provide further details.