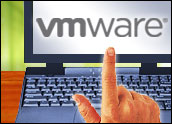 At VMworld 2013, being held in San Francisco through Thursday, VMware has been announcing a slew of incremental improvements and enhancements to its platform instead of putting forth striking new technologies or features — perhaps an indication that the virtualization market is maturing.
"Despite the conference's theme of 'Defy Convention,' virtualization is in fact the convention … but that does not mean it's not important," remarked Al Gillen, a program vice president at IDC.
"The announcements so far appear to be reasonable extensions to the products they have rather than breaking new ground," Kusnetzky Group founder Dan Kusnetzky told the E-Commerce Times.
"VMware appears to be watching what Citrix and Red Hat and other competitors are doing, and incorporating those features into its products," he noted.
Some of VMware's Announcements
Case studies highlighting VMware's partnership with Cisco were the focus of one announcement.
The company also announced that it was incorporating capabilities from its cloud management solutions — vCloud Automation Center and vCenter Operations Management Suite — into all editions of the newly announced VMware vCloud Suite 5.5.
Further, its recently announced VMware vSphere integrates capacity planning, performance and health monitoring technology from the company's Operations Management 5.5.
VMware is working with its partners to integrate its cloud management solutions into various applications.
It also announced the forthcoming availability of a Desktop as a Service feature for VMware Horizon View. This will let users of the VMware Cloud Hybrid Service extend desktops and the data center to the cloud.
The company unveiled VMware Horizon Workspace 1.5, a mobile management solution, and announced that Sony and HTC will introduce smartphones that corporate IT can manage through its use.
VMware also announced the general availability of the new VMware vCloud Hybrid Service, which debuted in May, and said it was adding vCloud Hybrid Service data centers in Santa Clara, Calif., and Sterling, Va. It already has one data center in Las Vegas.
In addition, VMware announced it is expanding its partnership with Savvis to deploy VMware vCloud Hybrid Service within the latter's North American data centers.
"With vCloud Hybrid Service, VMware is looking to help customers extend virtual machines outside the four walls of the data center, franchise it with service providers, and remain focused with [the VMware Service Provider Program]," Mark Bowker, an analyst at the Enterprise Strategy Group, told the E-Commerce Times.
"Virtualization is extending beyond servers into storage and networking," Bowker added. "Networking is being highlighted as the next tier to virtualize just as customers have virtualized compute."
Deconstructing VMworld 2013
"There's nothing dramatically different," IDC's Gillen told the E-Commerce Times. "Most of the news is either dot release upgrades, or transitions into GA from early adopter/beta testing technologies."
However, the Desktop as a Service feature, which Gillen dubbed "Workplace as a Service," is noteworthy, he said.
VMware has "worked over the past three or four or five VMworlds to pull together all the pieces that they built or acquired since the last event and present a more unified virtualization," Kusnetzky said.
It "appears to be reaching up and down the virtualization stack and expanding on processing virtualization capabilities to process bigger configurations [and] more virtual machines," he explained, as well as "reaching out to BYOD and moving into network virtualization."
VMware appears to be trying to build an integrated toolkit to cover "almost any type of virtualization one might want to accomplish on x86-type machines, and building management and software to manage that kind of environment," Kusnetzky surmised.
However, "they still haven't reached out to offer management on other platforms that are running on their single-vendor hardware, such as IBM's virtualized mainframes or HP's Unix environment," he pointed out. "So they're limiting their scope to their own environment rather than seeking to control, manage and make secure the entire data center, which has a little bit of everybody's technology."