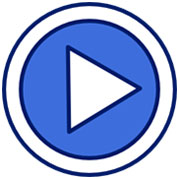 As a young entrepreneur, Andrew Angus owned an alternative fuel business. As part of his marketing efforts, he made a brief video explaining the process of making fuel from agricultural residues. The experience made him aware of the usefulness of video in explaining and selling products — so much so that he decided to ditch alternative fuel and devote himself instead to the burgeoning business of video marketing, founding a company called Switch Video.
"We are very good at working with our clients to take their business and make it simple, so that their customers, partners and stakeholders understand what they do," Angus told the E-Commerce Times.
Switch Video has produced 300-plus videos for more than 250 clients in 14 countries. It specializes in short, succinct and engaging videos that demonstrate how its clients' products and services can solve problems for their customers.
"We're really effective at getting the information we need from our clients," explained Angus. "We don't give them the video they want, but the video they need. We work on focusing the problem that they're solving, as opposed to their feature set."
When working with clients — who have included Microsoft, the World Bank, the United Nations and the Hong Kong Jockey Club — Switch Video uses a five-phase process of discovery, scriptwriting, storyboarding, animation and final delivery. It will also soon launch a video production course for clients who want a more DIY approach.
Video marketing, according to Angus, increases engagement with a business's site, product and brand.
"Most people leave a website within eight seconds," he said. "If the site has a video, though, they'll stay two minutes longer. They're actually engaging more with your content. It's a huge benefit."
Crowdsourcing Videos
One model for video and commercial production uses crowdsourcing to open up video production projects to thousands of videographers. Poptent, for instance, has a network of 50,000 video creators. When its clients want a video, they'll announce the assignment details and then choose the content they want from dozens of submissions.
"You get a lot of commercials from which to choose," Poptent's president, Neil Perry, told the E-Commerce Times. "In a traditional agency model, you only get three storyboards to work with. In our model, you might get 25 pieces. It takes away a lot of the risk."
With an average turnaround time of 35 days, Poptent is faster and less expensive than traditional video production, Perry said. It also gives young videographers living in Iowa or North Dakota the chance to work with major brands and build their video portfolio.
"You're adding to your portfolio a commercial that you did for Tide or American Express, and that really pumps up your credentials," said Perry. "Many of our video producers are young people just breaking into the business, or they might have a small boutique shop. Their real wish is to break into the big time."
Many leading brands have purchased video content through Poptent, including Procter & Gamble, Anheuser-Busch, FedEx, Lumber Liquidators, TurboTax and United Healthcare. The most successful videos have a strong sense of storytelling — featuring a beginning, middle and end — and incorporate the brand in an organic, authentic way, Perry emphasizesd.
Of all media, video is the most effective, he argued, whether it's on TV, the Web or a mobile device.
"It's the power of sight, sound, and motion," said Perry. "The expanding growth in demand for video is testament to the fact that there is nothing more visually appealing to a consumer than a video ad."
The Magic of Seeding
In the era of viral videos and content sharing, seeding has become big business. One seeding agency, The 7th Chamber, has done campaigns for businesses from Pampers to Victoria's Secret, using nontraditional means to get videos seen by highly targeted audiences.
"We're very much about finding an audience and getting the video as close to them as possible, and also finding people who are engaging our clients' brands and are influential," 7th Chamber CEO Richard Spaulding told the E-Commerce Times. "It's about targeting people who are likely to share our clients' content."
The 7th Chamber uses Klout scores, YouTube ratings, Facebook fans and many other measures to determine who has influence — including bloggers, vloggers, journalists, social media mavens and anyone else who impacts others.
It sends out its clients' videos to these people, looking to get mentions, shares or coverage. It sells its services per view, offering a guarantee of a certain number of views in a period of time, though often the views far exceed the number guaranteed up front. At the same time, it promises not just views, but engagement, which is even more important in the video marketing space, Spaulding argued.
"We're selling engagement," he said. "Our campaigns are hand-made toward our clients, based on what they need to accomplish, and then finding that audience and influential people who can deliver that audience."