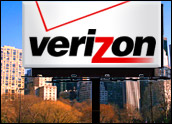 Verizon will not include the Google Wallet mobile payment functionality in its version of the Samsung Galaxy Nexus smartphone, which is set to launch in the U.S. later this month.
The carrier cited security reasons for its decision.
Android smartphones in the Nexus line are traditionally pure Android devices with minimal tweaks or UI skins added in by carriers, and Google Wallet is supposed to be an essential part of it.
Does Google's acquiescence to Verizon's decision indicate Google Wallet could be losing ground to ISIS, a competing mobile payments system that's drawn support from carriers like AT&T, T-Mobile — and Verizon?
He Said, He Said
"Verizon asked us not to include this functionality in the product," Google spokesperson Nate Tyler told the E-Commerce Times.
Verizon Wireless spokesperson Jeffrey Nelson denied reports that the company is blocking Google Wallet.
"Verizon does not block applications," Nelson told the E-Commerce Times.
"Google Wallet is different from other widely-available m-commerce services," Nelson added.
Instead of simply accessing the operating system and basic hardware of Verizon's phones "like thousands of other applications," Google Wallet "needs to be integrated into a new, secure and proprietary hardware element in our phones in order to work as architected by Google," Nelson continued.
Verizon and Google "are continuing our commercial discussions on this issue," Nelson concluded.
Nexus, or Just Another Peripheral?
"I think it's premature for carriers — particularly carriers in the ISIS joint venture — to include Google Wallet on their devices, as it's still in a limited trial," Todd Shingler, founder of Mobile Perspectives, told the E-Commerce Times.
"Aside from Sprint, the carriers haven't really had a chance to assess the level of security offered by Google Wallet, or the end-user experience," Shingler said.
Hey, Must Be the Money
"Primarily, though, [the carriers] don't want to give up the direct end-user relationship around mobile payments to Google and cut themselves out of a share of the potential mobile payments revenue," Mobile Perspectives' Shingler added.
That's a mighty big market the carriers are looking at — mobile transactions worldwide will increase in value from the 2010 figure of US$162 billion to $984 billion in 2014, the Yankee Group projects.
"The partners in ISIS will undoubtedly toe the same line as Verizon," Vishal Jain, an analyst at the 451 Group, told the E-Commerce Times. Google Wallet, meanwhile, is "quickly growing its list of partners," he added.
Verizon's rejections of Google Wallet from the Galaxy Nexus might "illustrate that Verizon Wireless … doesn't want consumers to get accustomed to using Google Wallet before the ISIS wallet is available," Shingler speculated.
Google Takes a Knee?
ISIS appears to be gaining strength, announcing in September that several Android device makers, including Samsung Mobile, HTC, LG and Motorola Mobility, have agreed to implement its technology in their devices.
The other major carriers "will also likely try to keep Google Wallet from shipping on devices they sell," Mobile Perspectives' Shingler suggested.
Could Google have bowed to Verizon's demand in order to ensure it remains a contender in the mobile payments market?
"There aren't enough merchants and payment processors supporting Google Wallet for consumers to care yet," Shingler said.
"It makes sense for Google to get NFC-enabled phones in Verizon's network," the 451 Group's Jain remarked. "Since [these phones] already have an NFC chip inside, it's not a question of how but when."
In the long run, that strategy might work to Google's advantage.
"[The major carriers] will probably be forced to allow consumers to download and install [Google Wallet] themselves at some point," Shingler opined.