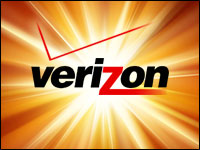 Following decades of slow movement due to cable companies facing no competition, the television world is changing rapidly. Lots of challengers have arisen in the pay-TV space in recent years. One of the latest comes from Verizon, which has improved its FiOS mobile app to offer data-free streaming.
AT&T's DirecTV started this ball rolling with its wireless TV, or mobile TV, offering. It forced all the major competitors — Verizon, Comcast Xfinity and Charter Spectrum — to strategize and pick up their pace. Comcast and Charter haven't unveiled any new plans yet, but Verizon just upped its game with its FiOS Mobile App.
It's Live!
The new features let FiOS Internet and TV subscribers watch television over their smartphones and tablets. The ability to watch live and recorded shows is another step in making FiOS more accessible than ever, no matter the viewer's location or device.
All the major carriers let customers download movies and shows to watch while away from home.
Mobile TV, or wireless TV, is something else, though. It's a new way to watch live programming anywhere in the U.S. — the same as you do when you are at home on your comfy couch.
The Next TV Wave
Verizon has been slow on the innovation front in the last few years. Perhaps this is just what it needs to stoke its competitive fires. Verizon historically has been more of a follower, but its high-quality network and national footprint have made it a strong competitor over the last decade.
Still, customers demand innovation, and being slow on the draw has hurt the company in the last few years. That's why it has been acquiring companies like AOL and Yahoo in a bid to get their customers.
Maybe, just maybe, Verizon is getting back up on the innovation horse. AT&T Mobility, Sprint and T-Mobile all have shown a much more active competitive spirit during the last couple of years. Let's hope Verizon finally is waking up and rejoining the mix.
Suggestions, Please!
With mobile TV, the meaning of "couch potato" is changing.
Let me know your creative — even outlandish — ideas on what we should call this next generation of TV anywhere. How do you think competitors can differentiate themselves in what is likely to become a very busy and noisy space?