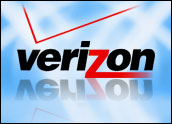 Verizon Wireless will throw open the doors to its wireless network, the company said Tuesday. Until now, the second largest U.S. wireless carrier was keeping its network locked up tight to third-party developers.
Beginning early next year, that will all change when the company publishes its technical standards for wireless applications and device manufacturers. Verizon's aim is to give its customers — currently numbering almost 64 million — a choice of devices and software for use on its network, which previously supported only Verizon products.
Sudden Shift
The move represents an about-face for Verizon, which has vociferously opposed open wireless networks. Earlier this year, the company filed a lawsuit to force the Federal Communications Commission to shelve its previously approved plans for open access to wireless networks in the 700 MHz band.
"I'd call this story 'when hell freezes over,'" Dave Passmore, research director at Burton Group, told the E-Commerce Times.
Why the sudden sea change? One factor, according to Verizon, is imminent standardization on the fourth generation, or 4G, Internet protocol networks that promise to provide higher data rates than 3G networks as wired and wireless technologies converge.
"We've actually been looking at this for a long time, and we constantly monitor market forces. With accelerated innovation and more demanding customers as we move to fourth generation technology, we saw an opportunity for growth by opening up our network to new development," Nancy Stark, aVerizon Wireless spokesperson, told the E-Commerce Times.
Keeping Customers
Although the change in strategy marks a "transformation point," the company has no plans to rewrite its retail business model, but rather will add options for what it calls a "small but growing number of customers" seeking non-Verizon wireless devices and applications.
However, there may be other market forces at play. Verizon stands to lose customers by locking out popular technologies such as Bluetooth file transfer, providing its own Brew development alternative to the pervasive Java development environment, and, along with Sprint, sticking with CDMA (code division multiple access) standard networks instead of moving to GSM (global system for mobile communications), Passmore said.
By opening its network to developers, the company seeks to nip in the bud the potential for future revenue losses, he added.
"This is a means to prevent revenue leakage, as opposed to doing what's best for its customers," Passmore said. "They had hobbled their phones by locking out non-Verizon technologies. It's a huge deal, but it's too bad they waited until now to decide to open their network. They could have postponed this, but eventually they'd be forced to open up their network when they inevitably scrap CDMA for GSM."
The Android Effect
Other industry developments may have also contributed in the shift in strategy. Verizon's announcement comes on the heels of the recently formed cooperative of wireless carriers, mobile device manufacturers and software developers under the Open Handset Alliance moniker.
Verizon is not a part of the consortium, which was spearheaded by Google and will be built around the company's Android open standard software platform. The group includes some of Verizon's largest competitors, including Sprint Nextel and T-Mobile.
"The Google announcement has generated a lot of interest and put more pressure on Verizon's dealings with enterprise customers to open things up," said Passmore.
Verizon indicated it will support the Android platform as long as developers produce applications built around it that meet the company's technical requirements.
Testing Third-Party Devices
How will Verizon certify third-party devices on its own networks? As part of Tuesday's announcement, the company said it has built a US$20 million testing lab to ensure that non-Verizon products conform to its technical standards and the results will be published early next year.
"The test center will be for devices, not applications. We'll publish a manual of technical standards for connecting to our network, which will be used by device manufacturers," said Stark, adding that none of the technical standards are currently available to the public.