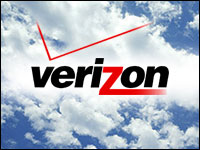 Verizon's reported consideration of a plan to preinstall mobile apps from major retailers and financial firms on users' smartphones has drawn sharp criticism.
The carrier reached out to numerous retail and finance brands with an offer to preload mobile apps on its Android phones for between US$1 and $2 per device, AdAge reported last week, citing unnamed ad agency executives.
Verizon kept the offer to Android phones because the operating system, which is owned by Google, is capable of being customized by carriers. Apple's mobile OS, on the other hand, is closely controlled.
Verizon claims it is the leading wireless carrier in the United States. It reported 112.6 million retail connections at the end of the first quarter, a 3.7 million increase from a year ago. The company had 107.2 million postpaid connections at the end of the quarter, a 4.4 percent rise from a year ago. It had 73.8 million smartphones in operation at the end of the quarter.
Verizon Wireless declined to comment "at this point," said spokesperson Scott Charlston.
Hidden Revenue
Verizon's goal is to boost wireless revenue without forcing more ads onto customers or increasing core pricing plans for subscribers, suggested Karol Severin, an analyst at Midia Research.
However, with added revenue come risks, he noted.
"Despite the deal essentially guaranteeing app downloads, its a pray-and-spray type campaign, because it does not offer specific targeting — other than U.S. Android users — nor a guarantee that users will actually engage with or even open the app," Severin told the E-Commerce Times.
However, buying downloads has an appeal for some, as getting a large number of downloads during the Christmas shopping season potentially could catapult a title to the top of the app rankings, he conceded.
In order to reach a Top 50 ranking, an app needs an average of 1.2 million monthly downloads, Severin said, based on recent Midia research.
Verizon activates around 10 million phones per quarter, he noted, so that would be a potential benefit to newly released apps.
Another major winner would be Google, Severin added, because the company would realize 30 percent of the monetary success that the apps would bring, as long as the in-app purchases were generated through the Google Play store.
Customer Alienation
Despite the potential benefits, Verizon's plan runs counter to the company's past practices and might alienate longtime customers, warned telecom analyst Jeff Kagan.
"Verizon always did things right and always kept their brand and image front and center," he told the E-Commerce Times. "However, during the last couple of years they have been making some serious missteps, in my opinion. This is one of them."
Consumers never have liked buying computers with loads of bloatware, and they don't like it on their phones either, Kagan said. "Verizon may think this is a new way to increase profits, but it sours the customer experience. This may backfire on them."
Preloaded apps are a "really bad idea" that will cause a major backlash from customers, said Jim McGregor, principal analyst at Tirias Research.
"It's bad enough that there are apps like the NFL app on my Verizon phone that I can't delete," he told the E-Commerce Times. "The last thing I need is even more useless apps. It would be nice if they focused on improving their quality of service."