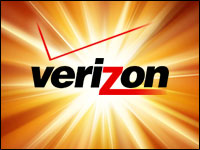 Verizon and DVD rental provider RedBox are working on a TV and movie streaming and download service they plan to unveil in May, according to a TechCrunch report.
The subscription-based service is apparently known as "Project Zoetrope" internally.
Payment will reportedly be credit-based, meaning subscribers will get a certain number of credits for a fee and can apply these credits to their rentals.
"RedBox has been reportedly seeking to introduce an online service for some time, so a partnership was expected," Keith Nissen, a research director at NPD In-Stat, told the E-Commerce Times.
RedBox did not respond to our request for comment.
Verizon "talks to a lot of companies", spokesperson Les Kumagai told the E-Commerce Times. "There are no definitive agreements to discuss about anyone at this time," Kumagai added.
What Verizon and RedBox Might Dream Up
Project Zoetrope's technology will support iOS, Android, Google TV, Xbox, Roku, and other streaming devices, as well as various browsers, TechCrunch reports. However, it won't support digital cable boxes.
Consumers using mobile devices to access content streamed by Project Zoetrope will reportedly be able to store video locally.
The partners are said to still be in talks with content providers.
Where's Redbox's Power?
RedBox claims it has rented more than 1.5 billion discs to date and has more than 28,000 locations worldwide.
Its kiosks are placed in areas with heavy foot traffic such as grocery stores, mass merchant retailers, drugstores and restaurants. Each kiosk is a fully-automated video rental store standing in 12 square feet of space, and has up to 200 titles and 630 discs.
Consumers can reserve a movie or game online, or over the RedBox iPhone or Android apps. They can pick up and return the rentals anywhere.
RedBox also rents video games for US$2 per day.
Why Streaming?
Streaming video services are offered by a plethora of players, including Brightcove, Hulu, Netflix and Vudu. So why are Verizon and RedBox entering this already-crowded arena? And can they offer anything new or different?
"RedBox recognizes that the competition in online video services will ramp up in 2012, and they do not want to be left behind," NPD In-Stat's Nissen said. "Verizon doesn't wish to be left behind either."
Verizon's move into streaming "is about the blurring of the lines between Internet and broadcast services," Andrew Eisner, director of community and content at Retrevo.com, told the E-Commerce Times.
The major players are "positioning themselves to be the dominant provider of content to fill the insatiable demand for movies and TV," Eisner explained. For example, AT&T is "investing a lot in infrastructure, building out U-verse and offering great packages on Internet access and TV and phones," while Comcast is focusing on purchasing NBC, Eisner stated.
"These moves are all part of a bigger picture about the battle over content, infrastructure and Internet TVs," Eisner suggested.
A New Payment Paradigm
The Verizon-RedBox team will reportedly introduce a new kind of payment system, where subscription fees are allocated a certain number of credits which can then be used to pay for content.
"I suspect this is all about the movie studios disliking the Netflix all-you-can-eat business model," NPD In-Stat's Nissen opined.
The purported Verizon-RedBox payment process "makes the buying decision automatic … which, in effect, guarantees two to three rentals per month," Nissen remarked.
Will Project Zoetrope Fly?
It's not clear whether consumers will embrace the subscription fees-for-credit model, Nissen suggested.
Further, the shift to online video rentals and purchases will continue to be slow because technical issues mean that most video download files cannot easily be viewed on TV sets, Nissen said.
The Verizon-RedBox teamup may not alter the streaming video landscape either, because "the top 100 movie titles account for 70 percent of [rentals] — so there can be very little content differentiation between service providers," Nissen pointed out.
Legal issues connected with the project's name — if it is really Zoetrope — may also surface.
American Zoetrope is a studio founded by movie directors Francis Ford Coppola and George Lucas back in 1969, and the question of naming rights may arise.