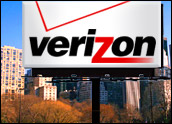 Verizon and Palm are reportedly scrapping over terms of a contract that would give the carrier the right to offer Palm's Pre smartphone. Back in May, Lowell McAdam, president and CEO of Verizon Wireless, said the carrier would offer the Pre in January.
Reports that Verizon changed its mind appeared in the media Thursday, kicking off speculation that Palm's plans to expand the Pre to U.S. carriers besides Sprint could be in trouble.
We Said, They Said
Verizon denied rumors that it had decided not to carry the Pre. Jim Gerace, executive director of media relations at Verizon, told the E-Commerce Times that the wireless provider will offer the smartphone in January as planned.
Palm did not respond to requests for comment by press time.
Negotiations between carriers and device makers often hinge on how much the carrier should subsidize a handset and what it can expect in return.
As the largest wireless carrier in the United States, Verizon is in a strong bargaining position. It has a reputation for standing its ground; it reportedly turned down the iPhone years ago when Apple was originally shopping for carriers because it didn't like Apple's terms.
Still, Palm Chairman and CEO Jon Rubinstein, who once worked at Apple, can be a tough negotiator in his own right — he blew off Cupertino, for example, when it objected to the Pre's ability to sync with iTunes.
What's the Buzz?
The two may be locking horns over app stores, Allen Nogee, a principal analyst at In-Stat, told the E-Commerce Times. "Verizon has been talking about its VCast Store, and Palm is setting up its own app store, so that could be the problem," he said. "It's possible that Verizon wants to keep the number of app stores available to subscribers to a minimum."
The mobile apps market is booming. "This year's nearly 1 billion mobile app downloads will grow to more than 6 billion by 2013, raking in (US)$4.2 billion that year," Carl Howe, director of anywhere research at the Yankee Group, told the E-Commerce Times.
VCast is Verizon's applications and mobile media download service, which the carrier is pushing strongly on its phones.
Rumors and Whisperings
Investment blog Thestreet.com ran a story on Thursday quoting anonymous sources as saying Verizon had decided not to support the Palm Pre.
Verizon declined to comment specifically on that story.
The report was dismissed by IDC analyst Ramon T. Llamas. "This is all just so much speculation at this point," he told the E-Commerce Times. "Until it's been confirmed, I'll refrain from making any comment."
Signs of Palm Health?
Palm has just launched the Pre in Europe and is also offering it in Canada.
After close of trade on Thursday, Palm announced that underwriters of its IPO fully exercised their overallotment option to purchase 3 million additional shares of common stock. Palm also reaffirmed its fiscal year 2010 outlook and its planned product and carrier launches up to May 2010.
An overallotment option, colloquially known as a "Green Shoe," gives underwriters the right to sell additional shares in a registered securities offering if demand for them exceeds the number of shares offered. It is exercised when the underwriters have oversold the stock offering, and it lets them buy more shares from the issuing company at the original offering price.
The overallotment option is the only means permitted by the Securities and Exchange Commission for an underwriter to stabilize the price of a new issue.
Meanwhile, Palm recently revealed its new handheld, the Pixi, and its beta app catalog is growing.
Earlier this month, it added several new apps, including a "Survivor" app; the AccuRadio streaming radio app; the Currency Converter app; a Forbes app; and three new games.
Many more apps may be en route. Earlier this week, Chuq Von Rospach, Palm developer community manager, posted a message on the webOS developer message board, writing that the company has received a flood of application submissions.
"We got more applications than we could handle well, which is a good problem to have," he wrote.
Palm's cash position could also improve, thanks to the newly approved rule change on Wednesday that lets technology companies like Apple and Palm recognize more revenue when they sell products that combine hardware and software elements.
Apple and other companies that sell products that realize income over a span of time argued that reporting their earnings according to the Generally Accepted Accounting Principles (GAAP) penalized them by not reflecting the full value of the product when it was sold. They can now use non-GAAP earnings, which lets them book the value from their sales up front.