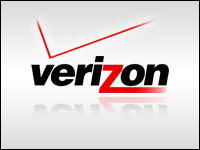 Why do customers seem to overreact when Verizon announces changes? Verizon's latest price hike has been causing angst in the marketplace — at least on social sites like Twitter. Why does Verizon keep shooting itself in the foot?
The short answer is poor marketing. Verizon's marketing moves show no care for the customer base, and that comes with at cost to Verizon. Let's face it — as usage changes, pricing models must change to keep the proper balance for both users and the company.
Core Problem at Verizon
However, Verizon has stepped on the toes of customers and workers for several years, and now it is paying the price. Customer relations, like other personal relationships, requires a delicate balance. In recent years, Verizon has seemed to pay attention only to itself, and not to its customers or workers.
Verizon prices have increased, but the amount of data users get in their buckets also has increased. Some companies don't increase prices when they increase data bucket size but Verizon does. The per-gigabit price is better — but the company still taps customers to pay more each month.
The change will benefit those who use more data than their current plans allow. It will not benefit users who don't run out of data. So, whether this is a good deal or not depends on data use. There should be no harm to users who don't want to pay more; they should be allowed to keep their current plans.
Verizon's Marketing Mistake
The problem is that Verizon does not approach changes with the customer in mind. It operates from its own interest, period — customer be damned. Many customers feel shortchanged. Verizon is simply not there to take care of them the way some of its competitors care for their customers. That is the core problem with Verizon.
For example, when a recent hurricane swept away the landline phone service in a region served by Verizon, its customers were simply out of luck. Verizon said it wouldn't rebuild, so its customers would have to go wireless.
When customers called Verizon for service, they got a nasty surprise. A rep would come on, make some changes, then tell the customers they no longer had POTS –plain old telephone service. Their only choice going forward was to sign up for a digital service. While that was not a problem for some customers, it definitely was for others.
Why Does Verizon Create Bad Customer Experiences?
Verizon's handling of these kinds of issues shows a lack of care and respect for the customer. Verizon continues to plow ahead, making changes and forcing customers to accept them. If not, the customer can simply leave. That is the company's right, of course, but is it an effective way to win over customers in the long term?
Verizon has been burning relationships with customers for years, creating a very unhealthy climate. The recent strike showcased Verizon as a very hard line, take-no-prisoners kind of company. Its workers were burned, and many customers now are feeling uncomfortable about the whole mess.
Verizon Is Hurting Itself
That's why customers have been overreacting to Verizon Wireless' recent changes to its pricing model. Verizon has burned them, time after time. Customers now overreact, because they no longer trust Verizon.
Verizon may be a large competitor, and investors may like the company, but it has damaged its own brand in consumers' minds. Why would a company screw itself like that in an ultracompetitive marketplace? A brand that can take generations to build can be unwound and destroyed overnight. If Verizon is not careful, that's exactly what will happen.