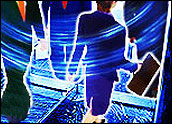 Today's top companies know that the most effective way to grow revenue is by developing and maintaining strong relationships with current and potential clients. A company's own employees are building these relationships every day, and helping each other with introductions whenever possible.
Unfortunately, finding the right introduction is difficult. Many organizations are still sending out mass e-mails to employees to ask "who knows whom?" — a plea that very often is overlooked and misses the best relationships. Others rely more on the luck of bumping into an associate at the water cooler and asking if they happen to know someone at a prospective new customer company.
For the past five years, more businesses are realizing the benefits of a better way to internally share new contacts using corporate social networking applications. They are using solutions called "enterprise relationship management systems" to uncover the invaluable business introductions that already exist within the organization.
These contact collaboration systems locate potential contacts automatically, removing mass e-mails and luck. The strongest relationships are identified by the system, and then the contact seeker can reach out to colleagues holding those relationships to help facilitate an invaluable personal connection.
Working as a Team
As companies grow, their extended network of professional relationships becomes increasingly more powerful. The challenge is harnessing that power in a time-efficient and effective manner.
Today, many of the largest law firms, consulting companies and professional services firms are taking advantage of enterprise relationship management. As companies expand and employees are spread across the country or across the globe, increased use of corporate social networking applications is playing a significant role in allowing companies to still function as a single team and drive business development and growth.
For example, using enterprise relationship management, Squire, Sanders & Dempsey, a global law firm with about 800 lawyers practicing in 30 offices and 14 countries, adopted an enterprise relationship management solution in 2006. The system quickly cataloged more than 850,000 individual relationships to 30,000 companies around the world. Squire Sanders can now find the best relationships for each opportunity.
Contact Networks, with its ContactNet product, was recently purchased by Thomson, becoming part of a global company that provides electronic workflow solutions to business and professional customers. Visible Path and Spoke Software also offer enterprise relationship management solutions.
Automatic Daily Data Capture
Enterprise relationship management systems analyze internal corporate data, including CRM, address books, e-mail patterns and calendar appointments. They then compile and maintain the company's full map of its extended relationship network. This is all automated. With an enterprise relationship management system in place, searches for contacts and relationships are instantaneous and comprehensive. Without the system, too many important relationships remain unknown and are missed. Even CRM systems miss many relationships, since up to nine out of 10 e-mails conversations are with contacts never entered into those systems.
Enterprise relationship management systems also have the ability to rank the strength of each relationship using dozens of different variables, such as most-recent interaction and frequency of the interactions with a particular contact. For example, if an executive interacts with a certain contact on a daily basis, and the most recent communication was the previous day, that executive receives a higher strength ranking with that contact than someone whose last communication with that contact was 18 months ago.
Sharing in a Secure Environment
While collaboration is a primary benefit of using enterprise relationship management, privacy is an equal priority. Private contact information is never disclosed through the system. Corporate users have complete control over the privacy and security of their system, and adjust it to the culture of their firm. In addition, users can be allowed set their own privacy settings and level of sharing. The privacy configurations can be set to comply with strict privacy laws in different countries and regions, such as the European Union.
The keys to adoption of a new tool are value, communication and simplicity. These systems can be launched to an organization via an e-mail announcement and typically require no training. Users access the system through an intuitive, easy-to-use Web-based search interface. It's as easy as doing a Google search.
Enterprise relationship management systems are typically enterprise-based and can be installed in just a few hours. Time to launch is one month or less. The systems integrate with the corporate intranet, KM portal, e-mail and CRM systems.
Taking Collaboration to the Next Level
Because companies acquire new business through their established relationship network, automated corporate networking is a vital contributor to a firm's growth. New clients and customers choose a company based on recommendations from people they know and trust, so using the right introduction is very important.
Companies have always invested heavily in growing their relationship network. Now, with enterprise relationship management, firms have a way to capitalize and leverage that "asset" — the extended network of relationships that they have built and maintained.
---
Geoffrey Hyatt
is founder of
Contact Networks
, a provider of enterprise relationship management solutions.
---