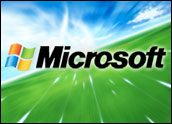 Microsoft is moving to buy Norway-based enterprise search specialist Fast Search and Transfer for approximately US$1.2 billion, a purchase that would instantly grow the software giant's business search footprint.
Redmond is offering Fast shareholders 19 Norwegian kroner ($3.50) per share, a 42 percent premium to the company's trading price last week.
Microsoft already has the commitment of two of the largest owners of Fast shares — investors that together own 37 percent of the outstanding stock — to agree to the deal, it said.
More Access
The deal gives Microsoft access to a lengthy roster of blue-chip enterprise search customers. The company plans to maintain Fast's Norway operations to grow its European research and development footprint. Fast's U.S. headquarters is outside of Boston.
The combination of Fast's tools and Microsoft's own enterprise search offerings will give customers the choice of selecting "a single vendor with solutions that span the full range of customer needs," said Jeff Raikes, president of the Microsoft Business Division. "Until now, organizations have been forced to choose between powerful, high-end search technologies or more mainstream, infrastructure solutions."
Microsoft offers back-end search options, such as those built into its Microsoft Office SharePoint Server, while Fast's enterprise offerings are more like those of Google, which offers a range of plug-in search appliances for businesses of all sizes.
The deal will enable more customers to have access to Fast's search tools thanks to "Microsoft's strong sales and marketing network," said Fast CEO John Lervick.
Microsoft shares were down in morning trading Tuesday after the deal was announced, falling 1.8 percent to $33.98.
The Fast and the Dead
Fast was a general search company until 2003, when it sold its Web search business to Overture for $70 million in cash. A short time later, Yahoo bought Overture.
With a focus on enterprise search, Fast has gained a reputation for being a firm with strong technological chops that helped it gain a deep roster of nearly 3,000 clients around the world.
With its sizable cash reserves, Microsoft has shown it is willing to match rival Google in terms of acquisitions — for instance, the two made dueling purchases in the Web advertising space last year.
"Both Google and Microsoft have the resources to buy into markets and flesh out offerings or correct initiatives that aren't particularly competitive," Enderle Group Principal Analyst Rob Enderle told the E-Commerce Times. "In this case, Fast had good penetration in enterprise class companies but was struggling with the complexity of their offering and was being structured for a sale.
"Since Google thinks of itself as pre-eminent in search, they are unlikely to buy another search technology but Microsoft views itself more as a platform and tools vendor, and buying a tool from someone else isn't as difficult a decision to arrive at. Fast, with Microsoft behind it, represents far less risk than it did alone."
Employee Retention
The purchase could help put up a significant roadblock to Google making more inroads into the enterprises that already use Microsoft tools for collaboration and document management, Enderle added, but the software company does face a significant integration task.
Keeping the employees it is seeking will be a challenge, since the purchase will make millionaires out of many of them, he noted.
"The two key problems they'll need to mitigate are a difficult integration and key employee retention," Enderle said.
More to Come?
In fact, Google will likely be ready to scoop up any employees who want to leave Fast — especially those who balk at working with Microsoft's proprietary platform rather than in an open source environment.
The deal quickly propels Microsoft to the upper echelon of the enterprise search space — where the UK's Autonomy and Endeca of the U.S. are among the top vendors — and may prompt additional consolidation in the space, Ovum analyst Mike Davis told the E-Commerce Times.
"The big prize will be Autonomy," Davis said. Though a purchase of Fast is not a surprise — it has been positioning itself for a sale and has also been dealing with questions about its accounting and financial bookkeeping issues, making a sale to a smaller, less financially sound company unlikely — the timing is a bit more unexpected.
Microsoft updated its own enterprise search tools just last year and was said to be building more such tools into the next version of Office now in development. "This moves Microsoft right to the top of the league much faster than its own development could ever get it there," Davis added.