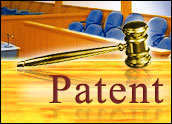 Software developers have long been able to protect their innovations by virtue of a favorable provision of U.S. patent law that gives them almost monopoly power to maximize financial returns. The law also enables developers to take action against any other party that comes close to duplicating or imitating their software programs through court litigation on charges of infringement — or, alternatively, to obtain handsome licensing fees.
Those patent protections could be weakened or even eliminated by the outcome of a software patent infringement case that is now before the U.S. Supreme Court. The Court will hear arguments in the case on March 31.
The stakes could be high. At the U.S. appeals court level, Judge Pauline Newman said the proposed legal remedy in the case offered by a fellow judge would cause a "free fall" in patent protection and would "decimate the electronics and software industries." The appeals court decision is the one the Supreme Court will review.
Following is an outline of the case, filed as Alice Corp. Pty. v. CLS Bank International.
The Opposing Parties
Alice Corp., based in Australia, develops software dealing with the settlement of derivatives and other financial vehicles. National Australia Bank owns 50 percent of the company. Alice began operations in the 1990s and holds several U.S. financial software patents.
CLS Bank operates out of London and New York and was organized in 2002 in response to regulatory concerns about international financial transactions. The bank was founded in cooperation with the U.S. Federal Reserve Bank, the European Central Bank and the Bank of England.
One of the bank's major tasks is to facilitate the settlement of foreign exchange accounts, in a manner evocative of Alice Corp.'s programs. In November 2013, the average daily volume of trading "instructions" submitted for its settlement and aggregation services was 1,094,020, with a total average daily value of US$4.89 trillion, CLS reported.
The Legal Dispute
As a general rule, it is difficult to obtain U.S. patent protection for what the law describes as an "abstract" idea — such as an innovative business process. For example, in legal theory an improved business process for supply chain management may fail to qualify for patent protection because it only embodies an abstract idea — especially one that logically builds on some universally known or knowable concept.
However, widespread U.S. patent protection has been granted for business process ideas that are achieved through the use of electronic hardware. The reason is that U.S. law affords protection for "any new and useful process, machine, manufacture, or composition of matter."
Linking the implementation of a business process idea with a machine — such as a computer or other device — generally suffices to meet the U.S. standard. This threshold, known as "subject matter eligibility," is seen as the first of several steps that come into play in obtaining software patents.
Alice Corp. contends that its innovations for settling financial transactions, including trusted accounting procedures between involved parties, meet patent eligibility standards because the processes are implemented through the use of electronic media.
The standard for software patent protection should be considered "as a whole" involving the integration of an idea with a device, such as a computer, Alice claims, and it is seeking Supreme Court reinforcement of its position.
"Alice is asking the Supreme Court to rule that its patent claims are directed to subject matter that is eligible for patenting under section 101 of the Patent Act," Constantine Trela, a partner at Sidley Austin and legal counsel to Alice, told the E-Commerce Times.
Alice's position underscores its allegations that similar programs that CLS Bank used after it began operations in 2002 for foreign exchange settlements infringed on the company's patents.
CLS Bank disagrees, arguing that Alice's financial risk management techniques are abstract in nature and thus are not eligible for protection. A U.S. District Court agreed with CLS Bank that Alice's programs were not valid and did not qualify for patent protection. The court ruled that Alice's use of electronic media was not specific enough to meet the machine linkage provisions of U.S. law, and that the company's innovations actually could be implemented without using computers.
The case moved to a U.S. appeals court, where a 10-judge panel ruled in favor of CLS Bank. However, the judges in the case filed several conflicting opinions such that the outcome has limited value as a legal precedent. Alice Corp. then sought Supreme Court intervention.
Has Technology Overtaken the Law?
The case would be relatively easy to resolve if the issue were simply proving whether or not the use of a machine was properly linked to a business process innovation, and was therefore eligible as protected software. Alice's Supreme Court petition focuses on that question.
CLS Bank also feels that the eligibility test is the key element for high court review.
"The only question at this stage of the litigation is whether Alice's patents are eligible for patenting — that is, whether Alice is legally entitled to a limited monopoly on the basic economic concept of intermediated settlement, a form of escrow," CLS Bank told the E-Commerce Times in a statement provided by spokesperson Nick Warren.
Noting that lower courts agreed with its position, CLS Bank said "the U.S. Supreme Court has been clear in previous cases that such claims may not be patented, and CLS Bank is confident that the Court will reach the same conclusion here."
However, the differing lower court opinions have opened the legal door for the Supreme Court to consider the basic premise of whether the machine linkage provision is technologically obsolete and has been widely misconstrued and erroneously applied to software.
The contention here is that the use of computers is so commonplace that all such linkages are no longer relevant because there is nothing particularly novel or significant about the mashup of an idea with a machine. On that basis, there would be no need for the intellectual property protection afforded by a patent.
The proliferation of unwarranted software patents and the resultant potential for widespread litigation actually hinder innovation, EFF contends. For one thing, software often does not require the kind of investment associated with other types of patents, such as with pharmaceuticals, said Julie Samuels, senior staff attorney at the Electronic Frontier Foundation.
"Often, all you need is a coder and a computer," she told the E-Commerce Times. "Even complex programs don't require 20 years of exclusivity to recoup their investment. We've also seen time and again that software developers don't need patent incentives to create new and great programs. Take, for example, companies like Google and Twitter; neither relied on software patents to grow its early business."
The differing legal opinions in Alice v. CLS Bank and similar court cases provide "ample justification for the Supreme Court to examine the full issue," Samuels added.
Carving Out a Middle Ground
Entirely scrapping the machine-computer linkage concept as a basis for software protection would be just as wrong as using it as a universal and automatic factor for granting patents in every case, according to Todd Dickinson, executive director of the American Intellectual Property Law Association.
"We think a middle ground approach is warranted. The Supreme Court could certainly clarify aspects of the law and still retain some flexibility to encourage innovation," Dickinson told the E-Commerce Times. AIPLA has urged a case-by-case approach with the proviso that patent protection eligibility would be denied when the computer linkage component was judged to be "superficial."
No one has a crystal ball to predict the outcome of the Supreme Court case. It's unlikely, however, that the high court will remove the computer connection provision entirely, according to Tim Molino, director of government relations at the Business Software Alliance.
"We think the Supreme Court will reaffirm its prior rulings that computer-implemented inventions are certainly patentable subject matter," Molino told the E-Commerce Times.
"The real test for patentability is whether an innovation is novel, non-obvious and adequately described to a person in the field in question. The issue before the Supreme Court in the CLS Bank case is what standard should be used to weed out the most abstract patent applications before getting to the other tests of patentability," he explained.
Because the computer linkage standard is just the first stage in software protection, it should be applied broadly and not be used indiscriminately to knock out innovations in the first round of patent screening, BLA contends.
"Courts should look to technical factors in making this determination, such as whether the invention can be implemented solely through a mental process or requires a machine," Molino said.
"We welcome the idea of bringing clarity to what is obviously a muddled situation," he said.."At the same time, we are hopeful that the Supreme Court will continue to recognize software is important to our everyday lives, and that the patent system provides a powerful incentive to promote software innovation."