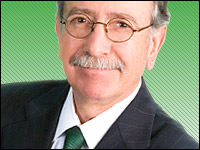 With little fanfare or warning, in 2006, the U.S. enacted the Unlawful Internet Gambling Enforcement Act (UIGEA). This legislation outlawed Internet gambling and restricted how financial institutions could pay monies to Internet gambling sites.
The UIGEA resulted from four major policy concerns of the federal government. First, the Internet was too easy a venue for compulsive gamblers. Second, the age of Internet gamblers could not easily be determined, and underage gambling could not be controlled as with a brick-and-mortar casino. Third, a lack of regulation of Internet gambling made it easy to defraud gamblers and rig the odds. Fourth, the anonymity of the Internet made online gambling a medium for potential money laundering.
How Internet Gambling Works
Users locate websites on which they want to gamble, and then they download software to their computers. Once the gambling software is downloaded to the gambler's computer system, a personal account is set up; it includes name, home address, valid email address, date of birth and other personal information. Because most employers have policies against using computer time, computer resources, and Internet access for such activities, most Internet gambling generally operates from home computers.
The UIGEA restricts credit card companies and banks from transferring monies for gambling. To get around the legal restriction, Internet gambling sites require gamblers to set up e-wallets — online accounts in which monies may be deposited. E-wallets may be used generally for purchases on the Internet, including gambling.
The e-wallets draft monies from consumer bank accounts, credit cards and debit cards, and then route the monies to merchants or gambling sites. Generally, e-wallets are based and regulated outside of the U.S., which takes Internet gambling monies outside of the U.S. business flow and, accordingly, outside of the regulation of the U.S. and the states.
What Happens When Gamblers Win? Or Do You Understand Terms ofService?
Let's see a show of hands … how many of you regularly read Terms of Service before clicking "I Accept"? My informal poll says about 1 percent. Website Terms of Service are generally enforced in courts around the world. However, if specific Terms of Service violate laws or public policies, then those specific terms may be unenforceable.
Generally, the Terms of Service for a gambling website include adherence to the laws of a country where gambling is legal, which makes perfect sense. However, if the casino website fails to pay a winner, that winner cannot go to courts in the U.S. to collect, since online gambling is illegal. The winner could go to the UK, Aruba or Bermuda, or to the locale stated in the terms of service. It may sound romantic, but it could cost more than it's worth to make the trip — not to mention payment of litigation fees.
Gambling Is a Social Issue – Subject to Regulation
My view is that law is the glue that helps hold society together. What's acceptable in New York may not be acceptable in my home, Dallas, or in London, Moscow or Beijing — and vice versa. Statutes established by governments legalizing or criminalizing in-person or Internet gambling are part of the social framework.
One only need look at the state gambling laws in Nevada and the adjacent state Utah. Nevada's regulation of casino gambling is a model of government regulation, while just across the border in Utah there is no gambling at all. Other states adjacent to Nevada, like California ,do not permit gambling except in an Indian casino, which of course must be on an Indian reservation and regulated by federal law.
Was the UIGEA Effective?
If people want to gamble, they will find a way. Note the proliferation of gambling on sporting events, horseracing, casino games or real-time poker. Without people's desire to gamble, cities like Las Vegas would not exist. Gambling on the Internet is merely another medium for this activity. So it should be no surprise that outlawing Internet gambling in the U.S. has not stemmed the tide of Internet gambling, but rather merely changed its venue.
While publicly traded Internet gambling companies were devastated, most Internet gambling sites simply moved out of the U.S. and provided links to new offshore sites where online gambling is not regulated.
Apparently, neither the UIGEA nor other federal laws explicitly prohibit Internet poker. Internet casinos promote poker as a game of skill rather than a game of chance. For example, games of chance include lotteries, while games of skill include chess and checkers. Unless outlawed specifically, government cannot stop these games. As a result, Internet poker has grown significantly — much to the chagrin of anti-gambling forces.
Internet Gambling May Be a Great Source of Tax Revenue
Given the tough economic times in 2010, members of Congress are now rethinking the UIGEA so that Internet gambling would be regulated and become a source of tax revenue. A recent New York Times report indicates that over the next 10 years the U.S. federal government could yield as much as US$42 billion from Internet gambling taxes. Given the tough economic times, it is difficult to ignore such large tax revenues.
The last time the U.S. government studied Internet Gambling was in 2002, when the General Accounting Office (GAO) issued a report to Congress entitled "Internet Gambling – An Overview of the Issues." The GAO estimated more than $4 billion in gambling revenues in 2003 — but of course, no one actually knows how much money is wagered on the Internet.
Conclusion: Take Control
The Internet, which started one of the greatest social changes in the history of humans — a portal without boundaries of geography or time, has also made gambling easier than ever. However, due to its underground nature, Internet gambling probably causes more problems and costs more money than it is worth.
So it is time for the U.S. government to acknowledge that Internet gambling is here to stay, and regulate it in a way that gives it some degree of control.
---
E-Commerce Times columnist
Peter S. Vogel
is a trial partner at
Gardere Wynne Sewell
, where he is chair of the eDiscovery Team and Chair of the Technology Industry Team. Before practicing law, he was a systems programmer on mainframes, received a masters in computer science, and taught graduate courses in information systems and operations research. His blog covers
contemporary technology topics
.Vogel can be reached at
[email protected]
.