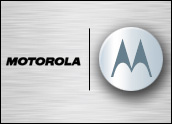 Motorola Mobility's financial performance has been less than stellar in the last three years, so its acquisition by Google for US$12.5 billion could be a boon for the company.
"Motorola has been running at an operating loss for quite a few quarters," observed Ramon T. Llamas, who analyzes mobile devices technology and trends for IDC. "Now it has access to money."
In the last three years, Motorola Mobility has racked up $17 billion in losses. By contrast, during that period, Google has racked up $25 billion in profits.
"Motorola hasn't been exactly very good on the profitability front over the last seven quarters," said ABI Mobile Research Analyst Michael Morgan. "It now has a piggy bank to draw from to help them innovate more."
Big Bets
Since Motorola began producing Android phones, its hardware innovation has suffered, Morgan asserted. "Its focus has been on what can we do with Android to make us better and different," he said.
"That really hasn't netted them results," he added. "It's kept them in business, but it hasn't skyrocketed market share or pushed them into a real international presence."
With Google in the driver's seat, Motorola has an opportunity to emerge from the Android pack, according to IDC's Llamas. It will be able to make bigger bets on fewer products.
That will be beneficial to the company because many recent additions to its product line seem to be little more than experiments, he contended. "They didn't impress like the Droid Razr or some of the other Droid devices that it came out with."
Aiming High
"Now Motorola can pick and choose its battles and go big on them," Llamas argued. "That's a great idea considering so many smartphone vendors are trying a Swiss Army knife approach."
"Motorola is not going to try to be the smartphone vendor to all people," he maintained. "It's going after specific segments — namely, the higher end market."
"Not only is that the more lucrative end of the market," he continued, "but it also has a lot of life in it right now."
Bad Dabblers
Google ownership will also enable Motorola to better focus its research and development efforts, Morgan added. "Since Android came out, a lot of handset OEMs have dabbled in the software space, and they're not that great at it," he explained.
The reason the handset makers began dabbling in software was they thought it would be important in distinguishing products in the market.
That hasn't been the case, however, he contended. People are drawn to a phone by the quality of its screen, by an application processor that can deliver a uniform experience and by responsiveness.
Acquisition by Google can free Motorola of software concerns, Morgan maintained. "Now Motorola can say, 'Our parent, Google, can focus on the software stuff and we can focus on the hardware stuff, bringing innovation into the market through hardware design,'" he noted.
TV With Caution
In addition to its phone business, Motorola Mobility also makes TV set-top boxes. That business will also benefit from the Google acquisition, according to Morgan.
Google's attempt to enter the living room through its Google TV product hasn't been an overwhelming success. Now Google has access to a big player in the set-top market to help advance the cause of its TV product. That should translate into more investment into Motorola's TV business.
However, Morgan warns that Motorola's new Google appointed management team has to tread carefully so as to not alienate the company's existing business partners.
"They have to address the question by cable operators about Google having their benefit in mind," he said. "A lot of times, the answer to that question is, 'No.' Google is in it for Google."
"They have to be careful not to scare any established service content provider because they don't want to get the cold shoulder," he added.