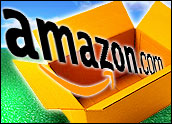 Amazon, which has appealed to U.S. regulators for years for permission to test package delivery with aerial drones, last week announced a new partnership with the UK government to launch a pilot program there.
A cross-government team, supported by the UK Civil Aviation Authority, has granted Amazon permission to begin testing beyond-line-of-sight operations in suburban and rural communities; performance of sensors designed to make sure drones can identify and avoid obstacles; and the feasibility of allowing a single person to operate multiple highly automated drone vehicles.
Amazon has been investing in Prime Air research for quite some time, said Paul Misener, vice president of global innovation policy and communications at Amazon.
The deal moves the company closer to its goal of delivering packages in 30 minutes or less to customers in the UK and other parts of the world, he noted.
"Using small drones for delivery of parcels will improve customer experience, create new jobs in a rapidly growing industry, and pioneer new sustainable delivery methods to meet future demand," Misener added.
Long Slog
Amazon has struggled for years to maintain logistics support and keep costs down during peak shopping periods, such as the Christmas holiday season, through traditional delivery channels like UPS, the U.S. Postal Service, and other major delivery operations.
It launched Prime Air in 2013 in preparation for its plans to begin making deliveries in multiple markets across the globe using drones that weigh less than 55 pounds and fly at altitudes of under 400 feet. Amazon has Prime Air development centers in the U.S., Israel, Austria and the UK.
"Delivery services are struggling to differentiate in a competitive market," Paul Teich, principal analyst at Tirias Research, told the E-Commerce Times. "How can packages be delivered faster and more efficiently than the current 'two days from anywhere, or one day from a local warehouse' benchmarks?"
The reason for delay in the U.S. is largely due to the lack of an adequate safety regime, said Michael Blades, senior industry analyst for aerospace and defense at Frost & Sullivan.
"The biggest issue is not the technology — it's the unmanned traffic management construct and collision-avoidance standards," he told the E-Commerce Times.
There are dozens of companies working on collision-avoidance systems using LIDAR, RADAR or cameras in various combinations that have to be tested before a delivery system can be approved for beyond-line-of-sight operations, Blades noted.
Drop the Slurpee!
Amazon's UK announcement came just days after 7-Eleven teamed up with startup company Flirtey and the Nevada Institute for Autonomous Systems to complete a historic drone delivery test in Reno, Nevada, the first ever FAA approved drone delivery to a customer's home. The deliveries included Slurpee drinks, a chicken sandwich, donuts, hot coffee and candy.
Amazon's UK tests will help put pressure on regulators in the U.S. to speed the process for a more innovative drone delivery regime in the U.S., said Michael Drobac, executive director of the Small UAV Coalition.
"The problem in the U.S. was a lot of people didn't think this was real," he told the E-Commerce Times. "I think we were narrow-minded in how we approached this."
The Federal Aviation Administration and Department of Transportation recently finalized rules for small UAVs to fly with a certified remote pilot, as long as the vehicle remains within the line of sight of the operator.
Amazon's drone delivery ambitions have drawn criticism from skeptics.
There are still way too many risks and potential liabilities involved, particularly drones making improper delivery drops, collisions, or even the risk of terrorism by a remotely operated vehicle, warned Paula Rosenblum, analyst at RSR Research.
"Maybe I'm missing something, but I think all of the above make it way, way too risky," she told the E-Commerce Times. "I'd probably take delivery as long as Amazon made it completely clear I'd be held harmless in the event of any of the above."