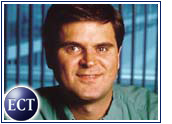 U.S. federal regulators have expanded their probe of America Online's planned $124 billion (US$) acquisition of Time Warner, Inc., according to published reports.
In its second request this month, the U.S. Federal Communications Commission is asking that the two companies provide a wide range of additional information.
The regulatory agency is seeking minute details of the Internet giant's recent purchase of a 15 percent stake in digital recording company TiVo, Inc., as well as all documents relating to business plans for the merged company.
The reports of the widening of the FCC probe came at the same time shareholders for the two companies voted to approve the deal.
The new eight-page FCC request probes the nature of AOL and Time Warner's relationships with each other, as well as their partners, with particular focus on whether these agreements are monopolistic in nature. So far, AOL officials have calmly accepted the agency's requests, saying that they are an expected part of the regulatory process.
AOLTV under FCC Microscope
AOLTV — the company's one-week old service that lets users surf the Web and chat online while watching TV — is one of the deals being put under the FCC's regulatory microscope. The agency is also requesting details on the nature of nearly all of AOL and Time Warner's partnerships and investments.
Moreover, the agency is asking for a complete accounting of all AOL's agreements with high-speed Internet access providers, such as Time Warner's jointly owned Road Runner cable service and Hughes Electronics Corp.'s DirecPC satellite distribution system. The FCC is also seeking the fine print on AOL's agreements to deliver its service via wireless phones and other handheld devices.
Open Access Plan
Probably the most sensitive information being sought by the FCC, according to observers, concerns details of how AOL plans to deliver on its promise to open Time Warner's cable pipelines to competing Internet service providers (ISPs). Both the cable issue and AOL's handling of its instant messaging service continue to draw stiff controversy.
Earlier this month, the FCC requested information on how AOL plans to resolve the issues surrounding its instant messaging (IM) service.
The request came just two days after 43 technology companies sent a letter to the FCC complaining that AOL holds a virtual monopoly on the instant messaging market.
Instant Messaging Resolution
In that request — which AOL must respond to by June 30th — the FCC is asking the company whether it is working with other Internet firms to develop a standard that would allow users from various online services to communicate via IM. If not, the FCC wants to know how such a lack of collaboration benefits AOL customers.
The FCC has also asked AOL to produce copies of documents "discussing actual or proposed terms for any and all licensing agreements that AOL has entered, negotiated or otherwise discussed with alternative IM providers for access to each other's customers," according to the letter.
Reversal for AOL?
Some analysts contend that once the FCC understands the dynamics of AOL's stranglehold on the IM marketplace, it will require the company to open up the platform before giving a thumbs up to its merger with Time Warner.
This development would amount to an about face for AOL, which has tenaciously held on to its predominance in the IM market by blocking other companies' attempts to communicate with the members of its online service.
Opening up AOL's 20 million subscribers to other IM services has been the common goal of such competitors as Microsoft Corp., Yahoo! and CMGI, Inc.'s Tribal Voice.
"As IM continues to utilize content created by companies such as Time Warner, the potential merger raises even greater concern about AOL blocking their users from access on non-AOL users," iCast CEO Margaret Helleman said earlier this month.
AOL took its first step toward allowing open access to IM system with the submission earlier in June of an 18-page proposal to the Internet Engineering Task Force (IETF), an industry panel that will eventually approve a standard for adoption.
However, some of AOL's competitors are not convinced that the move is genuinely conciliatory, and have characterized it as a stalling tactic to get through the merger.