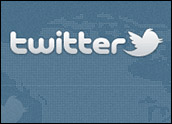 The Bloomberg business and financial news service has begun streaming Twitter feeds to the 310,000 subscribers to its Bloomberg Professional service, including many who work in front of the media company's terminals that are widely used on Wall Street and in the finance industry.
"Bloomberg has always provided clients with a robust news platform offering original content, aggregated content and cutting edge technology via the Bloomberg Professional service," Brian Rooney, the company's core product manager for news told the E-Commerce Times. "Integrating Twitter into our platform is a natural extension of this."
"My sense of this is that … Bloomberg's recognizing that their market is already using Twitter, so why have people toddle back and forth between the two services?" said Susan Moeller, a professor of journalism at the University of Maryland.
Bloomberg classifies tweets by company, asset class, person and topic. Its Twitter filter lets users control and specify what they want to monitor, Rooney said.
The Bloomberg Professional service offers investors information from social media channels, corporate announcements, feeds from more than 1,000 news organizations, including Bloomberg News, and content from more than 90,000 websites.
Twitter did not respond to our request to comment for this story.
Why Bloomberg's A-Twitter
Already noted for its role in promoting public political protest, such as in the Green Revolution in the Middle East, Twitter gained further authority as a source of real-time news when it carried developments of the Cyprus financial bailout last month well ahead of traditional news channels.
Bloomberg received some clarity on social media integration earlier this week from the U.S. Securities and Exchange Commission, which issued new rules on how companies can use social networks to distribute important corporate news.
The SEC's Regulation Fair Disclosure (Regulation FD) guidance, issued in 2008, bars public companies or persons acting on their behalf from selectively disclosing material before it's made available to the general public.
It was Netflix CEO Reed Hasting's posting on his personal Facebook page about a company milestone last summer that prompted the new SEC rules. Hasting's news resulted in a jump for his company's stock.
The SEC said it has not taken action against Netflix and Hastings because it recognized that there was market uncertainty about the application of Regulation FD to social media.
Reaction to Twitter Feeds on Bloomberg
What about the possibility that scam artists of various kinds would use Twitter to engage in financial mischief?
"There are many people on Twitter who are misrepresenting their identity or misrepresenting their information sources and also distorting information," Larry Chiagouris, professor of marketing at Pace University, told the E-Commerce Times. "These factors will greatly limit any reliance [on Twitter feeds] as a source of financial news. The mainstream financial press will be seen as even more valuable and important."
However, Bloomberg's move "adds authenticity and credibility to Twitter that it hasn't had so far," Moeller said. It "makes Twitter into a news outlet that is de facto."
As for the possibility of hacks and spam, she added that "you'll never entirely be ahead of it, but one would like to think that Bloomberg is going to be very careful about how it curates and passes on the Twitter feeds that it does."