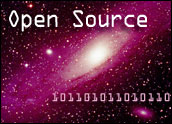 Open-source based software solutions provider TurboLinux has expanded its international operations by opening offices in the United Kingdom and Latin America.
The company, which recently expanded current operations in Australia and New Zealand, is joining other major Linux vendors in moving into international markets that are not yet dominated by Microsoft Windows.
Linux in the UK
TurboLinux is opening a new office in the United Kingdom to provide distribution and technical services support for its corporate customers. The company has forged an agreement with UK-based Guildsoft to boost its efforts with technical services, sales, distribution and marketing assistance.
Linux vendor SuSE, Inc. opened an office in London to support its business customers in late 1999. Red Hat, Inc. (Nasdaq: RHAT) made a similar move to expand its European business apparatus based out of its European headquarters in Guildford, Surrey, in February 2000.
"Fast-growing enterprise businesses in Europe want localized Linux solution and service providers" said Colin Tenwick, president for Red Hat Europe, Middle East and Africa.
The Penguin Goes Global
Industry insiders and analysts alike have long looked to non-U.S. markets as a better test of the attraction of the Linux operating system. According to Sam Ockman, president and founder of Penguin Computing, many of his company's "international customers have not yet developed Microsoft-centric computer habits."
In mid-1999, Penguin Computing — a provider of Linux-based hardware solutions — announced the extension of support in 15 languages in addition to English. According to International Data Corp. (IDC) numbers, there are currently upwards of 12 million Linux users and machines worldwide.
Blame it on Rio
TurboLinux is expanding into Latin America by opening offices in Argentina and Brazil. The company has signed agreements with distributors, resellers and training centers in support of its strategic move.
The company is partnering with the Latin American-based Linux Center to assist with training and support services in the region, which will be offered in both Spanish and Portuguese.
Taking it Down Under
TurboLinux announced expanded Australia and New Zealand-based operations last week, establishing official headquarters in Sydney. The company's products will be distributed by Asia-Pacific market computer distribution channel Tech Pacific, along with a spate of other regional distribution and reseller firms.
"We have already tapped the talents of many leading software developers in Australia and several major enterprise customers have deployed TurboLinux solutions," commented TurboLinux CEO Cliff Miller.
About TurboLinux
The San Francisco, California-based TurboLinux, originally based out of the Asia-Pacific market, opened North American operations in mid-1999. Last year, the TurboLinux OS distribution experienced a 550 percent market surge over its 1998 totals, according to IDC.