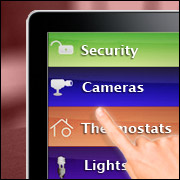 The connected car and smart home markets are both at an early stage of development, but in many ways they have been growing in parallel. Both markets are enabled by the falling costs of sensors, networking technologies and data, as well as by expanded cloud services, the mass penetration of smartphones, and consumer demand for the connected lifestyle.
In 2015, these ecosystems are beginning to converge, with use cases such as remote home controls, entertainment on the go, and home energy management emerging at the intersection.
U.S. vehicle owners living in broadband households reported using a variety of connected features in their vehicles, and many expressed interest in car-to-home crossover features, in a first-quarter 2015 consumer survey conducted byParks Associates.
Behind the Wheel
The most-used and most appealing connected features were those that are core to the driving experience: mapping, navigation, and information on vehicle performance and maintenance needs. Those services are more mature — cars come standard with warning lights and sensors, and drivers have been using in-vehicle or smartphone-powered map apps for years — resulting in greater familiarity as well as higher expectations.
In addition to those more mature services, Parks Associates tested emerging connected vehicle features, including several scenarios which overlap the smart home and connected car markets:
Automatic away mode for the home. The car and home communicate so that when the consumer is leaving or coming home, lights, locks, thermostat, etc., automatically turn on and off or adjust to the appropriate setting.
Home entertainment on the go. Passengers in the car can access the same TV shows, movies, games, photos and computer files that the consumer has at home, including programs from pay-TV services.
The consumers polled found the away mode feature more appealing. However, one-third of respondents found the feature unappealing, suggesting that there are significant adoption barriers that smart home players and automakers need to overcome by educating consumers about use cases and benefits.
Home entertainment on the go was less popular — only 20 percent of drivers surveyed found it very appealing, versus 40 percent who expressed low interest. As this feature is not foreign to consumers, a reasonable explanation is that drivers' safety concerns may outweigh the benefit of the extra convenience this feature brings.
Family Affair
Younger consumers and families with children reported higher interest than older consumers and families with no children in both scenarios. The added convenience of the away mode for home, and the passenger-seat benefits of the entertainment scenario make these crossover scenarios a natural fit for households with children.
Consumers who already owned a smart home device reported the highest levels of interest in both scenarios. Smart home device owners found both features almost twice as appealing as those who didn't own smart home devices.
Because of their familiarity with smart home devices, they had a better understanding of the value proposition of the connected lifestyle, and thus better appreciated the added benefits of connecting the driving experience to the home.
Parks Associates also presented owners of plug-in hybrid or electric cars with two connected car-smart home scenarios specific to plug-in vehicles:
Optimum recharging of electric cars. The plug-in vehicle communicates with the home's thermostat, appliances and other devices to optimize energy consumption and ensure that the vehicle charges when electricity rates are lowest.
Electric car as backup power. If the home loses power, the consumer could use a plug-in vehicle to provide backup power for the home.
Both of those scenarios tested better with plug-in vehicle owners than either of the previously mentioned crossover scenarios tested among all vehicle owners.
Owners of plug-in vehicles were much more likely than others to report using various connected devices in their homes. For instance, 40 percent of plug-in vehicle owners reported using a connected door lock, compared to just 9 percent of combustion engine vehicle owners.
As with the smart home device owners surveyed, the plug-in vehicle owners likely had a much better understanding of the value proposition of the connected lifestyle, and thus appreciated the benefits of a crossover solution.
Security and Cost Concerns
As appealing as consumers may find connected cars and smart home devices, they increasingly are concerned about the security and privacy of the data collected and transmitted via a vehicle's Internet connection, the survey results suggest.
More than half of vehicle owners in U.S. broadband households polled were very concerned about the security of their personal driving data, and 55 percent were very concerned about their location data.
The greatest concern, however, was hidden costs associated with connected features. Auto OEMs and mobile network operators must be transparent about pricing plans and contracts to address those concerns.
Consumers displayed the greatest concern for connecting home devices related to smart security services, and entry-point devices such as door locks. Among survey respondents, the current owners and likely buyers of smart home devices were more likely to have security and privacy concerns, indicating a need for industry players to address and alleviate these issues. If smart home products or services are not secured, smart home manufacturers may permanently damage the customer relationship.
Both the connected car and smart home industries are experiencing a period of tremendous growth. As smart home hubs expand their ecosystems to connect all the devices in the home, an extension to the car is natural, as the car is a vital piece of home life. However, consumers will not adopt what they do not trust or value.
Thus, the brands that favorably position themselves within the growing Internet of Things market will be the ones to develop crossover products and services that easily fit into consumers' lives and provide the necessary peace of mind.