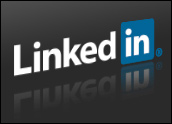 LinkedIn on Wednesday began rolling out Trending Storylines, a feature that offers curated feeds of the most interesting developing stories in a member's industry.
Storylines are personalized for members through a combination of algorithms and the choices of LinkedIn's editorial team.
The feeds may include perspectives from relevant influencers and news sources, as well as individuals in the member's LinkedIn network. Each Storyline will have its own hashtag, so other members can join the conversation.
Still in the works is a feature that will allow members to follow people and topics they discover within Storylines.
Storylines "will give LinkedIn users greater insight into the trends, issues and challenges that move the needle for their business associates, enabling them to make smarter decisions about their interactions," said Joyson Cherian, SVP at W2 Communications.
"The introduction of Trending Storylines … seems like a logical move as [LinkedIn positions itself as a one-stop shop for business professionals," he told the E-Commerce Times.
Trending Storylines is on members' mobile home screens under the Trending tab, and at the top right of the desktop's homepage.
The feature will be rolled out to LinkedIn members in other countries soon.
How Storylines Are Assembled
The editorial team adds new entries for a Storyline name, image and description in a store in Espresso, LinkedIn's online, distributed, fault-tolerant NoSQL database.
The store contains additional metadata that LinkedIn's algorithms use to stay on top of new developments in the Storyline.
The team then searches for and tags relevant LinkedIn content, and files it in another Espresso store. The tags are propagated automatically to LinkedIn's different search indices using its real-time change data capture system, Databus.
LinkedIn's algorithms update Storylines in real time as new content is published.
How Content Is Selected
Content must meet four criteria for inclusion in a Storyline:
It must be relevant to the story;
It must be fresh;
It must add to the overall quality of a member's feed experience; and
It must be personalized to the member; therefore, content from the member's network is favored over content from other sources.
"Right now, LinkedIn is a content firehose, and it's hard to filter out the content you want," noted Michael Jude, a program manager at Stratecast/Frost & Sullivan.
"This might help throttle down the flood," he suggested.
However, it also might filter out content that is important "but doesn't pass the smell test of the algorithms that LinkedIn will use," Jude told the E-Commerce Times.
The Problem With Curated News
Algorithms' nose for news may not be accurate, as Facebook found out last year, when it tried to control the explosion of fake news in its Trending Topics section after getting rid of its human editors.
LinkedIn's Storylines feature is similar to Facebook's Trending Topics, and because "any kind of automated or human-imposed management of content is a form of censorship, this will undoubtedly tick off some people and will exclude content that many people want," Frost's Jude suggested.
The idea behind Storylines is good, but "it's a question of execution and how good the algorithms are," said Rob Enderle, principal analyst at the Enderle Group.
"If the feeds are accurate and continue functioning as a business-oriented service, the concept will pull people in," he told the E-Commerce Times.
With Trending Storylines, said Enderle, LinkedIn's management is "focusing on making LinkedIn what it aimed to be — a business-focused service offering sales opportunities."