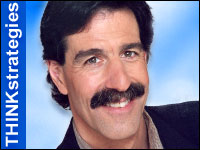 Plenty of industry observers are already issuing their predictions for 2010, but I think it is worth taking a look back at the past year's events to see how quickly the Software as a Service (SaaS) and cloud computing marketplace is evolving.
So, following are 10 events that I consider bellwethers of the rapid evolution process, which could be important indicators of the future direction of the SaaS and cloud computing industry.
Wheeling and Dealing
1. Salesforce.com surpasses US$1 billion in revenue. Hitting this financial milestone clearly shows that SaaS has become mainstream and is a scalable business model.

2. Xactly Acquires Centive. Despite SaaS industry growth, an inevitable market consolidation has begun with this merger of two key players in the on-demand sales compensation market. Also, Salary.com buys the assets of Makana Solutions and NetSuite acquires head-to-head professional services automation (PSA) competitors OpenAir and QuickArrow.

3. LucidEra fails. The demise of one of the pioneers of the SaaS business intelligence and analytics market shows the willingness of VCs to walk away from even the most prominent SaaS players.

4. Intacct establishes alliance with the American Institute of Certified Public Accountants (AICPA) and its CPA2Biz subsidiary. This partnership agreement illustrates the growing acceptance of SaaS, as the association broadcasts its endorsement of Intacct's on-demand financial management solution as the preferred alternative to traditional financial applications to its 45,000 member CPA firms and their 350,000 SMB clients.

5. Oracle offers to buy Sun. Despite Larry Ellison's rants that SaaS will never be a profitable business model, Oracle uses its proposed acquisition of Sun Microsystems as a catalyst to promote its growing cloud computing capabilities.
Experiments and Validation
6. Amazon and Google fortify SLAs. Faced with a steady stream of service outages, both Amazon and Google have introduced new service level agreements with more "teeth" to appease the continuing concerns of IT and business decision-makers, and to fend off the challenges of a growing number of cloud computing competitors.

7. Dell becomes a SaaS reseller. After being a showcase user of Salesforce.com solutions, Dell becomes a Salesforce.com channel partner, offering customers access to AppExchange SaaS vendors.

8. Marc Benioff Speaks at Oracle OpenWorld. Benioff's presentation promotes the business benefits of on-demand and on-premise software integration in hybrid operating environments, recasting SaaS as a natural progression of the market rather than a revolutionary overthrow of legacy applications. (This speech may also be the preamble to an Oracle takeover of Salesforce.com.)

9. Salesforce.com unveils its social computing strategy, Chatter. Rather than simply tightening its integration with Facebook and Twitter, Salesforce.com decides to build its own enterprise-class alternative, which is met with mixed reviews at Dreamforce.

10. Gartner identifies cloud computing the top strategic technology for 2010. There is no better lagging indicator of key industry trends than Gartner prognostications, which give them further validation and greater visibility.
What's on Your List?
I could have mentioned another 10 events of significance, but I'll offer some of my predictions for 2010 in my next column.
In the meantime, let me know if I left any important events out.
---
Jeff Kaplan
is the managing director of
THINKstrategies
and founder of the
SaaS Showplace
. He can be reached at
[email protected]
.