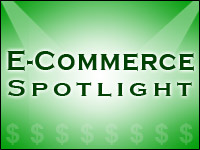 Selling wireless and media products online is a complex challenge that often falls short of the expectations of seasoned online shoppers and results in a frustrating user experience. Wireless and cable operators, wireless resellers and handset manufacturers try to mirror online shopping with their online retail peers but despite their efforts, the complexities of back-end provisioning processes and legacy business rules often surface for customers to see.
For telcos that have mastered selling online, the rewards are high: significant reductions in call center operations and increased average revenue per user.
Here are some tips on how telecommunications companies can improve site navigation, phone and plan product discovery, guided selling, the shopping cart and the upgrade/renewal process.
Site Navigation
Telco sites need to support both new and existing customers. New customers need to find the phone, plan, accessory and service package that is right for them. Existing customers may want to upgrade a phone or plan, check their accounts, purchase accessories or use self-service tools. Telco companies should be aware of how their site navigation tools either enable or distract from customers reaching these goals.
With carriers typically offering 30 to 60 phones and resellers 80 to 180 phones, it's important for consumers to narrow handset choices with "filtered navigation." Filters allow customers to select the product styles, brands, prices and features they want. T-Mobile's "phone finder" is a great example of an easy to use and effective filtering tool. Filters are also useful to refine site search results. A search for "BlackBerry" should show the same filters that the BlackBerry category page offers.
Product comparison tools are essential for comparing phones and plans. For the best user experience, product comparisons should show pricing and a clear thumbnail image (the larger, the better), include a link to add to cart, include a link back to category and search results, and make the "Close" button easy to spot. The best comparison tools allow customers to eliminate items from the comparison, show star ratings, and allow customers to save or print the comparison results. Best Buy offers a button to "highlight differences," and Crutchfield allows you to "hide similar features."
Guided Selling
Product content is crucial and that means product images and descriptions. Most telco sites offer multiple product images, even 360-degree tools. Some offer videos and tutorials, and others offer phone simulators, allowing customers to virtually explore the device's features.
Whether a customer prefers to select a handset first and then a plan, or a plan first and then a handset, the telco Web site must take a "guided selling" approach and lay out the steps of the purchase process. The customer must choose a phone, plan, service term (contract length) and then select optional accessories and services like caller ID and text message packages in later stages.
A customer who selects a phone first can view the plans available for that phone and the pricing associated with various term options. After a phone and term selection is "added to cart," the customer is prompted to take the next step of adding accessories and services on a cart summary page, through pop-up windows, lightboxes, or in a stepped process similar to a checkout.
Many wireless, cable TV, Internet plans and promotional offers depend on where a customer is located. Often customers are asked to provide a postal code or even an address and telephone number before viewing products and plans.
Asking for this information can be an "experience blocker," since customers may be reluctant to share personal information. This can be somewhat mitigated with the use of IP geolocation tools that can identify where a user is and redirect the customer to the appropriate regional subdomain or filter the catalogue and site content appropriately without interrupting the visit.
Shopping Cart
When approaching the checkout experience, telcos should follow a number of shopping cart best practices. Shoppers may not be the final decision makers on the purchase — it may be a tech-savvy teen who needs a parent's final approval, or one may wish to consult a spouse on a family plan.
It's important that a cart summary can be saved, emailed or printed to make this easy. Cart summaries should also show the amount due today (for hardware or prepaid services), as well as the amount to be billed monthly.
Cart summaries should include thumbnails of all physical products and, if possible, product color as well. This assures the customer that the correct device is in the cart. If a customer must edit the cart, it's important that the customer understands that accessories and plans may also need adjustment to ensure compatibility with the device.
The cart summary should include links to add more accessories and services, especially if the customer opted to skip a step in the guided selling process. Cross-sells and upsells like warranties, suggested accessories and promotional offers may also be presented.
Finally, make sure that the "proceed to checkout" button is disabled if the consumer's order is incomplete.
Upgrades and Renewals
Most telco sites focus almost entirely on new customers, and don't make it easy for existing customers to upgrade their phones and plans or renew their contracts. Rather than directing customers to a "My Account" link that is entirely separate from the online store, phone upgrades should have their own clear calls to action in the content area of the site and in navigation menus.
Best-of-breed telco e-tailers send customer reminders with links to the upgrade process when a contract is ready to expire or a new device is launched. Leaders like AT&T even allow customers to manage their account and change features of their plans directly from their handset with mobile applications.
Shopping cart pages should make clear what is included in the package the customer has built, and what the customer must pay today and on a monthly basis. Finally, all telcos should make it clear and easy for existing customers to remain happy customers with product and service upgrades and renewals.
---
Linda Bustos
is an emerging media analyst and e-commerce consultant at
Elastic Path Software
, an enterprise e-commerce platform provider. Bustos is chief blogger for the
Get Elastic
e-commerce blog.