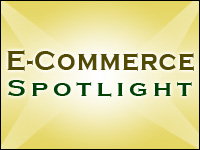 "The chief business of the American people is business," President Calvin Coolidge said. Although that has become the country's rubric, lawmakers in the United States aren't inclined to give business free rein.
The Department of Justice last month trumpeted its first online marketing prosecution: the leveling of felony charges against David Topkins, a former executive of Art.com, for alleged price-fixing.
The U.S. International Trade Council last year issued a controversial ruling on the transmission of digital files in what's become known as the "Invisalign" case that essentially asserted it has jurisdiction over such files.
The U.S. Senate passed the Marketplace Fairness Act of 2013, seeking to impose taxes on Internet sales. The Act stalled in the House of Representatives, but House Republican Bob Goodlatte of Virginia is circulating an alternative proposal that would impose sales taxes based on the location of the seller rather than the buyer. The Marketplace Fairness Act of 2015 was introduced in the Senate in March.
Various state governments already tax online sales.
Taxing e-commerce imposes a greater burden on small businesses than on larger ones, which are better able to afford the resources needed to manage or automate tax collections.
Using Technology to Differentiate Prices
The advent of the Internet and e-commerce has made it easier for companies to base prices and deals on their websites based on user information.
For example, Staples' website displayed prices that depended on the buyers' login locations, and on how close they were to a rival brick-and-mortar store, The Wall Street Journal found.
Rosetta Stone, Home Depot, Lowe's and Discover Financial Services are among the companies that have adjusted prices and offers based on characteristics of visitors to their websites.
Why Topkins Was Charged
It's also common business practice to keep an eye on competitors' prices and offers, and adjust one's own accordingly.
"It's perfectly legal and normal for sellers of products to monitor their competitors' prices and adjust their [own] prices up or down," remarked Peter Huston, an antitrust lawyer at Sidley Austin. "Such business behavior is allowed by the antitrust laws."
Topkins apparently was doing a little more than that — he apparently was colluding with others to fix the prices of posters sold online through Amazon Marketplace.
"Collusion is at the core of the Topkins case," Huston told the E-Commerce Times.
That collusion led the DoJ to charge Topkins with price-fixing under the Sherman Antitrust Act.
"Evidence of direct communication with competitors, which seemed to be involved here — even if sometimes via computers — makes it a pretty straightforward case under Section 1 of the Sherman Act," said George Hay, a professor of law and economics at Cornell Law School.
Of course, if all the competitors in a field of business use the same algorithm to adjust prices, "that may raise some interesting issues, such as did they agree to use the same algorithm," he told the E-Commerce Times, "but that's another case."
Parallels to Apple's Price-Fixing Case?
A more prominent antitrust action is the one brought by the DoJ against Apple for e-book price-fixing. Apple agreed to pay US$450 million to settle the charges.
Apple was charged for discussing pricing with publishers who also were prosecuted.
In its defense, Apple maintained that it acted in a manner consistent with its lawful business interests. That argument was based on a court ruling in 1919 on what's sometimes known as the "Colgate Policy," which lets manufacturers unilaterally announce a minimum resale price without consulting resellers, as well as refuse to do business with companies that don't stick to that price.
However, Apple's actions were deemed horizontal price-fixing, which is considered an antitrust violation.
"The U.S. authorities no doubt understand that e-commerce is an incredibly important segment of the economy and that it continues to grow at rapid rate," Huston observed. "As to the Topkins case, I'm sure the DoJ's view is that by protecting consumers from e-commerce price-fixing, they are helping to strengthen this part of the economy."
Proper E-Commerce Behavior
Companies engaged in e-commerce must understand that antitrust laws apply to them with the same force that they apply to brick-and-mortar sellers, Huston said. Like other companies, they "should know what is allowed and not allowed under the antitrust laws. Having a code of conduct and an antitrust compliance policy is probably a good idea."
Whether the antitrust laws are adequate to deal with the changes brought about by technology is the subject of debate.
"I think the antitrust laws currently on the books are flexible enough to apply to e-commerce without needing to be amended," said Huston. "While the Internet allows information — including price information — to be exchanged rapidly, the current antitrust laws allow enforcers and courts to distinguish between procompetitive behavior and anticompetitive behavior."
However, they aren't clear enough, contended Derek Bambauer, professor of law at the University of Arizona's James E. Rogers College of Law.
"Right now, antitrust scrutiny is case by case," Bambauer told the E-Commerce Times. "What we need in the antitrust realm is more clarity."
The DoJ "is in an excellent position to clarify the rules," he suggested. Its IP licensing and antitrust rules, for example, "have been very helpful in guiding firms' conduct, even though they are now nearly two decades old."