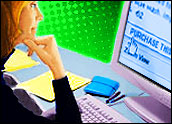 The retail marketplace has become intensely competitive, as retailers increasingly compete across traditional segment boundaries, brands expand their direct-to-consumer channels, and consumers exercise their growing power to seek out the best value for their dollar. In addition, consumer expectations are on the rise, as they continue to have rich and immersive experiences elsewhere on the Web. In the e-commerce world, retailers must ensure that they are delivering differentiated and satisfying customer shopping experiences to attract and retain customers.
In this environment, site design is crucial to the success of an e-commerce storefront. Just think of the immersive nature of the physical store and how that experience can be translated on the Web. The quality of your site experience is a fundamental driver of the site's ability to convert visitors to buyers and ensure long-term customer loyalty.
In addition, your approach to site design has important implications for how much flexibility and control you will have over the site going forward. The following user interface (UI) design best practices will help:
Improve the efficiency of site development projects
Optimize your ability to leverage the functionality in your e-commerce platform
Make it easier to manage the site and make changes to site content, functionality and design
Enhance site responsiveness and the online shopping experience for end-customers.
Though each online retail business has different brand positioning, target customers and product assortments, there are certain standards and principles that can and should be applied across the industry.
Customer Experience Strategy and Design
Before you begin making decisions about the UI design or "look-and-feel" of your site, the first step is to define your overall customer experience strategy.
Articulate your top brand, business and customer experience goals. Ensure the executive team agrees on the order of priority. Great customer experiences aren't possible without great clarity and communication within your company.
Define the customer experience around personas. In the industry, this is often referred to as "user-centered design." No matter how narrowly focused your target market and product assortment is, it's helpful to think about the different types of shoppers you serve and the different things they want to accomplish when they visit your site.
Review the shopping experience end to end. Don't fall into the trap of tweaking one page at a time. Customers experience your site as a flow of pages and actions, and you need to review this flow from their point of view to make sure it makes sense and is enjoyable. In addition, review the overall shopping experience beyond the site. Customers don't differentiate between your ads, your site, getting the box in the mail, or the experience of returning the product. Each of these touch points impacts a customer's opinion of your brand. Furthermore, customer needs vary considerably by shopping occasion — what they want to accomplish when they visit your site may be very different from time to time.
Build the strategy using multiple perspectives. An approach that starts by defining several major customer archetypes and their distinct shopping preferences (i.e., personas), matrixed against different steps in the shopping process (i.e., occasions), will help you identify the scope of site features and design changes that will better meet customer needs, provide competitive differentiation, and drive improved conversion. Another technique is to map your strategies, messages and site features to steps in the customer lifecycle (e.g., new visitors, first-time buyers, repeat visitors, high-value loyalists, defectors). Assessing your site and customer experience through these varied perspectives will lead to new insights that drive improved business results.
Keep things simple. This idea starts with core aspects of the site — like the checkout process — but takes on increasing importance given the rapidly evolving nature of Web technologies. As solution providers enable more interactive, dynamic Web 2.0-type shopping experiences, you should always ask of potential new site features: Is it obvious and intuitive to use? Could someone get confused and abandon the site? Is it aligned with the expectations and sophistication of our target customers? Be especially careful of projecting your own experience onto that of the "average user" — we often find clients over-estimating customers' sophistication and building site features that end up detracting from, rather than enhancing, the shopping experience.
Test your assumptions by observing real customers. Early in the process of (re)designing your site, test the design with representative target customers. You can gather a wealth of valuable information by watching such individuals navigate your site. For instance, you'll be able to tell if it's easy to navigate, if they understand all of the category names, and if the checkout process is intuitive. By testing sooner rather than later, you'll be able to avoid costly mistakes.

Conducting such research doesn't have to be time-consuming or expensive. Alternative approaches range from bringing in customers and giving them gift certificates to spend on your site (while you watch) all the way up to full expert reviews and formal usability tests. Each method brings different benefits. Consider which analysis techniques would work best to address the issues you've identified. And, of course, be sure to take advantage of A/B testing functionality to gather real-world data on site content and design changes, both large and small.

Consider analytics and tracking requirements as part of the design process. Web analytics capabilities on e-commerce sites do not always keep pace with innovations in UI design. For example, adding Ajax or Flash-based site features may inadvertently create "black holes" in the shopping experience where customer behavior is no longer tracked. Thus, downstream analytics requirements should be taken into account when designing new site features and how they will be implemented.
Your ability to keep up with constantly evolving customer expectations, competitive practices and technological innovations in the area of UI design will be enhanced by a well-defined customer experience strategy. Merely adding new features and functionality will not automatically differentiate your e-commerce business — but effectively deploying them to serve specific target customer needs is one of the key things that separates strong competitors from the weak. In today's economy, this is not just a question of who will grow the fastest, but who will survive.
---
Julian Chu
is director of client success at
Demandware
.
---
Click here to be notified when the nextinstallment in this series is published.