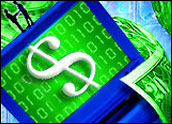 The development and adoption of e-commerce strategies for established businesses has become a given over the past few years. It seems appropriate to say that we have crossed a line where the question of, "Should a business have an e-commerce strategy?" has been replaced with, "When will a business have an e-commerce strategy?" or even with, "How many e-commerce sites can be leveraged as a part of the overall strategy?"
Given that, companies are often facing this new frontier with an incomplete roadmap and without considering the impact commerce initiatives will have on an organization's entire business model. I would wager that e-commerce touches every area of an established business in some way. Failure to understand the pervasive reach of e-commerce within your business can significantly reduce the positive outcomes of your e-commerce initiatives.
To be successful, let's consider the impact of e-commerce strategies on both the internal organization as well as on your existing or potential customers.
E-Commerce Multiplies
When e-commerce is included as an additive strategy to support and further corporate objectives, its power to multiply a company's success is extraordinary. For example, e-commerce allows a marketing department to reach an entirely new group of potential customers via interactive marketing strategies, search engine optimization (SEO) tactics, the addition of a public-facing online product catalog, social networks and affiliate programs. Marketing is also able to increase the volume sold through current sales channels via online dealer locator and store finder tools.
In sales, an e-commerce site often becomes the company's newest salesperson, and when positioned as an additive strategy rather than a competitive one, everyone benefits through the ability to easily service customers in remote areas.
From an operations perspective, e-commerce presents a near real-time presence for the customer and is available 24 hours a day, seven days a week. This presence dramatically reduces the most common customer service phone calls including order status, shipment status and tracking inquiries, product availability, invoice history, purchase history and budget management.
E-Commerce Magnifies
E-commerce initiatives are famous for magnifying a company's public presence, positively or negatively in the 24/7, "always-on" mode that e-commerce presents. There are good designs and poor designs, good information architecture and poor information architecture, good site navigation and poor site navigation, etc.
E-commerce also exposes and magnifies subjective, inconsistent, or complex business rules, order processing activities, pricing models and product data within a company. While often troubling when first realized, the exposure of such issues presents an enormous opportunity to improve and streamline a company's business model.
For example, if inconsistent pricing models are being used, or a company's pricing models can and are regularly manually overridden, e-commerce will expose this fact and offer the opportunity to remedy the discrepancy. Likewise, inconsistent product data between the ERP and product collateral may cost a sale or leave money on the table, neither of which will benefit an organization.
E-commerce's uncanny ability to magnify what's going on at an organization — good or not so great — is a good thing. The key is to be aware of the magnification that e-commerce brings and be prepared to address any issues that arise.
E-Commerce Reduces
B2B enterprise e-commerce is a powerful tool to reduce a company's costs. As an example, e-commerce eliminates or significantly reduces many of the daily, repetitive processes and requests received by a customer service department.
E-commerce also eliminates exceptions to business procedures that may be manually overridden. Calls regarding purchase history, invoice questions, order status, tracking numbers, pricing, and product warranty information can largely be transitioned to a self-serve model where the customer logs into the e-commerce portal and answers his own questions. Customer service representatives are then better able to focus on the customer calls that require human interaction resulting in a greater value-add of this internal resource.
Additionally, integrating e-commerce with an enterprise's back-end systems makes the organization more efficient by automatically updating the enterprise resource planning (ERP) system when an online order is placed and shipped. Duplicate data entry is eliminated, as is the possibility for human error.
E-Commerce Strengthens
As noted above, e-commerce magnifies a company's online presence. An e-commerce presence also increases brand awareness in the marketplace and provides a vehicle for presenting powerful public-facing messages as well as executing robust promotional campaigns. The e-commerce site quickly becomes a resource for internal as well external users, providing answers to frequently asked questions (FAQs) as well as details about specific company policies.
E-commerce allows an organization to acquire key data about its target customers via subscriptions to newsletters or blog feeds, click-through rates on email campaigns, and both internal and external intelligent heuristics. This data, coupled with online reporting and analytics, allows the organization to better identify buying patterns as well as increasingly intelligent cross-sell and related products to promote to specific target audiences, increasing the average amount of each sale.
While B2C e-commerce might appear to be a risky venture for B2B-oriented companies whose success is built on a traditional dealer or retailer model, it can be an effective way to strengthen traditional sales channel relationships.
E-Commerce Fosters
Above all, e-commerce fosters the ability to respond to opportunities for change. For example, a company that has long relied on printed catalogs to drive customer sales can now quickly and easily update an e-commerce site to reflect product pricing or availability without incurring the expense of reprinting. Furthermore, the technology that powers e-commerce can easily be harnessed to create online, customer-specific, on-demand product catalogs. Consider the cost savings for a company with a traditional printed catalog business model!
Likewise, e-commerce fosters Web strategies that extend into more traditional strategies. For example, a customer enters a retail location and finds a product to purchase. The customer scans the product's barcode with a mobile device and is immediately offered a 20 percent discount if he purchases online using the mobile device instead of carrying the item out of the store. The ramifications of this model extend throughout the supply chain as the cost to restock product is reduced.
New ideas are emerging online at an increasingly rapid rate as technology and the business opportunities that drive the new ideas merge. The amount of press given to the advancement of mobile applications puts an exclamation point on what seems to be a never-ending opportunity.
E-Commerce Extends
An e-commerce initiative exposes a company from the inside out to a worldwide audience and presents a constant brand presence to customers. Consider the affects of having public-facing branding available 24/7, along with the ability to acquire and service new customers as well as accept orders no matter the day or time.
The numbers of ways an e-commerce site can extend a company's reach are changing rapidly. E-commerce allows a company to offer customer-branded portals, multiple industry-targeted sites, and increasing EDI capabilities, in addition to international sales strategies, CRM integration, loyalty programs and mobile applications.
What's Your Strategy?
E-commerce will touch every department within an organization; therefore, it is critical that a CEO fully understand how e-commerce will impact business — for better or worse — and have an appropriate strategy in place at the outset.
Establish clear goals and communicate them with the e-commerce project team. Utilize a thoughtful and phased approach with the understanding that your strategy will continue to evolve. Do adequate amounts of research and budget appropriately. Ask questions frequently and listen to the answers. Foster cross-departmental involvement on the project and ask for feedback on how to make the project more successful. Have a clear and achievable goal in mind as a way to measure success.
And, lastly, partner wisely — both with your project team and your e-commerce solution provider. Often the simple awareness of how e-commerce can magnify, multiply, reduce, foster extend, and strengthen a business is what is needed to ensure that an e-commerce initiative starts off on the road to success.