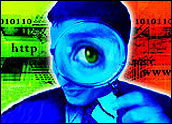 The latest innovations in SEO are definitely social signals and how they impact search results. We are seeing a shift in the authority scores that Google is weighing. It is not based solely on in-bound links and page content, but also on the amount of social sharing and social signals that you actually see. Social signals encompass trending topics in Twitter and Facebook and how often those links are shared.
Over time, social signals will outweigh link building and emerge as the primary way to measure authority. Google is also tapping into this, because link building is evolving. It used to be that someone would send links to your website and it improved your site. Google does not yet have access to all the Facebook information, but they can access signals by people sharing Bitly links. Social signals tell the search engine if the article or content is important. Another important signal is showing the amount of retweets in the Google news section.
How Retailers Are Using SEO
Retailers are getting better at making content visible to search engines. Five years ago, retailers built their sites in Flash and moved on. It was all about beauty and the brand. Today, retailers have figured out that doesn't work for e-commerce: Conversion rates and SEO were mediocre.
You have to rank for specific product types and actual products. That's how you capture the people who have a specific intent to buy your products. To keep pace with this, retailers are shifting away from Flash and using jQuery.
An open source technology, jQuery delivers content to the search engine while creating a user experience that doesn't force you to refresh pages with every click, thereby delivering a vastly improved user experience.
Room for Improvement
In order to fully optimize SEO, site architecture and navigation are still areas where retailers need to improve. Retailers are trying to change the way we see shopping, but it's not working. Consumers want the simplest, fastest way to buy a product.
For example, when the search engine goes to a product landing page, the site tries too hard to be brand-centric, so the naming conventions don't work. Retailers need to group terms into the right categories and better name the specific products so they are easier to find.
Users just want to get to the right category and narrow down what they are looking for as quickly as possible, and so do search engines.
The Mobile, Social Growth Spurt
With social, brands are taking the social networks into their sites rather than just pushing content to them. This concept is called "Orbital Content," which is about taking all of the places you are appearing on the Web and putting them in one bucket.
For example, with Facebook, you can now do e-commerce on your Facebook page. This is about bringing it all under one roof, with one log-in, which means less jumping around for users.
We are seeing the same trend with mobile: The strategy should be the same, but the content should look better in the mobile browser. It is really about capturing consumers when they are at the highest attention span with a particular device — and integrating the right applications within the mobile site.
With mobile, the biggest SEO opportunity is in local search. The highest percentage of SEO involves a regular keyword search and a specific location.
How Commerce Platforms Can Drive SEO Innovation
Commerce platform providers can drive SEO innovation by keeping it in a running list of optimizations for their platforms. They must prioritize SEO continuously in order to keep up with the growing trends and constant evolution of SEO as things change every six months.
To do this properly, they should embed key features — such as having Facebook Like and Google +1 buttons appear on product pages — directly into their platforms, as opposed to making them "a la carte" custom features.
If they customize their content management systems and embed these features, they allow brands to make SEO changes on their own — with a bit of consultation support, of course.
This gives brands the power to constantly customize their site with the same platform, thus maximizing ROI and value all the way around.