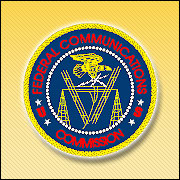 The Politics of AbundanceBy Reed Hundt and Blair LevinNovember 2012$1.99 e-book available at several outlets including Amazon, iTunes and Barnes & Noble
The duo that led the Clinton-era FCC, Reed Hundt and Blair Levin, recently published a new e-book titled The Politics of Abundance. It looks to the success of the 1990's for solutions to today's problems.
They lay out a framework and a path to regenerate the kind of growth and innovation we saw during their tenure.
Hundt was chairman of the Federal Communications Commission from 1993 to 1997. Levin was his chief of staff and oversaw the creation of the National Broadband Plan. He is now a fellow at the Aspen Institute Communications and Society Program.
The Wrong Approach
The major policy debate revolves around how to return the country's debt-to-GDP ratio to a sustainable level, Levin writes. The current debate focuses on reforming taxes and entitlements as the primary levers for accomplishing this goal.
Drawing on the lessons learned from the 1990's, the book argues that economic growth is a better way to achieve the goal. Therefore, the debate should be focused on developing a growth strategy.
We should look to technology to drive that growth, Hundt and Levin say.
In the 1990's, the growth of wireless and the Internet helped fuel the surprising budget surpluses.
By rapidly transitioning government and other public goods and services to the digital platform and building new power resources, we can similarly fuel a new cycle of private investment, economic growth and American leadership, argue the authors.
Early-1990s wireless was analog. Voice only. Broadband was just getting started on the consumer level. There were no high-speed Internet lines at that time. We logged on by dialing up at achingly slow speeds on our phone lines, tying them up for hours, but we loved it.
Internet Ramps Up
It was an innovative and magical time. By the end of that decade, wireless was transitioning to digital and 1G was born. That started us on our journey to the 4G we see today. The Internet was speeding up, and carriers were starting to roll out broadband lines from coast to coast.
Hundt and Levin ushered in an incredible era of growth and success, something we would all like to see once again.
Today, wireless is virtually everywhere, and speeds are increasing all the time. We can watch television on our handsets and do so much more than we ever imagined back then.
If that is the case, what will be hot in the next 10 years? And that is the point. Preparation.
Consumers can choose cable, satellite, wireless or telepone lines to bring them their high-speed Internet, and thewy're all getting faster all the time. VoIP is a new competitive threat to the local telephone service.
The Tech Fix
Technology can fix the budget and revive the American dream, Hundt and Levin argue. As families and businesses struggle under the weight of recessionary times, getting the economy growing again at pre-recession levels is everyone's priority.
This book outlines a path that seeks to get us past partisan politics and back on track. Rather than focusing on limited choices and austerity measures, the key to real economic growth lies in energy and broadband investments, it argues.
As technologies become more efficient over time, every sector of the economy will benefit from investments that make broadband and energy abundant.
Washington has a habit of protracted negotiation and marginal changes, so it's up to Silicon Valley leaders to demand that Congress allow the private sector to quickly deliver breakthroughs in information technology and clean energy while negotiating fiscal compromises.
The potential in technological abundance can give the United States both a high and rising standard of living and a rapid reduction in dependence on carbon-intense energy uses.
Growth Solves All
As the economy during the Clinton administration demonstrated, economic growth can do more to wipe out federal budget deficits than any of the current plans to increase taxes and cut spending.
The Internet- and wireless-driven economic boom of that era led to GDP growth averaging 4 percent from 1995 to 2000, producing large budget surpluses.
Just as in the 1990s, a trillion dollars of private investment can drive rapid growth and productivity. Then the money went primarily into the Internet space; now it should rebuild the two platforms that underlie it all: what Hundt and Levin call "the knowledge platform." It's the Internet and everything that rides on it.
The knowledge platform must be expanded, they argue, so the United States can lead the world in the delivery of education, healthcare, public safety and government services, all from the cloud to broadband-connected devices.
Hundt and Levin's solution is for Congress and the president to strike four deals that in the aggregate are budget-positive:
Tax agreement: Tax carbon-intensive emissions from power plants in return for reducing the income tax rates that will become effective in January.
Incentive reform: Couple utility reform with corporate tax reform, requiring states to remove barriers to private sector investment in clean energy and energy efficiency while increasing other corporate investment incentives.
New wave infrastructure financing: Charter a national "electromagnetic wave bank" that provides long-term financing at low rates for investments in renewable power, energy efficiency, and next-generation data networks, capitalized by allowing technology companies to repatriate some of the nearly US$2 trillion currently kept overseas.
Next-Gen government now: Create a CEO-led Digital Transition Commission, to accelerate all government services to the digital platforms, resulting in long-term savings and establishing American leadership in such emerging areas as personalized education and health.
In short, we need to broaden the debate to consider how to take advantages of trends we see in technology to create a politics of abundance that can create a higher and rising standard of living for all, write Hundt and Levin. These proposals would create an era of abundance.
They make a very interesting point. Now, the question is: Can we get the right and the left to put down their swords and start building once again?