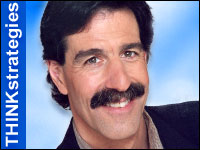 Since its inception, the cloud computing industry has been the beneficiary of various outputs of the open source movement. The symbiotic relationship between these two forces has helped to transform the technology industry and continues to reshape the marketplace.
In my view, the open source movement has influenced the cloud computing industry in three primary areas:
technological innovation
business model innovation
community-building initiatives
On the technology side, a vast array of technological developments spurred along by the open source movement have produced a broadening stack of enabling tools to support the development and delivery of cloud computing solutions and services.
Price Sensitivity
Because of the price sensitivity of the cloud computing market at this early stage of its evolution, being able to capitalize on the "freeware" produced by the open source community has been essential to its commodity pricing and initial success.
The open source business model has also been employed by many cloud computing companies, especially Software as a Service (SaaS) vendors that have used a "try and buy" approach to entice new customers to test their capabilities before making a commitment to procure their services.
Other cloud vendors have used a freemium approach, which permits free use of the technology with a fee-based uplift for support.
Also, the open beta has become a common method of generating buzz and sales leads, along with encouraging valuable feedback that can result in important refinements to the cloud vendor's solutions, as well as go-to-market strategies.
The Community-Building Component
However, the most important aspect of the open source movement that is fueling the accelerating growth of the cloud computing market is the community-building component.
This is the element that has inspired the technological and business model innovations. It is also a crowdsourcing mechanism, driving de facto standards and safeguards against potential pitfalls in the clouds.
The latest example of open source's influence on the cloud computing market is the Open Stack initiative launched last month by Rackspace, NASA and more than two dozen other "charter" member companies.
The goal of the Open Stack initiative is to enable any organization to develop and deliver cloud computing solutions using open source software running on standard hardware platforms.
---
Jeff Kaplan
is the managing director of
THINKstrategies
and founder of the
SaaS Showplace
. He can be reached at
[email protected]
.