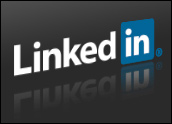 There's a disconnect between the number of connections a LinkedIn user has and the number of post views attracted, one LinkedIn influencer has noticed.
There are several possible explanations for cases in which LinkedIn influencers with millions of followers average only thousands of post views — or less — but the company hasn't offered any.
This gulf between the numbers of followers and post views was noticed by Itai Leshem, founder of a startup still in stealth mode. Prepping his startup for the launchpad, Leshem dug into LinkedIn's post distribution data for about six hours one day.
"When I analyzed the data in the table, it was clear that the post by that first influencer which triggered my digging was not some kind of a technical glitch but a steady pattern," he told the E-Commerce Times.
For example, although media mogul Arianna Huffington had amassed more than 3.5 million followers on LinkedIn, her average post views were just a little more than 22,000, Leshem found. Her case wasn't the worst.
Tech futurist Daniel Burrus, with his roughly 668,000 followers, averaged just 3,200 post views, and Craigslist founder Craig Newmark, with more than 888,000 followers, averaged just 391.
Those cases appeared to be the norm, but there were a handful of influencers who either had solved the LinkedIn puzzle or had received a boost from somewhere, Leshem found.
Emotional Intelligence 2.0 coauthor Travis Bradberry, for example, had a reach as long as his list of followers. He'd attracted about 542,000 connections and averaged 542,000 post views. Laszlo Bock, Google's SVP of people operations, had roughly 279,000 followers and a whopping 479,000 post view average.
Those perplexing numbers have gotten the attention of a growing number of LinkedIn users, many of whom joined the network in the hope of reaching new people.
LinkedIn needs to be transparent about how its algorithm works, said Rob Enderle, principal analyst at the Enderle Group.
"Suddenly they look like Ashley Madison — not with respect to the leak, but with respect to being a fraud," he told the E-Commerce Times. "If they lose the trust of their customers, they'll lose those customers."
LinkedIn did not respond to our request to comment for this story.
Possible Explanations
If Albert Einstein had posted his general theory of relativity to a LinkedIn network of 600 followers, he probably could have expected about 24 views and six likes, suggested Leshem.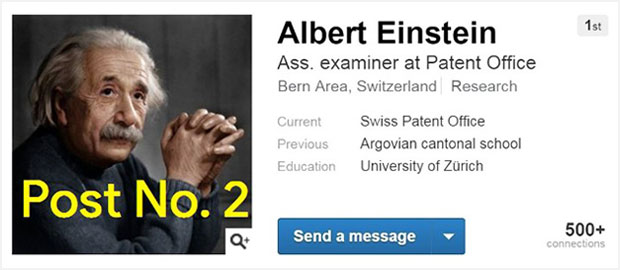 Leshem, who left his legal practice to kick-start an app, came to that realization after his efforts to reach new people on LinkedIn proved disappointing.
He told himself that influencer posts with poor viewing averages probably just resulted from pitching content to the wrong crowd of people.
"But then I saw a post by one of LinkedIn's influencers which has over 200,000 followers, and that post got almost no response from his followers for several days," said Leshem. "So now it wasn't my opinion — it was against logic."
There's an algorithm in play that we don't yet understand, observed Enderle.
That's evidenced by the massive inconsistencies, he said. "It may be ad revenue generation or some validation process that hasn't been disclosed, but just because something looks random doesn't mean it is. And to even make it random, you'd need to intentionally write a program to do that. Otherwise, we'd see an obvious pattern — and we don't."
Shocked by the data he'd compiled, Leshem began mulling motives and means. He came up with a hypothesis and took a novel approach to draw attention to it.
"I decided to present my theory in the most attractive and appealing package, and I believe the 'anonymous confession email' is a great container for an interesting theory, and within my rights as an author on LinkedIn," he said.
That anonymous confession is a spoof: A LinkedIn employee comes clean about the company's backend issues and its need to pick and choose which influencers reach 100 percent of their followers.
Though Leshem owns up that it's "a fictional and fake email," LinkedIn hasn't offered any actual explanation to counteract it so far.
The Impact
For the millions of business professionals who lean on LinkedIn, the truth behind whatever is going on could have a serious impact. It could change people's perceptions of the network, said Charles King, principal analyst for Pund-IT.
"I will say that if it proves to be true, that users who are using LinkedIn as a means of professional outreach and advancement could be having far less impact than they hope or assume," he told the E-Commerce Times.
Realizing their voices have been dampened on LinkedIn, they may look for an alternative service, suggested Enderle.
"This creates the impression that even if you have built a large following, your writing effort isn't getting the reach it deserves, and your time would be better spent someplace else," he said. "This impression could kill LinkedIn."
Leshem has some questions for LinkedIn:
What exactly is the algorithm responsible for post views?
What exactly are the editors responsible for?
Do you notify all followers/connections when a member publishes a new long post?
If not, how do you decide whom to notify?
If not, what is the average percentage of a member's total followers/connections who receive notifications?
These are just for starters.