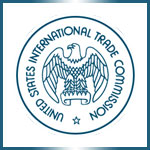 The United States International Trade Commission in May issued its final ruling in what has come to be known colloquially as "the Invisalign case."
Here's what happened: ClearCorrect, a company based in Pakistan, in essence had imported digital models, digital data and treatment plans to make clear plastic teeth-repositioning appliances that are similar to Invisalign orthodontic devices.
Invisalign devices are used to correct the alignment of patients' teeth. A photo of the patient's teeth is digitized and used as the basis for a mold from which a set of Invisalign devices is created. The treatment is progressive, with new photos being taken and devices created as the patient's teeth are realigned over time.
Align Technology, which makes the Invisalign devices, has patents on the steps and methods used to create the digital models of patients' teeth.
ClearCorrect allegedly generated models of patients' teeth in Pakistan, infringing Align's patents, and sent these models — digital files — over the Internet to Texas to have corrective devices printed out on a 3D printer.
The ITC held that under Section 337 of the Tariff Act of 1930, the digital files could be considered an article. That sparked a discussion in the legal community, an appeal against the ruling, and amicus curiae filings — one from The Internet Association and one filed jointly by Public Knowledge and the Electronic Frontier Foundation — in support of that appeal.
It's All in the Digital Mind
The ITC's ruling has caused a stir in the high-tech community.
The concern is that if digital files can be considered articles, and therefore can be brought under the ITC's purview, the commission can restrict the entry of such files into the United States, which could hamper trade and progress.
"Customers benefit from efficient, reliable and robust cloud services," said Abigail Slater, The Internet Association's vice president of legal and regulatory policy.
"To accomplish these goals, data must be able to flow across physical borders — that is, both into and out of the U.S.," she told the E-Commerce Times.
Electronic transmissions themselves are not patentable, Slater pointed out, adding that an exclusion order or cease-and-desist order blocking their transmission has enormous implications for cloud computing and the free flow of information between countries.
Recall that the ITC issued separate cease-and-desist orders that effectively barred the import of some mobile devices from both Samsung and Apple following separate hearings, while the two companies were locked in various patent battles. President Obama intervened in June of 2013 to veto the ban on third- and fourth-generation iPhones and the first- to third-generation iPads with cellular connections all running on AT&T's network.
"It is our position that the ITC cannot use patent law to regulate all electronic data entering the United States, since electronic transmissions are not even patentable," Slater said.
IP is exchangeable for capital, money, labor and other things, Mike Jude, a program manager at Frost & Sullivan, told the E-Commerce Times. Until it is expressed as a good or service, however, "it is simply a potential, not a thing at all."
Censoring Flows of Information
Legitimizing bans on flows of information carries risks, said Derek Bambauer, professor of law at the University of Arizona's James E. Rogers College of Law.
"Scholars such as Tim Wu have suggested that China's Internet restrictions and censorship constitute a violation of that country's World Trade Organization obligations," Bambauer told the E-Commerce Times. "Sweeping information bans under patent law risks overbroad enforcement, as well as offering cover to other countries that want to restrict inbound information via the Internet."
However, "This is hardly a free speech issue," pointed out Raymond Van Dyke, principal at Van Dyke Law. The ITC goes after malfeasants, not ordinary individual users and abusers."
Further, the innovations in question "are designs, not mere data," he told the E-Commerce Times. Still, the case "could impact services that import into the U.S. important data that is copied or infringed and could be considered an article, such as, for example, software code with the data."
Objections to the ITC's Ruling
ClearCorrect has filed an appeal in the Court of Appeals for the Federal Circuit.
The Internet Association has filed an amicus curiae (friend of the court) brief in support of the appeal, and Public Knowledge and the Electronic Frontier Foundation (EFF) have jointly filed a brief as well.
"We are emphatically not arguing that patent owners like Align should be deprived of all remedies," said Charles Duan, director of the patent reform project at Public Knowledge. "Align can bring its case in district court; in fact I believe they have done so."
The problem with the ITC's decision is that it "presents no limit on what subject matter falls within the scope of the ruling," Duan told the E-Commerce Times.
"American consumers do not expect that United States Customs will interfere with communications data, so the broadly written decision upsets existing expectations of network access," he explained.
"Of course, the Internet Association, whose members include Google, Facebook and other Internet-based companies, will oppose this [ruling]," Jude said. "Can you imagine how this might affect any business where data is exchanged? Potentially any data file with value would come under regulation."
However, the ruling "has reaffirmed the Commission's jurisdiction over electronic transmissions," Morrison & Foerster told clients in an alert penned by coauthors G. Brian Busey and Kirk A. Sigmon.
Although the ruling "does not radically depart from Commission precedent, it has nonetheless prevented the ITC and Section 337 from lacking jurisdiction over digitally transmitted products," they explained.
"I see no problem with the ITC ruling," Van Dyke said. "Modern innovations and products are increasingly tangible in nature. Infringement is no longer confined to the physical importation of a physical article."
The Madness of the ITC, Part 2: Is Its Reach Exceeding Its Grasp?