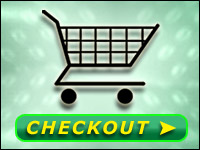 The power of e-commerce lies in the simplicity and ease of use delivered to customers. Giving customers the ability to quickly find a product, buy it and have it delivered — without visiting a store or even speak with a salesperson — lets companies sell on a massive scale with little overhead.
However, behind the simple purchasing process that the customer sees is a very complex set of systems that the retailer must harmonize in order to make sure the transaction is handled quickly and correctly.
To run a successful e-commerce operation, retailers usually need to utilize multiple applications and manage multiple databases chock full of customer, inventory, shipping and other information. On top of that, e-commerce transactions must take place instantly, so these different applications and databases must work together constantly.
Yet even with these hurdles, e-commerce is a must for any modern business, as customers — including enterprises as well as individual consumers — increasingly demand fast and easy purchase options. We live in a world where customers expect and demand fast results, and companies that fail to offer the chance to buy immediately with speedy delivery ultimately will lose business to their competitors.
Retailers' Coordination Challenge
Dealing with all kinds of information, including information about products, shipping rates, taxes, inventory, orders and customers, can generate large sets of data — often thousands of products and related orders that must be passed on immediately for shipping. How can a retailer ensure that all these systems are in sync, and that orders are processed smoothly? In the past, this meant a lot of manual work behind the scenes.
For example, a manufacturer may have its employees type order information received from customers through its Web portal into its ERP system – a painstaking process that adds work hours and can be prone to error. Then, during shipping, the company might again have its workers take data from its own ERP application and manually enter it into the shipping company's application.
These manual processes not only translate into longer delivery times, but also put an extra burden on staff and eat into the retailer's bottom line. A lean and modern retailer that uses e-commerce need not waste time on manual administrative work.
Reacting to the Mobile Revolution and the IoT
Retailers cannot ignore the fact that more customers today have taken to using mobile devices to shop where they want, when they want. This extends beyond making e-commerce websites mobile-friendly, as cutting-edge retailers also have adopted new applications to react to customer behaviors on their website in order to send promotions to their mobile devices when they're near a store.
To deploy this type of cross-device marketing for a mobile-first consumer, retailers must ensure that their front- and back-end applications are connected and can transmit data quickly to deliver the right message at the right time.
Connected devices, from TVs to tablet to thermostats, also have begun to provide retailers with a new wellspring of data that tells them how customers use their products and services. This emerging Internet of Things provides an enormous opportunity for sellers to leverage new insights about their customers, in order to provide better service and higher engagement.
However, in order to get any value from these connected devices, retailers need to make sure the data gets transmitted quickly to the correct application.
An Automatic Answer
E-commerce platforms now handle an enormous amount of data generated from a wide variety of applications and systems. Today's innovative e-commerce companies have found that integrating the variety of applications that handle separate parts of the ordering and fulfillment process speeds delivery times and boosts profit margins.
Linking in data from mobile and other connected devices can pave the way for new marketing and customer engagement measures. By automatically routing information through the Web portal, the back-end ERP solution, the shipping application, and any other solutions the retailer may be using, the path from browsing to ordering to shipping becomes quick and seamless, leaving employees free to focus on more important work.
Retailers find integration extremely beneficial any time their product line expands. Previously, companies had to enter all the data about a product into each separate application it used. With integrated systems, retailers can add product data to one system, and key information automatically will be passed along to the other applications, saving work hours and getting the product in front of the customer faster.
Bringing In Big Data and Analytics
Integration can help retailers develop a full picture of the customer, which enables the company to use analytics to discover new opportunities by collecting data from its various applications. As consumers take more of their day-to-day activities online, retailers can compile much more information about their potential customers.
By leveraging new marketing automation tools and cutting-edge CRM solutions, organizations can capture massive amounts of pertinent data about buyers.
While these new tools may be powerful for specific departments on their own, the value is amplified when a retailer integrates these tools across departments.
By integrating its CRM solution with its marketing automation solution, for example, a company enables its employees in the sales and marketing departments to share customer insights and get a better view of the entire sales cycle.
When these sales and marketing solutions are integrated with the retailer's back-end systems and fed into its e-commerce platform as well, the company can leverage Big Data analytics to uncover new insights about its customers. For example, this approach can empower the retailer automatically to present special offers to customers based on past purchases and other information collected across its various applications.
Integration for Everyone
In the past, complex integrations between sales, fulfillment and ERP solutions were available only to the largest retailers that could afford to develop custom-coded connections between their various applications.
These custom integrations were expensive and took a long time to roll out, often making them ill-suited for companies that wanted to leverage the latest applications. However, retailers now can leverage integration platforms to quickly connect their applications, rather than hire an integration specialist — or use internal IT staff — to write custom integration code.
This is "an adaptive approach to integration,"according to Gartner, which earlier this year released a report that advises businesses to use this strategy.
Along with empowering companies to connect their applications faster, new integration platforms have dramatically lowered the cost of those connections. Custom integrations typically cost more than US$1 million up front and require two-to-six full-time IT employees to maintain and update the integrations to ensure they run correctly, according to a report from Nucleus Research.
Using an integration platform usually costs less than $200,000 to set up and requires at most one full-time employee to maintain, according to the report, which allows a much broader range of retailers to start integrating their applications.
With growing demands for speed and efficiency, integration has become a necessity for many businesses wanting to tap into the power of e-commerce. Retailers must ensure that the different applications they use work together seamlessly, and that new applications and endpoints — especially from mobile and connected devices that are part of the growing Internet of Things — can be incorporated into their business processes quickly.
As retailers deal with an increasing amount of data, and an ever-growing suite of applications, it is becoming nearly impossible to manually coordinate everything. Integration empowers retailers to free up staff, move orders faster, and more efficiently engage with customers, so that they can focus on what they do best: creating and selling new products.