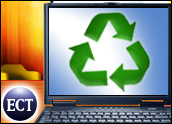 It's not news that industry leaders in many markets are rushing to join the "earth friendly" revolution. Their "green" initiatives range from new eco-friendly products, such as paper towels made of recycled paper, to corporate programs promoting community involvement, such as Dell's "Plant a Tree for Me," which allows customers to add US$4 to their printer purchase to offset carbon dioxide by planting a tree.
Even companies whose business would seem the antithesis to the environmental movement have jumped on the bandwagon. Who hasn't seen Chevron's billboards promoting its new Web site www.willyoujoinus.com to say "I will leave the car at home more" and "I will carpool to work?" Or have you noticed the new "Greenlist" label that appears on Windex? SC Johnson came up with a quasi-certification mark Greenlist for ranking its own raw materials to help "families quickly identify that SC Johnson products are made with a commitment to a more positive health and environmental profile."
The eco-consciousness race has resulted in a substantial increase in the number of trademark applications filed with the USPTO to register terms using the roots "eco," "clean" and "green" as trademarks. In 2007 alone, applications for eco-formative marks doubled, totaling 900 applications. Behind the trend lies the assumption that "consumers are going green."
But are they really? Recent studies have shown that although over 80 percent of the population claims to be committed to eco-conscious products, this commitment is not backed up with purchases. The economic crisis and lack of a uniform certification system for "green" products are two important factors to blame for the inconsistency between the consumers' verbal commitment to "green" products and real-life purchasing behavior.
Can We Afford the "Green" Lifestyle?
"Green" products are expensive. With the economic recession and skyrocketing gas prices, consumers find themselves less able to cope with the additional costs of an eco-conscious lifestyle. A new study by a New York trend-tracking firm has revealed that 44 percent of the U.S. adults report that their diets are becoming less healthy as food prices rise, 52 percent buy fewer organic products, and 48 percent spend less on health and wellness overall. Not only do organic products cost more than their conventional alternatives, but the extra time and gas required to find all the eco-friendly items on shopping lists erect barriers to green shopping, especially when compared with the one-stop weekly stock-up at Costco. Consequently, while Costco and Wal-Mart are gaining market strength, Whole Foods (identified in recent articles as "Whole Paycheck") is losing ground, its stocks having plunged 52 percent this year. Unless eco-conscious products become budget-conscious, consumers' "green" commitment is unlikely to be reflected in their purchases.
And as with all products, quality continues to be the preeminent driver of purchases. The quality and usability of green products has to match or exceed that of conventional products for market growth. Consumers are understandably reluctant to reject traditional brand favorites in favor of more expensive and environmentally friendly recycled toilet paper, where the replacement product is neither durable nor comfortable to use. The diminishing number of consumers willing to pay extra for "green" products will decrease further if they are dissatisfied with the quality of the eco-conscious products.
The 'Green' Wild, Wild West
Unlike in the European Community, the United States has yet to adopt national standards for what properly can be categorized as "eco-friendly" or "green." This lack of certainty or "certification" undermines consumer willingness to invest more in products that claim to be "earth-friendly" or "green." Why spend more for a product when you have no way of ensuring that its components are, in fact, healthier, easier on the environment, or safer to use?
Information about the quality and certain product characteristics is usually conveyed to consumers through certification marks. Like traditional trademarks, certification marks are federally registrable. They differ from standard trademarks in one important way: Rather than identifying a single product source, certification marks instead communicate that the product bearing the mark complies with a specified set of standards identified by the certifying organization (e.g., UL Certified or The Good Housekeeping Seal of Approval). By definition, a certification mark is effective only when consumers recognize the certifier and know the certifying criteria that are used.
To make an informed decision about switching from conventional products to eco-friendly alternatives, consumers have to trust the entity certifying the products and, most importantly, know exactly what this entity defines as "organic," "eco-conscious" or "green." In the absence of uniformity and transparent regulation, numerous "green" certification labels only confuse and annoy consumers. A recent U.S. Patent and Trademark Office (PTO) search located no fewer than 50 registered and pending certification marks that claim to guarantee compliance with various "environmental" standards, 18 registered and pending marks that certify "organic" goods, and 9 registrations and pending applications for marks certifying "sustainable" or "environmentally sustainable" goods or services. This long list of registrations and applications ensures that the consumer cannot help but be confused about what each certifier means by "organic," "eco-friendly," or "green," which contributes to a growing skepticism about the trustworthiness of the brands that claim eco-consciousness.
A recent consumer survey "Global Shades of Green" released in 2008 showed that 35 percent of Americans think that companies sponsor "green" initiatives primarily for marketing purposes and 38 percent believe that the media exaggerate environmental issues.
The European Community has recognized and tackled the problem of uniform certification. In 1992, the EU launched its EU "Flower" eco-label to serve as a uniform certification scheme for "green" products and services, not including food and medicine. The "Flower" eco-label is administered by the European Eco-labeling Board and receives support from the European Commission, and all Member States of the European Union. An entire section of the EU Commission's Web site explains the application process for certification, displaying certification standards, listing existing participants, and providing contact information for the labs approved to test an applicants' products. The Eco-label can be found throughout the European Union, as well as in Norway, Liechtenstein, and Iceland. At the end of August, the EU announced plans to extend its uniform environmental labeling to food and drink products.
Perhaps the closest attempt to create a uniform certification mark for organic foods in the U.S. has been the launch of the USDA organic label in December 2000, which requires 95 percent of ingredients to be organically produced. The USDA organic label certifies only how the food is grown: The farmer cannot use most conventional pesticides or petroleum-based fertilizers; the animals cannot be given antibiotics or growth hormones; and genetic engineering and ionizing radiation are prohibited. The USDA organic seal, however, does not guarantee that the certified organically grown products are more nutritious or safer for consumers. For instance, organic farmers are allowed to treat fungal diseases with copper, which is toxic and stays in the soil forever, unlike biodegradable pesticides. This can be a big turn-off for consumers who buy "organic" or "natural" food with the goal of improving their health.
Diluted Meaning
So what is the answer for the concerned brand owner? Be aware of the reasons your investment in development and introduction of "green" trademarks may not be paying off. The dramatic increase in the overall number of USPTO registrations and applications for "green-," "clean-" and "eco" marks suggests that consumers are experiencing too much "green noise" to be able to differentiate among brands. Marks that share these root terms have become so commonplace that they no longer are capable of identifying something unique in the marketplace. Thus, brand owners should think twice about the merits of adopting these types of marks going forward.
As in the rest of the trademark world, while a more unique brand may cost more at the outset, the long-term payoff in consumer recognition, goodwill, and distinctiveness will likely offset any up-front costs. As is true even when the economy is strong, companies will need to find ways to make their "green" brands more affordable and widely available. Finally, there is a pressing need to agree on what "organic," "natural," and "green" really mean and to have a uniform certification mark that would signify to consumers compliance with set eco-standards. Sadly enough, skepticism about the "green" labels and desire to cut day-to-day spending is exceptionally hard to overcome when the Dow is in the low 8,000 range.
---
Julia Anne Matheson
is a partner in the Washington, D.C. office of
Finnegan
, a global intellectual property law firm.
Anna Balichina
is a law clerk in the Washington, D.C. office of Finnegan.
---