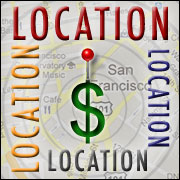 If we take a page out of our not-so-distant past, we can see that on the web, both commerce applications and functionality have contributed to the demise or success of mobile apps.
The success of business models, return on investment and viability of mobile initiatives all depend on how well m-commerce is managed and handled. An online retailer wanting to go mobile, or a financial services firm wanting to provide mobile commerce transactions, are examples of businesses that want to generate a good return on their mobility investments.
Today, the three primary ways of monetizing mobility are by leveraging ad-supported business models, using backend analytics-driven models, and enabling direct commerce transactions on mobile.
U.S. mobile payments will grow from $12.8 billion in 2012 to $90 billion by 2017, which will be about 25 percent of the entire e-commerce market, according to Forrester Research. Traditional m-commerce will grow from about $11.5 billion to $45 billion during the same period.
With such a growth rate, companies in various industries are looking to reap the benefits of their m-commerce initiatives. In doing so, companies need to be cognizant of the disruptive power of mobility, and should build m-commerce solutions that utilize the unique capabilities of mobile devices — instead of creating storefronts that look like Web pages.
Mobile devices run what we call "consumerware," which has unique characteristics that differentiate it from traditional Web-based software.
Consumerware applications are:
Endpoint agnostic;
Context-driven as opposed to event-driven;
Content-centric rather than program-centric;
Transformational instead of transactional;
Service-oriented vs. packaged;
Data-driven and collaborative.
These qualifications bridge the final frontier in human-machine interaction. These characteristics have important implications to developing mobile commerce applications and also impact business models.
In order to succeed in the marketplace and be part of the mobile commerce growth story, m-commerce solutions need to have the following six characteristics that significantly differentiate them from traditional Web-based e-commerce solutions.
Always On
The fact that users of mobile devices are always on has important implications to a mobile commerce application. Gone are the days when multichannel marketing led to a single transaction on an e-commerce website. Rather than just being reactive, transactional and essentially stateless, m-commerce applications need to be transformational in their approach.
Where marketing promotions were essentially done through separate channels like email or even offline mechanisms, today's m-commerce applications need to be always on. They should provide users with offers and value without being dependent on direct user action, but more so on indirect user activities like check-ins or visits to a location.
Highly Integrated
One of the cornerstones of modern Web and mobile solutions is their ability to seamlessly integrate with each other. Service-oriented architecture has enabled disparate applications to talk to each other like never before. It is critical for modern m-commerce applications to integrate with various sources and feeds to provide value to customers.
Integrations on the front end like the ones with social networks — or at the back end to create offers, run promotions, etc. — are not just desirable, but critical to the success of mobile commerce applications. More than before, it is time for players to look beyond their app and into partnerships and integrations that provide value.
Social
Social has long been expected to be the killer app on mobile devices. Modern commerce applications that are written for mobile devices need to integrate with social media for marketing and promotions. They should also enable sharing and collaboration among users in the form of group deals, reviews, etc. The field is wide open for creative ways to engage consumers and their networks, including ad hoc networks based on location, demographics and behavior.
Gamification
While gamification is in its nascent stages of evolution in the form of simple badges and scores, it holds tremendous potential for commerce products.
Gamification is highly relevant in that it can be used extensively even on traditional Web-based e-commerce websites. It plays specifically into the intimacy of mobile phones to drive loyalty, sharing and impulse purchases through tangible and attractive goals that can be achieved right from a user's pocket. If "played" well, gamification can create winners out of upstarts and established businesses, and can be a vital differentiator.
Awareness of Consumer Context
Perhaps the most enduring advantage of mobile phones over personal computers and desktop browsers is their ability to provide the context in which the consumer is operating. Whether through tracking user location via check-ins, through dynamic and customized menus delivered according to user preferences, or simply by blending user behavior with relative popularity of a product, understanding and acting on the context in which a user leverages the mobile commerce application is a key element to its success.
Works on Diverse Endpoints
This is just the beginning of the proliferation and fragmentation of mobile devices — that is, devices with various form factors running different platforms. Being able to present products and commerce transactions in the most intuitive way is an important differentiating characteristic of a successful mobile commerce app.
Decisions have to be made related to the use of native vs. Web technology for mobile storefronts; having razor-sharp focus on prioritizing products for the user according to device size; and having the right information architecture at the backend to present the most appropriate pieces of product information on different devices. All of those factors are unique to mobile devices and are hugely important for m-commerce applications.
The consumerware revolution on mobile devices is supported by Web services, cloud computing and service-oriented architecture at the backend. M-commerce applications need to combine these with the inherent capabilities of mobile devices in order to provide a truly differentiated user experience.
The six characteristics listed above are based on key differences between traditional Web-based software and mobile consumerware when it comes to app development, deployment and delivery to consumers. If you are embarking on a journey that involves monetizing through mobile commerce transactions, it is imperative that you keep these characteristics in mind, and think of m-commerce in the context of consumerware.