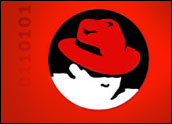 Red Hat, Inc. (Nasdaq: RHAT) grabbed media headlines and international attention when its high profile August IPO took the Linux movement into a new arena.
The Durham, North Carolina-based provider of Linux software solutions has also benefited from the recent ruling in the Microsoft antitrust trial that branded the software titan a monopoly.
In this exclusive interview, Paul McNamara, General Manager of Red Hat's Enterprise Business Unit, discusses Linux, e-commerce and the benefits of open-source technology.
Q Will you please tell our readers about the background of Red Hat as a company and its involvement with Linux? A Red Hat effectively started in 1995. Marc Ewing, one of the founders of the company, had been active in the Linux community. He recognized that one of the shortcomings of Linux at the time was the difficulty in installing the operating system. So, he developed the Red Hat Package Manager, which was a technology that allowed customers to install and manage the various packages that make up Linux in an easier way. He was doing that as a sole proprietorship, if you will.
In the meantime, Bob Young was running a UNIX reseller business. He had been swamped by requests from his customers for a Linux offering. Based on that, he went out into the marketplace, looking for somebody he could partner with and found Marc, who understood that customers were intrigued by the technology. They struck a reseller relationship that went so well that Bob approached Marc about merging the businesses and focusing exclusively on the Linux marketplace.
Q What is your background, and what brought you to Red Hat? A I've been in the software industry for a little more than fifteen years. Before Red Hat, I ran a software company that I founded in 1994. That company developed asset management software. Before that, I had been with IBM for nine years. So, I knew the software industry pretty well and understood its dynamics.
I think it was the charm of Red Hat's business plan that attracted me. The operating system space is really the center of the world in the software industry. I think that Red Hat was able to present a very successful model of how they could compete in what is a seemingly entrenched market. The key element of Red Hat's success has been the recognition that by making the operating system part of the public infrastructure, you can unleash a whole set of benefits that customers can't get with a proprietary operating system.
Q In lay terms, what does the open-source model represent?A Open-source, in Red Hat's definition, refers to a licensing model by which we ship all the source code, which are the sort of underlying instructions to the operating system. We give people the right to modify the source code and to redistribute the modification. The only restriction that we place is that any modification they make, they have to put back out under the same licensing terms.
Q How would you describe Red Hat's mission as a company?A Fundamentally, what Red Hat does is help customers unlock the benefits of open-source software. We are a trusted guide, if you will, and we take this enormous body of information that is Linux and turn that into something useful for customers.
So, whether it's a reference platform like Red Hat 6.1, or whether it's some of our subscription offerings or support, we basically help customers manage the installation of open-source software.
Q From your perspective, how has the Red Hat IPO changed Linux? A For a lot of customers, the Red Hat IPO was the event that signaled that Linux now was safe for them to use. It validated the successful track that Linux was on and allowed them to feel a higher sense of confidence in using open-source software.
Q What led Red Hat to develop the E-Commerce Server product that was released earlier this year? A We are constantly in touch with our customers and their needs, particularly those in the ISP and dot-com spaces. They want to be able to use Linux as an e-commerce platform for secure transactions, Web serving, and those types of things. So, the release of the e-commerce product was really a response to what customers were asking for.
Q What does Red Hat offer e-commerce professionals?A It offers flexibility, performance, reliability and low total cost of ownership. Flexibility is becoming increasingly important for e-commerce companies. So, having the source code gives users the flexibility to go in and tailor the operating system to their precise environment's needs. That could translate into a direct competitive advantage for an e-commerce company.
Q Version 6.1 of Red Hat Linux was released recently. What are some of the significant improvements? A I think that chief among them is our Update Agent. One of the things that we hear from customers is that they understand the benefits of Linux, but that they're having trouble managing the volume of information that's available from the Linux community.
What the Update Agent allows customers to do is manage that volume of information more effectively. Users can put in a set of business rules and be able to essentially filter the various patches and updates that are available. This allows them a higher level of manageability.
Q Which features would you like to see make the cut for the next Red Hat commercial release? A On the server side, we are driving toward the higher end of the market. So, I'd like to see things added that are needed by enterprise clients, such as a 'journaling file system' and that kind of thing.
Q What is the importance of strategic partnerships for Red Hat? A They're vital for an operating system to be successful. People don't really buy operating systems, they buy applications and decide what operating system to host those applications on. So, it's vital to have application support.
Red Hat has partnered with the leading technology powerhouses out there to be able to deliver solutions to our customers that combine applications and hardware. Without those things, it's difficult for an operating system to achieve any significant penetration.
Q How would you characterize your partnership with RSA and the importance of security issues? A In this interconnected world, security is a very important issue. We believe that an open-source operating system, in the long run, will be a more secure platform than a proprietary operating system. The reason is that you have more people who can look at the code, and so forth.
The relationship with RSA allows us to do encrypted transactions in an e-commerce setting. That's very important for people who are doing transfers of funds, taking credit cards and those sorts of things.
Q How significant was Red Hat's acquisition of Cygnus?A The Cygnus acquisition was significant for a couple of reasons. We just finished talking about applications. Of course, the critical element to developing applications is developers. So, it's important for the success of an operating system to have a large number of developers working on your platform. Cygnus is the leading brand name in open-source development tools. The combination of Cygnus and Red Hat makes a lot of sense in terms of being able to provide those developers the sort of services and information they need.
The second area where it's very important is it allows us to move into the embedded marketplace — a marketplace that Cygnus has been playing a lead role in. The embedded space is going to be a very large market. These would be hand-held devices and other sorts of embedded computers where Linux is a great choice for an operating system.
Q Judge Jackson recently released a finding of fact in the Microsoft antitrust trial, branding the company a monopoly. What do you think this ruling means for Red Hat and Linux in general? A What this debate is all about is whether or not the operating system should be a part of the public infrastructure — which is what Red Hat is advocating — or whether it should be owned by one single company. The debate has become much more profound now that the Internet has come of age and computers are all interconnected.
If you view the Internet as the highway system, then the browser and the operating system are the on ramps and the off ramps. So, if one single company can effectively control the on ramps and the off ramps, they can effectively control the Internet.
Q There have been some performance tests run, pitting Linux versus Windows NT. What are your thoughts on the findings of those tests — and their validity? A To a large extent, the tests really don't simulate real world conditions. If you talk to people who are actually using Linux in real world situations, you'll find testimonials out there to the performance of Linux. Beyond that, over time what you'll see is that this really is a benchmark for two different development models.
The interesting thing to watch is the progress that Linux makes versus the other platforms, over time, in terms of improving those benchmarks. We believe that the open-source model of development drives innovation and performance at a faster rate than the hierarchical model.
Q What is the intention of Red Hat's Open-Source Foundation? A That's a non-profit foundation that is designed to be an advocate for certain open-source issues. Red Hat has contributed money to the foundation, which will work toward the betterment of open-source technology.
Q Linus Torvalds and Red Hat Chairman Bob Young have attained a sort of celebrity status. What do you think about how they — and Linux — have been portrayed by the media? A It's an awfully interesting story, and it's a story that's really about individuals or underdogs, and a grassroots effort to create a new operating system. It's a fascinating human-interest story. I think that's the angle that some of the press have been looking at.
Q Do you foresee unification or fragmentation of the Linux community over the next year? A I tend to believe that fragmentation is a problem of proprietary software. We all know the story of the fragmentation of the great operating system, which is Windows. So, you have Windows CE, Windows 95 and 98, Windows 3.1, Windows NT, Windows 2000 and so forth. All are distinctly different code based. We've seen similar fragmentation in proprietary UNIX.
I think that's a symptom of the proprietary model. There tend to be mechanisms in the open-source model that pull the code together. Namely, if someone develops a feature or function that the market wants, there's incentive for all the competitors to pick up that same feature or function. So, we think that with open-source, there's a centrifugal force effect at work that tends to keep the code together.
Q Where do you see Red Hat one year from now? A We think open-source software, as a development model, is going to fundamentally change the patterns in the software industry. For the first time, it's going to put the operating system into the public infrastructure, as the Internet is, and I think the world has witnessed the power of having the Internet as part of the public infrastructure.
So, changing the operating system is going to change all the patterns in the industry and create all sorts of new benefits to customers. Red Hat has been a leader in this movement, and we think it's going to be an exciting time coming up.
Visit Red Hat online at www.redhat.com.