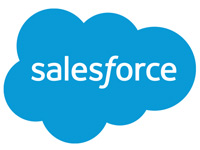 It's surprising that philanthropy as an industry has gotten by for so long without technology to improve its operations. That's changing, however. The cost of technology has dropped at the same time that philanthropic organizations have been discovering an acute need for it.
Of the more than 1.5 million charitable organizations in the U.S., it's not a stretch to say that the vast majority of them are too small and underfunded to be able to afford technology support. That also is changing — primarily because Salesforce has brought down the cost of powerful systems that improve workflow at charitable and donor organizations alike. Recent charitable giving statistics paint a bright picture.
Tax Considerations
Americans gave US$410.02 billion in 2017 reflecting a 5.2 percent increase over the previous year and the first time giving topped $400 billion in a single year, according to GivingUSA.
That's a good year to measure from, because the 2017 Tax Act likely will have an impact on what is donated and by whom. Individuals contributed $286.65 billion, or 70 percent of the total, in 2017. The majority of charitable dollars went to religion (31 percent), education (14 percent), human services (12 percent), grantmaking foundations (11 percent) and health (9 percent).
So, Americans are a generous people, contributing both their money and their time to worthy causes. Just beneath the surface, though, there might be reason for concern. The 2017 Tax Act doubled the standard deduction, thereby eliminating most tax benefits for charitable donations — that is, eliminating the need for many people to bother with itemizing their taxes.
The standard deduction — which taxpayers can claim on their income tax returns without itemizing — went from $12,000 to $24,000 (for married couples filing joint income tax returns). Also, there's no provision for deducting time donated through volunteering. That's too bad, because donating time is one of the big ways individuals who don't have trust funds can give.
It's possible that charitable giving could become more of a wealthy person's pursuit in the future. Still, individuals of lesser wealth, which is to say the vast majority of us, may be able to contribute in different ways.
A whopping 77 million Americans, or 30 percent of the adult population, already volunteer their time, talents, and energy to charities, according to the Corporation for National and Community Service. The top four national volunteer activities are fundraising or selling items to raise money (36.0 percent); food collection or distribution (34.2 percent); collecting, making or distributing clothing, crafts or other goods (26.5 percent); and mentoring youth (26.2 percent).
Millennial Approach
These numbers don't necessarily square well with other data about volunteering, especially in younger demographics such as millennials. There's ample evidence that people in younger demographics want more of a volunteering experience with groups that represent their interests.
For instance, rather than fundraising, some younger people might want to invest their time in environmental projects or teaching others reading or other skills. For them, fundraising is just the tip of the iceberg.
The millennial impulse to serve in addition to donating became evident last year when a series of studies showed that younger employees expect their companies to be active in philanthropic work. Organizations that are active have a much better chance of retaining employees longer than their less-active counterparts.
All of this boils down to linking individuals to charities. The philanthropic impulse might be strong, but even identifying a meaningful portion of the more than 1.5 million charitable organizations in the United States is a tall order. This is where technology becomes so valuable.
Salesforce.org Philanthropy Cloud can help companies to engage their employees in philanthropic activities beyond donations. The system helps employees to discover local organizations and their activities so that they can find opportunities that suit their interests.
At the same time, nonprofits can use the system to become better known in the philanthropic marketplace. In the future, the system also will help companies manage grants and nonprofits to process pledges, but its hidden value may reside in its ability to link people and causes that need more than donations.
My Two Bits
Already the Salesforce.org Philanthropy Cloud — developed in partnership with United Way to facilitate employee engagement and giving — supports efforts for any charity that has a 501c3 designation in the U.S., including well-known charities like the American Red Cross.
However, it also supports NGOs (Non-Governmental Organizations), such as City Year, which partners with urban schools to provide full-time, targeted student intervention. Volunteers aged 17 to 24 mentor students at risk of dropping out of school. The mentors focus on math and science skills. They track program effectiveness using Salesforce, which supports bimonthly progress reports and benchmarking data.
Volunteers find City Year through a personalized dashboard that informs potential volunteers in a local area. It takes very little time to teach volunteers how to use the Salesforce system — a great leap from navigating the multiple Excel spreadsheets that were used before.
The results have been positive for all participants. By tapping armies of employees ready to donate and volunteer, City Year works to stem the dropout rate in the 10 percent of schools that contribute up to half of the nation's dropouts. Students benefit from extending their educations, and volunteers discover ways to take agency over their philanthropic giving, gaining a measure of satisfaction from actually doing rather than simply contributing.