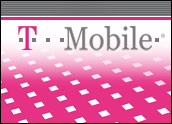 T-Mobile's efforts to market itself as the un-carrier that puts customers first may be impacted by the United States Federal Trade Commission'sallegations that it has engaged in "cramming" — charging consumers for services offered by third-party companies without the consumers' knowledge or authorization.
"We're asking the court for an order both to provide refunds to consumers and to also prevent T-Mobile from engaging in any kind of cramming in the future," FTC spokesperson Jay Mayfield told the E-Commerce Times.
T-Mobile's fiery CEO, John Legere, dismissed the FTC complaint as "unfounded and without merit," pointing out that the company stopped the practice last year and is offering full refunds to customers who were charged for something they did not want.
Verizon in 2012 settled a class-action lawsuit over cramming and refunded victims 100 percent of the charges. AT&T, Sprint T-Mobile also agreed to stop passing on cramming charges.
"Turning over a new leaf still leaves T-Mobile liable for previous overcharges," T. Barton Carter, professor of communication and law at Boston University, told the E-Commerce Times.
The FTC's Claims Against the Big T
The FTC's complaint, filed in U.S. district court in the Western District of Washington, alleges that until at least December 2013, T-Mobile had charged many consumers US$10 monthly for subscriptions to services offered by third-party merchants including ringtones, wallpaper, and text messages providing horoscopes, flirting tips and celebrity gossip.
The charges continued after customers complained, and industry auditor alerts, legal actions and news articles indicated the third-party merchants were not getting valid authorization from victims for the charges, the FTC asserted.
T-Mobile made "hundreds of millions of dollars" by retaining 35-40 percent of the revenue from those unauthorized subscriptions, the FTC said.
The company's ads and its sales reps do not discuss purported third-party services with consumers, and its contracts bury information about such services in lengthy terms and conditions, the FTC said.
The FTC called T-Mobile's billing practices for these charges into question and alleged, in essence, that the company mishandled requests for refunds in various ways.
"I echo the words of FTC Chairwoman Edith Ramirez, who states it's wrong for a company like T-Mobile to profit from scams against its customers when there were clear warning signs the charges it was imposing were fraudulent," Mark Weinstein, founder and CEO of Sgrouples.com, told the E-Commerce Times.
The Once and (Maybe) Future Un-Carrier?
T-Mobile's image "will definitely be negatively impacted" by the charges, Kathryn Winsted, an associate professor of marketing at Pace University, told the E-Commerce Times.
The "sensational and accusatory language" in Legere's response will make it seem T-Mobile is "more concerned with who should be blamed" than with the impact on its customers, Winsted pointed out.
It's possible that the FTC charges will jumpstart settlement negotiations, and "there is a good chance this never gets to trial," Boston U's Carter pointed out.
Picking on the Weak?
"If cramming is really as widespread as the FTC has alleged, why did [it] single out for punishment a smaller vendor that has already voluntarily taken corrective action?" asked Charles King, principal analyst at Pund-IT.
T-Mobile is leading the way in efforts to address restitution for cramming, insisted Legere, who called on the industry to follow suit.
Still, "as with speeding on the highway, the one caught cannot avoid scrutiny because others are not caught," technology and IP attorney Raymond Van Dyke told the E-Commerce Times.
On the other hand, "I've been with T-Mobile since at least 2002 and have never seen any unexplained charges, Jennifer Jacobson, founder of Jacobson Communication, told the E-Commerce Times.
The FTC has filed suits over cramming "roughly quarterly over the past two years," and this "seems oddly fragmented for a practice the agency claims is so widespread," King told the E-Commerce Times. "If T-Mobile can successfully paint these actions as an exercise in self-serving PR, it could put the FTC on the defensive."
The FTC's Mayfield declined comment when asked if the agency was pursuing other carriers.