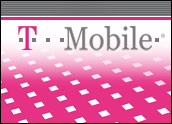 John Legere, T-Mobile's feisty CEO, on Wednesday gave a speech at CES best described as highly entertaining. His remarks came one day after being kicked out of AT&T's party at the international technology event.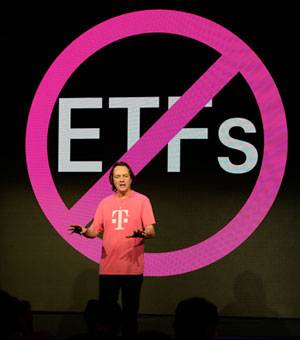 CEO John Legere announces that T-Mobile will pay competing carriers' early termination fees at CES press event.
"I was circled by this huge amount of humanity — four large guys," Legere related. "… I looked at these people and I said, 'Listen, that's not why I came here. Are you sure AT&T wants to kick me out?' And literally this person gets on the phone and said 'Yes, I spoke to the CEO of AT&T and she wants you to leave,'" Legere told his audience.
"Do you believe the top two stories of CES … are Michael Bay's meltdown and T-Mobile's CEO gets kicked out?"
Legere, who referred to competitors as "bastards" at one point in his talk, "is clearly one of the most irreverent executives in the world right now," said Maribel Lopez, principal analyst at Lopez Research.
"He has the same irreverence as Steve Jobs had," Lopez told the E-Commerce Times. "This is broken, we're going to fix it — we don't care if it was done this way before."
T-Mobile's Annus Mirabilis
"Remember, in Q2, Q3, T-Mobile added more phone customers than everybody else combined," Legere told his audience.
Q4 "was a complete knockout" with the company adding more than 1.645 million customers, he said. "That's three quarters in a row that more than 1 million customers came to T-Mobile."
The company added 4.4 million customers in 2013, which "has made us the fastest-growing wireless company in the U.S.," Legere said.
"Here's a trend — when this many customers move to a proposition, people change," he maintained.
"T-Mobile is doing well because it is telling a strong, aggressive, differentiated story, even if at times it can get fuzzy as to just how different T-Mobile truly is," Rich Karpinski, a senior analyst at the Yankee Group, told the E-Commerce Times.
Raising Hell
"The industry is broken," Legere insisted. "It needs change."
With T-Mobile's new plans, "we are either going to take over this whole industry or these bastards are going to change," he predicted. "The whole industry is going to shift. I don't give a goddamn for either one of those things. I'm going to watch those peckers cry and change."
When T-Mobile was looking for a new CEO, it was encouraged to hire a disruptive one, Karpinski said. "We didn't expect that Legere … would be so aggressive and out-of-the-box … but he's done a stellar job of shaking things up while delivering strong marketing, sales and operational execution."
Buying Up Customers
T-Mobile is offering customers an instant credit of up to US$300 to turn in their old phones, and it will reimburse customers' early termination fees at $350 a line for up to five lines. All its phones will be available to well qualified customers at $0 down.
Customers will have to make 24 monthly payments for the device.
Legere did not change the economics, he "just made it more transparent," Lopez pointed out.
On the other hand, spending the money on buying customers' used phones "is a better use of the money" than buying ads, she added.
"There has always been some form of buying customers in the telecom landscape," Lopez continued. "This is a pretty bold buy, it's a pretty big buy — and it's a buy that [Legere] gave without a lot of strings attached."
However, buying customers "has never been a successful long-term strategy in the mobile industry, and it is one that Wall Street will surely hate, as it dampens profits," the Yankee Group's Karpinski stressed.
AT&T, meanwhile, is offering T-Mobile customers $450 to switch.