Companies like Wayfair, Etsy, eBay, and many others in this troublesome inflationary era, struggle with an e-commerce reset as more consumers return to in-person shopping.
MasterCard has said that in-store shopping increased 10% in April, while e-commerce sales slipped almost 2% from a year ago. Even Amazon seems bruised with a 3% decline in online retail sales in Q1.
Amidst this back-to-store shopping trend, as large companies try to work through e-commerce mishaps, musical instrument and pro-audio retailer Sweetwater has seen an increase in online sales. The company attributes much of its success to top-of-the-line experiences both online and through its unique one-on-one personalized customer service.
The macro-economy is tough right now, and the pandemic created a ripple that will continue to disrupt for some time, according to Mike Clem, Sweetwater's chief growth officer. Still, he sees plenty of headway for smart retailers who can win on personalization promotion, and value-add.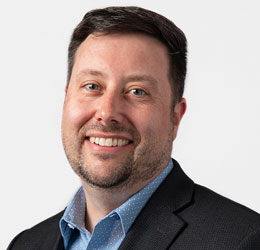 Retailers hear that strategy all the time lately. For Sweetwater, however, the approach has proven effective. When Clem started in 2003, Sweetwater's website did $4 million in sales. Last year the company announced that it surpassed $1.43 billion in sales and facilitated 4 million orders.
"Sweetwater is fortunate to be in an industry that was accelerated by Covid. Many people picked up a musical instrument for the first time, or re-ignited a hobby, or invested in streaming and online performances. Now we are seeing those customers return to upgrade their instruments or buy more accessories. Retention is strong in [this] high-passion category of ours," he told the E-Commerce Times.
Going Behind the Music
The E-Commerce Times discussed with Clem what other online retailers can learn from Sweetwater's fine-tuned personalized marketing approach.
E-Commerce Times: Is Sweetwater's impressive sales growth the result of its music-related product line and/or its e-commerce platform?
Mike Clem: A great deal of digital innovation fuels our growth, but the heart and soul of our company is actually a team of 600 "sales engineers." They are the most highly-trained advisors in our industry with prestigious music backgrounds and incredible gear knowledge.
They are available to help customers shop online, by phone, SMS, or email. Then they stay engaged after the purchase to provide support and advice. This follow-up is what develops true relationships and helps to propel customers toward their musical goals.
What trends do you see evolving as the pandemic's impact slows down?
Clem: I think we are seeing most categories beginning to normalize. Depressed categories like apparel are recovering — even surging — and elevated categories like home goods are pulling back from their peak. Many retailers had a surge of new customers during the pandemic and now is the opportunity to re-engage with them and create repeat business.
As more shoppers return to in-store purchases, what is the impact on e-commerce?
Clem: Many of us discovered great new brands as we pivoted to online shopping during the pandemic.
Many of us bought items that we never would have considered buying online previously. Retailers that provided great experiences have an opportunity now to retain those customers and not see everyone retreat back to in-store purchasing.
How are the supply chain interruptions affecting the stability of online shopping?
Clem: Our supply chain continues to be significantly disrupted. We are finding success by focusing our website on items that are confidently available. We use artificial intelligence (AI) and humans to suggest alternatives.
This optimizes our advertising in the most disrupted categories. It increases our communication with vendors about the product demand we are seeing.
What are your most popular products?
Clem: We are the largest dealer for many of our instrument brands; guitars, drums, keyboards etc. But we are best-known for our expertise in recording and live sound technology for musicians, schools, churches, pro studios, home recording, and such.
One exciting category right now is audio equipment for online streaming and content creators, which exploded open during Covid.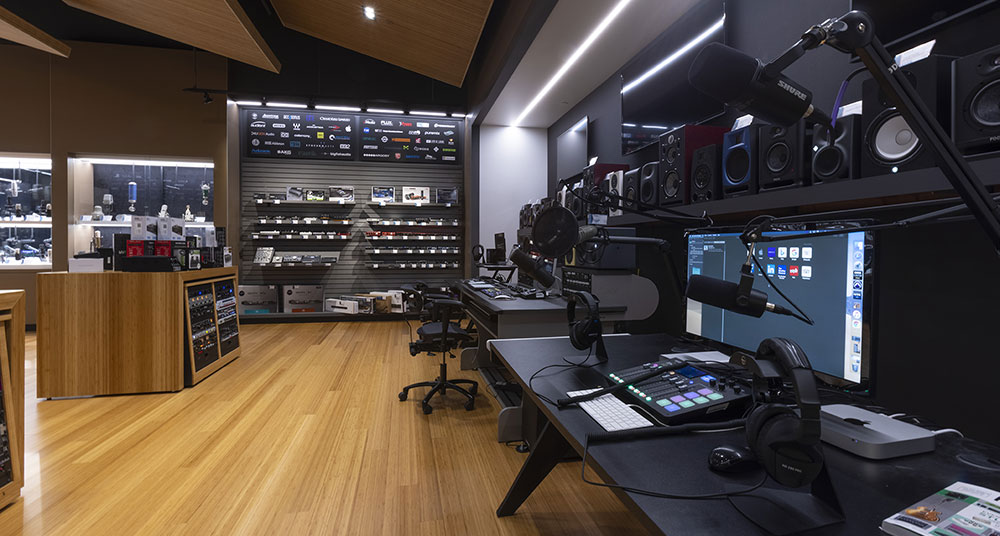 Sweetwater Recording Room (Image Credit: Sweetwater)
Sweetwater has a large physical store in Fort Wayne, Indiana. Do you have any other retail outlets?
Clem: We have one flagship store on our campus in Fort Wayne, Indiana [pictured above]. It is a unique "destination" store because we have so much gear available for you to hear and compare in one location. We have nearly 50,000 items on display and in our warehouse. It's over-the-top. Customers will drive from many states away for that experience.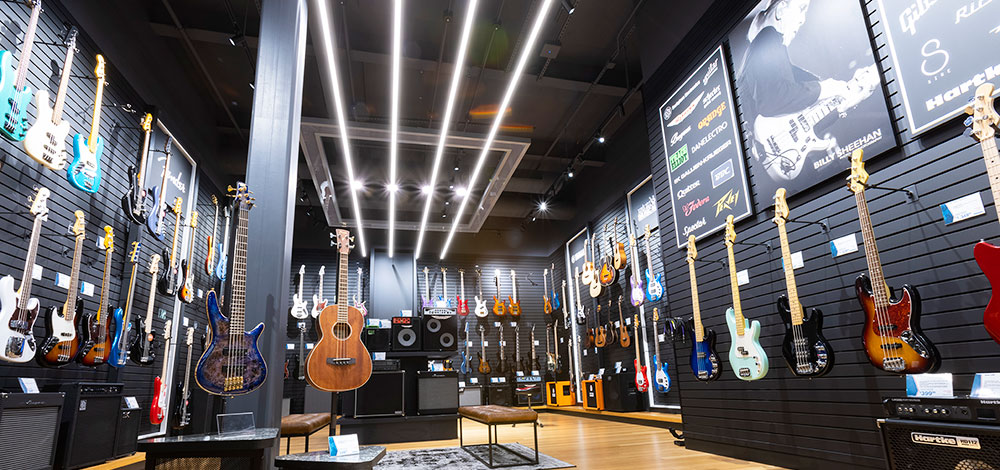 Bass Guitar Room at Sweetwater (Image Credit: Sweetwater)
What sets apart Sweetwater from music stores with many more physical locations?
Clem: We have worked hard to create the best online shopping experience in our industry with the most professional and knowledgeable experts all in one location, not fractured across many stores.
We win by providing the most value, by "wowing" our customers in every interaction, and by truly getting to know them at a personal level so that we can be a valuable partner on their musical journey.
Musical instruments are a prime example of products that consumers traditionally went to a physical store to try before buying. How has Sweetwater overcome that obstacle to succeed at e-commerce?
Clem: That's right. It is often an emotional purchase. But it is hard to find good local stores that have a large selection or professional advice, especially for complex technology products.
We bridge the gap by offering great advisors and a ton of rich media to help you research. For example, we photograph most guitars that we receive so that you can examine it in great detail and choose your favorite one.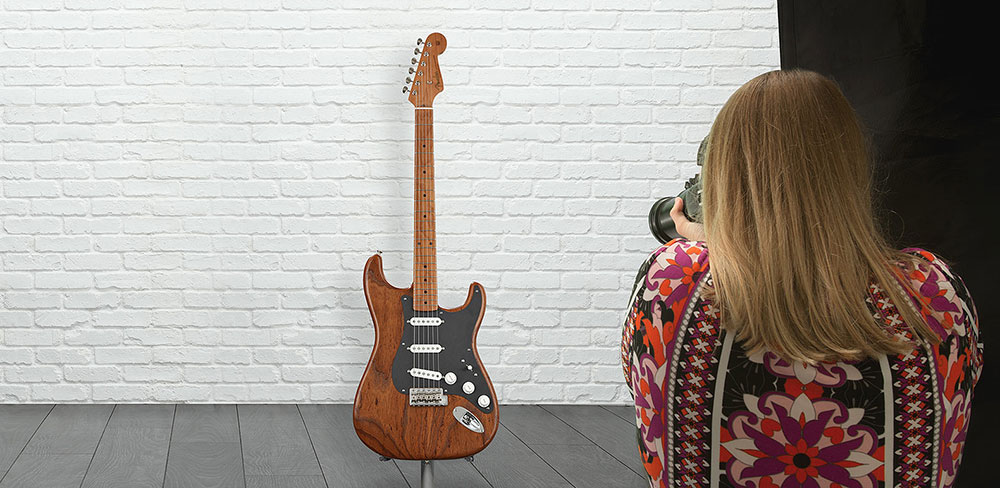 (Image Credit: Sweetwater)
It also goes through a 55-point inspection process that ensures it is actually better quality than most guitars hanging on the wall at local stores.
Many of your products are quite large and/or heavy. Those must be costly to ship. What challenges and solutions can you share about your fulfillment process that allows you to remain competitive in terms of pricing?
Clem: Free shipping is table stakes these days. So, we are just deeply focused on operational efficiency. That involves things like optimizing our carrier mix, packing materials, intelligent boxing, and combining orders. We are also excited to be expanding into additional distribution centers to be closer to our customers with faster shipping times.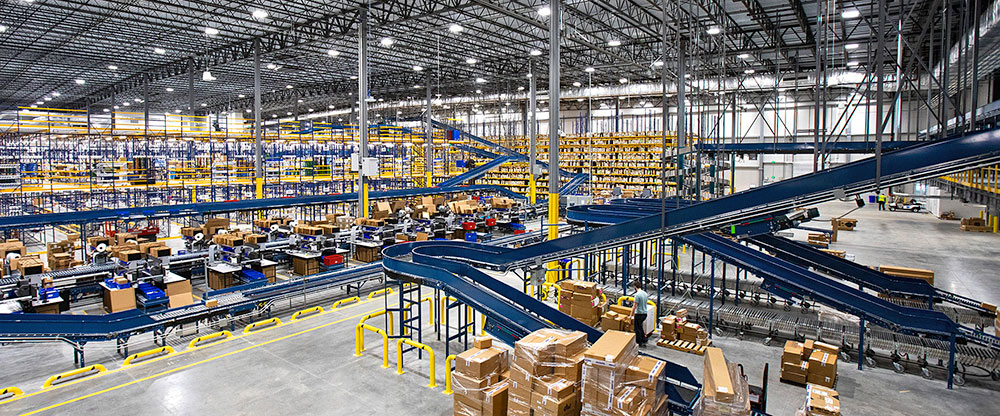 Sweetwater Sound Distribution Center (Image Credit: Sweetwater)
What does Sweetwater do to help minimize returns?
Clem: We have a very low return rate for three reasons. We provide a tremendous amount of rich online content to help shoppers research; we have experts available to help customers understand complex products and make sure it is right for their specific needs; and we provide free technical support after the sale to make sure everything is working for them.
Sweetwater invests heavily in marketing. How important is that to the company's success, and which channels perform best for you?
Clem: We focus our marketing on awareness and acquiring new customers. Then we enjoy very strong retention because our team focuses on amazing experiences and nurturing relationships.
We have a sophisticated search engine marketing (SEM) program, and we are also finding great results with influencers and affiliate partners in our high-passion industry. Like many retailers, our current focus is to reduce dependency on SEM as the costs per click (CPC) continue to shoot up.
Your website has many video demonstrations and testimonials from professional musicians. Tell us what goes into that production and maintaining the relationships with vendors and performers.
Clem: We have worked hard to earn our reputation as the "research destination" in our industry. We have a large in-house team of experts and artists who research products and then produce custom descriptions, photos, spin photos, rich media, audio, and videos. Customers know they can find the most in-depth product information on our website.