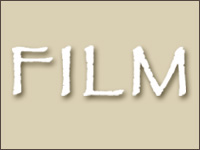 Warner Bros. Entertainment, Universal Pictures and Digital Cinema Implementation Partners (DCIP) announced Tuesday a joint venture to launch a new system for distributing digital movies to theaters.
DCIP is a joint venture by AMC Entertainment, Cinemark USA, and Regal Entertainment Group.
"We expect to be organized and have the financing and deals we need in place for an aggressive rollout in 2008," DCIP CEO Travis Reid told the E-Commerce Times.
The new system would deliver movies via satellite or broadband connection to theaters with digital exhibition systems.
"We're open to exploring both satellite and broadband to determine the best method or combination," Reid said. "Whatever will be the most reliable and cheapest is what we want to implement."
Let's Not Get Physical
Reid maintained that speed, efficiency and cost will all be improved with a digital distribution system.
There are some 37,000 screens exhibiting movies in the United States. Most of them use film projection systems to show those movies. The films are delivered to the theaters by courier and returned to distributors the same way.
A small number of screens — some 2,000 to 3,000 of them — use digital projection systems. They rely on physical delivery for their movies, too. They arrive on some kind of digital storage medium, such as a hard drive or tape.
What this new venture hopes to do is substitute a digital delivery system for the existing one, which requires physical delivery of a digital movie.
Fox Interested
"Utilizing digital distribution technologies to support digital cinema seems like a natural progression and complementary to the roll out of projection system that is currently taking place," Warner Bros. Executive Vice President for Distribution and Technology Operations Darcy Antonellis said.
A number of distributors have expressed interest in the digital distribution project, including Twentieth Century Fox, according to the venture partners.
"This venture is aimed at transforming the medium and providing new, enhanced experiences for consumers via a robust and cost-effective digital distribution system," Fox Vice President for Digital Cinema Julian Levin said. "We look forward to analyzing the options that this venture will identify that will support Fox's D-Cinema strategy."
Spur Adoption
The venture partners also hope that a digital distribution system will spur adoption by exhibitors of digital projection systems.
"The conversion to digital cinema comes with the promise of creating new, previously impossible, theatrical opportunities for the exhibition business," Universal Pictures Executive Vice President Michael Joe said. "A scalable, cost-effective solution for delivering content to theaters is at the heart of fulfilling that promise."
Among those opportunities may be the ability to accommodate more niche audiences. "Any content today that doesn't make commercial sense because it has a limited audience may make sense in the digital world where delivery costs are much cheaper," Reid noted.
Exhibitors Wary
Though movie distributors have been enthusiastic about the move from celluloid to bits and bytes, some exhibitors have been less than gung-ho about the idea, asserted James Mathers, president and cofounder of the Digital Cinema Society, an international organization based in Studio City, Calif.
Exhibitors are dragging their feet on digital conversion because of the investment they have in their existing projection systems, he maintained.
"They may have a projector that they paid (US)$30,000 for that's lasted them for 20 years and they expect to last another 20 years," he told the E-Commerce Times.
"A high-end digital projector could cost up around $100,000," he continued. "With the way electronics changes, they're afraid their $100,000 investment could be obsolete in a year or two."
From the exhibitors' point of view, he contended, it's the distributors that will benefit most from digital conversion.
A studio might pay $3,000 to make a print of a film and thousands of prints are sent to theaters when a new flick is released. "When studios don't have to make prints anymore, they're going to save billions of dollars," MAthers predicted.