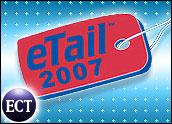 Online retail sales in the United States jumped 23 percent, to US$28.4 billion, during the third quarter of this year compared with the same July-September period in 2006.
The retail surge was led by sales of video games, consoles and accessories, which showed a year-to-year increase of 199 percent, according to the Internet analysis firm comScore of Reston, Va.
Following games as top performers during the period were consumer electronics (excluding PC peripherals) with a leap of 58 percent in sales, toys and hobbies with a 57 percent increase, and event tickets with a 54 percent advance.
No Sign of Maturing
"Online retail spending continues to grow at rates in excess of 20 percent year-over-year, which suggests that the market is still far from maturity," comScore Chairman Gian Fulgoni said. "Even online travel commerce, which is a more developed market, continues to experience double-digit gains."
During the period, comScore reported travel spending rose 11 percent, to $20.2 billion, compared to last year's third quarter.
"Twenty percent growth is still pretty strong," Sucharita Mulpuru, an analyst with Forrester Research in Boston, told the E-Commerce Times. "There's still several years of pretty rapid growth ahead of us. That means it's growing faster than the rest of the retail industry."
Soft First Quarter
Online retail sales growth for the year is in the same ballpark as the July-September gains, according to comScore. For the first nine months of 2007, sales increased 21 percent, to $83.6 billion, over a comparable period in 2006.
During that comparison period, travel spending jumped 13 percent to $59.7 billion.
"We saw a soft first quarter in retail," comScore senior analyst Andrew Lipsman told the E-Commerce Times. "It was mirroring what was happening offline in the retail sector.
"But in the subsequent quarters," he continued, "the growth rate has popped up into the 20 percent range again."
'Halo' Effect
Skyrocketing increases in game sales can be attributed, in part, to the introduction of new consoles, like the Nintendo Wii and Sony Playstation 3, Lipsman noted.
"Last quarter there was also 'Halo 3,' which was a really hot game," he added. "That increased the sales we saw online for video games quite a bit."
The healthy sales advance in the consumer electronics category is being spurred by flat-panel TVs. "They're high ticket items so they can make growth in that sector more pronounced," Lipsman explained.
Resistance Weakening
Although consumers exhibited some resistance to buying high-ticket items online in the past, that friction is waning.
"Over time, people are getting much more comfortable with online sites," said Judith Hurwitz, president of Hurwitz & Associates, a research firm in Newton, Mass. "A lot of these sites have done a good job translating their online presence into a trusted brand."
Online pricing may also be coaxing consumers to buy their flat screens online, Lipsman added.
"Price comparison engines for items like flat-panel TVs can influence their willingness to buy online because they feel confident that they're getting the best deal," he asserted.
Toys' Teflon Image
Online toy sale performance sparkled during the quarter despite being buffeted by bad press.
"Given some of the uncertainty surrounding the holiday season, it's possible that consumers were responding to fears of toy shortages and making their purchases early," hypothesized comScore's Fulgoni.
"In addition," he continued, "it could be that consumers were replacing recalled toys with other new toys.
"We'll be closely monitoring growth rates in the fourth quarter to see if these positive trends continue, or if what we're seeing is simply a short-term reaction to the recalls," he added.
Proceed With Caution
Overall, online sales appear to be in good shape entering the holiday season, a peak period for retailers everywhere, but comScore remains cautious.
Sales growth during the fourth quarter is usually a little higher than in previous quarters, Lipsman observed.
"I wouldn't be surprised if that occurred," he said. "At the same time, there really is some uncertainty as far as some of the issues with toys and the like that we can't get too far out on a limb at predicting yet."