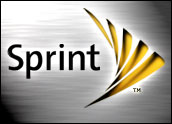 What is going on with Sprint Softbank? What will the company look like when it finally emerges from its cocoon? Who else will it merge with? Where will it be based? There has been quite a bit of transformational work going on.
Sprint and Softbank won U.S. government approval after months of vigorous debate and got together last summer. It once seemed doubtful the merger would happen, yet it did. Then Sprint Softbank went quiet. It started rebuilding the Sprint network. It said that it would emerge as one of the industry's leaders.
In addition to rebuilding Sprint's existing network, Softbank seems very interested in making other acquisitions in the U.S. marketplace. T-Mobile may be a target, although no official offer has been made. So far, it appears T-Mobile would be a willing participant in such a deal. U.S. regulators, though, are another story.
Give In Untril You Win
Today, U.S. regulators seem opposed to a Sprint, T-Mobile merger. That typically would be enough to convince most companies to drop the idea and move on. However, that's not what I think will happen here.
The same kind of negative talk surrounded the Sprint, Softbank merger. No one thought it stood much of a chance — yet it did happen. Why? Masayoshi Son, CEO of Softbank.
Faced with regulator push back once again, Masayoshi Son, the man who doesn't know the meaning of the word "no," is about to make his case directly to the American people, business community and regulators. His mission: to convince everyone that further consolidation would improve the wireless industry.
Son has met with pushback before and has won. He painted such a rosy picture of the future of the wireless industry that it became very persuasive. Although he has not been shy in painting Softbank as the leader of that new world, Son understands the importance of getting the deal done. He is willing to bend in ways most CEOs aren't. The bottom line is that often surprisingly, he gets deals done.
The T-Mobile deal may appear almost impossible because of early regulator pushback, but I expect Son to pull out all the stops as he continues to work with regulators. I am not saying the deal will absolutely get done. No one knows what the future holds. However, I have watched Son in the past, and he is willing to bend until he wins approval. I think that's exactly what's happening behind the scenes right now.
With or without a T-Mobile win, Softbank will be on the hunt for the next acquisition. Son's success in closing the deal with Sprint set Softbank on a new course in the U.S., targeting the No. 1 position. Son wants to reinvent the entire wireless industry in the U.S., and he wants to win.
Expect Softbank to be an important player in the U.S. market going forward.
Out of the Gates
Son takes a very long-term view of the industry. By "long term," I don't mean quarters or even years, but decades — many decades.
Today, Sprint is a million miles away from AT&T and Verizon; however, Softbank wants the new Sprint to lead the next wave of wireless growth. Softbank is investing billions to update the Sprint network. It is working hard behind the scenes right now to reinvent the company.
Sprint is going through a complete reinvention, said Sprint CEO Dan Hesse, during an appearance last week CNBC's Mad Money with Jim Cramer. It is ripping out every component of its existing network and replacing it with brand new technology. This is very costly and takes time, but what Sprint ultimately will have is a very fast, very reliable and very competitive wireless offering.
Over time, I have learned not to dismiss what Dan Hesse says.
Like AT&T and Verizon, Sprint is moving rapidly into new areas of wireless — areas like mHealth, automotive, retail and many others. There are plenty of growth opportunities in the wireless industry, and Sprint Softbank wants to take advantage of all of them.
Ultimately, the deal depends what regulators have in mind. Sprint has argued the deal would transform the industry into one with a three top competitors. That may be the only reason I think it has a chance — and with Masayoshi Son and Dan Hesse leading the charge, this deal may indeed stand a chance.
The question then boils down to the regulators' vision of the industry. Is it one with three big competitors, or do they see two big ones and two smaller, yet rapidly growing players, possibly leading to a big four?
There's a lot of speculation about whether Sprint will move to California's Silicon Valley. Sprint and Softbank have been meeting in Silicon Valley on a regular basis to report and plan. That will continue.
However, I don't believe Sprint will leave Kansas City. Moving the headquarters to California and going through the massive chaos dealing with people is just not likely to happen. I have followed Sprint forever, and I can almost guarantee it will stay put.
I can't tell you who will lead the wireless industry five or 10 years from today. No one can. No one can say what the industry will look like that far out. Remember, the iPhone — which transformed the entire industry — is only a few years old. However, a real horse race has begun.
The exciting part of this story is that this is just the beginning. Stay tuned.