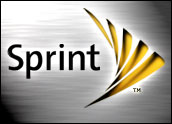 I have been impressed with the recovery that Sprint Nextel has shown over the last few years, but now it has struck a deal with LightSquared that puts the cart way ahead of the horse.
Is Sprint making a big mistake while trying to bounce back from another body blow it just took? I'll take a look at how its future may be shaping up thanks to these developments.
In my Pick of the Week section, I'll you how Consumer Reports ranks the cable television companies on customer service.
Blinded by the Light?
A few years ago, Sprint Nextel was crashing and burning, until it hired CEO Dan Hesse. Since then, it has managed to pull up in the nick of time. During the last year, we have seen that recovery get stronger, although the company still has a long way to go.
Suddenly, it faces two significant new challenges.
The first is a deal Sprint just cut with LightSquared, which confuses and concerns me. Will this help or hurt it with investors, customers and workers going forward?
In fact, several clients have asked me to write a report and share my opinion about LightSquared with them. This is not a typical company. It is a very interesting company, with a very interesting history and two very interesting men running it. Let me share a few thoughts with you.
Generally speaking, I like the idea. I like the entrepreneurial spirit. This is not a typical small business story. One interesting aside — LightSquared is trying to start out big and important instead of starting small and learning the way and growing.
That will be an additional challenge. That creates a lot of pushback from various others in the industry, because when it launches, it will have an enormous impact. So Lightsquared has to get it right — I don't know whether it understands that yet.
While the company has been around for more than a decade, it was acquired not long ago by Phil Falcone, who had been giving thought to the opportunity for several years. Last year, he hired Sanjiv Ahuja as CEO, and the company was on the fast track — until it ran off the road with this serious GPS problem.
Sprint is one of the industry's long time brands. Number three. It's had a rough period, but it seems to be coming out of it. However, it suddenly faces a new and serious challenge.
We all thought Sprint would merge with T-Mobile, but now AT&T has jumped in ahead of it. Now Sprint's future may be starting to look shaky again.
Maybe that's one of the reasons it entered this deal with Lightsquared. It is, in essence, a startup. It has a great idea, and there is a need in the marketplace.
Risky Business
However, LightSquared is having a heck of a time getting past the fact that its technology collides head to head with the GPS industry. Until it gets that problem fixed, its future remains one big question mark.
As good an idea as it may have — and as much as the marketplace needs a solution like this — if it is delayed a year or longer, other new technologies will enter the scene and Lightsquared's opportunity may fade away, unrealized.
This company should be working with all its might to solve this important problem. However, it also continues to make deals with other companies, as if there were no question mark in the picture.
That's the confusion I have shared with so many reporters who have interviewed me and what I'm writing about in the report.
Sprint is not its only partner — LightSquared has struck deals with a variety of companies. However, most of these other deals were struck before the GPS problem raised its ugly head earlier this year.
So, did Sprint enter this fast-and-loose deal because it was under the gun, thanks to the AT&T, T-Mobile deal?
Let's say the wireless merger does happen. I would then expect to see Sprint forced into a deal of its own that we don't yet see. Either it will acquire, or it will be acquired.
So, as you can see, change is continuing to transform this space. Perhaps Sprint sees this Lightsquared deal as important in the less-than-bright future it is suddenly facing.
If Lightsquared can solve the GPS problem, it might become a strong and growing company. Maybe. No one knows yet. There is a lot of ground to cover first. Then, if it can clear this one big hurdle from its path, it still faces the same challenges as any startup.
That's why I was shocked to read that Sprint forged a deal with Lightsquared at this time. What about waiting to see if Lightsquared can solve the problem that has its back against the wall? Wouldn't that make sense? Shouldn't there be an order to things?
We just don't know what the future will hold for these deals. Will AT&T and T-Mobile be approved to merge? Will Lightsquared be able to solve its big GPS problem that could stand in the way of its launch? Will Sprint merge with another company? Will they all be successful?
I may like Sprint and Lightsquared, but there are many serious questions that need to be answered. How about not putting the cart ahead of the horse? Talk about living life on the edge.

My Pick of the Week is Consumer Reports' rankings of cable television companies for customer service.
The best in cable TV are DirecTV and Wow. The worst are Charter, Mediacom, RCNand Comcast.
The best in phone service are Bright House Networks, Cablevision/Optimum and Cox. The worst is Charter.
The best in Internet service is WOW. The worst are Mediacom, Charter, HughesNet and RCN.
Customer service and customer care are two of the most important ingredients in a company's success going forward.
The rest of the companies are stuck somewhere in the middle. This should be a wake-up call to all of them as the marketplace gets more competitive. Satellite television and local phone company IPTV are making progress in their efforts to compete.
What's the secret to success? Scott Wise, the VP of customer care for Cox says, "Creating a customer experience that is second to none is Cox's goal." I think that is the key. Focus on keeping your customers and workers happy, and then your investors will also be happy.
I have worked with several, and trust me when I say they are not all created equal. Increasingly, customers have the choice between one cable television company, two satellite television companies, and if they are lucky, an IPTV service from their local phone company like AT&T U-verse or Verizon FiOS. They all have strengths and weaknesses.
Year by year, the marketplace is getting more competitive. It is turning into a customer-focused marketplace. That is the good part. That means increasingly the customer is in the driver's seat rather than the company. Because of that, companies have to focus on taking better care of the customer than their competitors do.
So congrats to the winners. To the losers: Wake up before you get hurt! As the competition heats up, only the best will win.