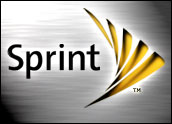 As both Verizon and AT&T rapidly build out their 4G LTE networks in preparation for Apple's launch of the next iPhone this fall, Sprint Nextel is in a very distant third place. The big question is can it keep up?
The answer depends on a number of items, including what its customers want most. Do they want 4G LTE speed? Or do they want Sprint, even though it's on the slower 3G net? That's the big question.
The answer is somewhere in the middle. Some Sprint customers will drift to Verizon and AT&T. The question is how many? And will this become the next Sprint problem?
My Pick of the Week is Sprint's plan to make lemonade out of lemons when Apple's next iPhone comes out.
A Gentle Breeze
Over the last few decades, I have followed Sprint. I have always liked the people, the innovation and the technology. However, Verizon and AT&T keep pulling farther ahead.
Until it fell off the tracks several years ago, Sprint was actually one of the leaders in wireless. It was always pushing the envelope and regarded as a trendsetter, innovator and industry leader.
So what happened?
Well, plenty actually. Customer care took a hit. Sprint acquired Nextel. It needed more wireless spectrum, and it made several efforts to get it before finally starting Clearwire.
Over the last decade, Sprint has gone through several CEOs and seems to have lost its way. Now customer care has improved, but it is closing Nextel, and Clearwire is struggling.
Sprint has made attempt after attempt to restart its engines, but it has failed to achieve serious growth.
The good news is during the last year or so, it finally seems to have some wind at its back — some wind.
The people at Sprint work hard, but this gentle breeze is just not the kind of wind that will help the company grow and compete against Verizon and AT&T. Rather, it's just enough to stay alive.
Sprint's recent quarterly report was a mix of good and bad. Generally speaking, the company seems to be getting a bit stronger, but it looks very different. It's not only different from AT&T and Verizon, but also different from what Sprint was — and that's the good news.
The question remains, is Sprint going to be strong enough to successfully compete against Verizon and AT&T over the next few years?
While weak recovery is better than the horror story of the last several years, you have to wonder where real growth will come from.
So what's next for Sprint Nextel?
Make Them Cheer
The iPhone is important, but it will not save Sprint, as many once thought.
What Sprint desperately needs is to update and strengthen its brand relationship with customers, workers and investors. It has been fixing the problems, but not the relationship with customers and investors.
How does it let the marketplace know about its accomplishments? How does it build on that success?
It relies on advertising, marketing and public relations, of course. Unfortunately, that's Sprint's weak underbelly.
It briefly ran an ad. That was good. But that was it — and that's the problem. Spreading the good news is key to success. However, this is something Sprint just never really grasped.
The problem is Sprint simply does not know how to tout its wins — how to get the crowd to back it and get the marketplace to cheer it on. How to get the adrenaline pumping.
This is not new –it never did. I have been saying the same things over the last few decades.
CEO Dan Hesse is the one who now seems to be turning the Sprint ship around. It's a very slow recovery, but at least it is heading in the right direction.
Before Hesse entered the picture Sprint was about to go over the cliff. Fortunately, he saved the company from that fate — but unfortunately, the company is still on the edge and just not growing.
I think Hesse wants to do much more but is not permitted to by the Sprint board of directors. That's a large part of the problem.
Sprint has never really done a great job at advertising, marketing and public relations — not like AT&T and Verizon have done. Maybe it never understood the importance of these initiatives in the business world.
That is hurting the company today.
There is an old saying that describes Sprint: If a tree falls in the forest and no one is there to hear it, does it make any noise? That's the problem.
There's Something About the iPhone
When Sprint had the chance to sell the iPhone last year, it was in a no-win position. It either had to take the device at a cost of billions of dollars, or lose more quickly to Verizon, AT&T and C Spire Wireless.
Apple is actually part of every carrier's problem in that sense. It is putting the squeeze on, forcing every wireless network to pay big bucks just to carry the iPhone.
However, just like Sprint, carriers don't have a choice.
This is what I call "the Apple predicament" — but that's for an upcoming column.
That brings us back to Sprint's next big problem: A new version of the iPhone will soon launch.
Many users are getting ready to wait in long lines to be the first to take advantage of its new speed and features. The media is jumping in revving up the marketplace. The next generation 4G LTE network is necessary for these features and speed, and that is Sprint's problem.
Sprint has started offering LTE only in about 15 markets, with nationwide coverage not expected until the end of 2013. Compare that to the Verizon LTE network already in 330 markets, and AT&T's in 47.
Both Verizon and AT&T are on aggressive growth schedules. How can Sprint compete against that?
Well, its plan is to use spectrum currently assigned to Nextel after it shuts down. Unfortunately, I understand that will not be available until 2014.
Clearwire is another source of spectrum. Two questions: Is its 4G compatible with the iPhone? Even if it is, the question remains: Is Clearwire enough to make a difference to Sprint?
Don't get me wrong. Sprint has plenty of spectrum. That's not the problem. That's its strength.
The problem is speed. Its 3G speed is slower than 4G. And with the PR wave from Verizon and AT&T about speed, and all the articles written about speed, it becomes the key factor.
So the worry Sprint now faces is how to cut down on customer loss to competitors like AT&T, Verizon and C Spire, due to their faster networks.
That is the next real problem.
If Sprint is not selling enough iPhones, it will start selling them through its prepaid Virgin Mobile brand. That's a different network. That will help, but that will not solve the problem.
So how can Sprint get back on the growing side of the wave?
We all want Sprint to succeed for its investors, workers, partners and customers. Heck — I want to write good stories about the company once again.
So come on Sprint, get to it. Update your network's speed. Embrace your PR and marketing activity. Connect with the marketplace and your customers. Help your investors win.
So, what will Sprint do next?